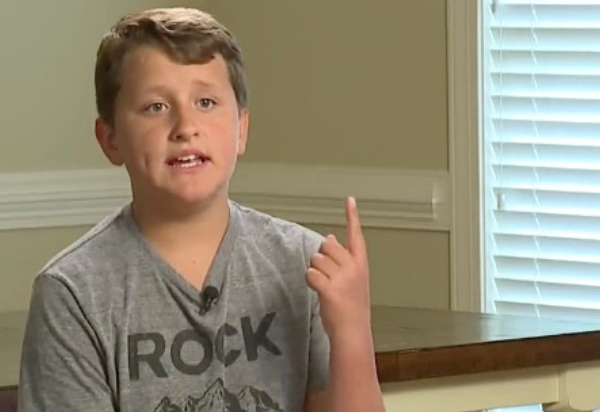 Leave a Comment
Updated on July 16, 2019 by

Billy Hallowell
A North Carolina family is crediting quick-acting heroes — and God — with their son's survival after a near-drowning left him lifeless on a beach earlier this month.
Lindsay Floyd told WGHP-TV that her 12-year-old son, Levi, dove into a wave while swimming at Holden Beach in North Carolina, but that he never emerged from the water.
It was immediately clear that something was wrong. Levi's father quickly pulled him out of the ocean and a cousin who is a nurse started to perform CPR, but to no avail.
"Levi's lifeless," Floyd said. "There was nothing."
That's when a nurse named Derek Gibson and another stranger who was also a nurse ran over and jumped in to help.
As they worked on Levi, the boy's family began to worship God, pray and sing.
"I just remember running to them, 'Sing louder babies, just worship Him louder. Sing louder,'" Floyd recalled "And the louder they got as I ran back to Levi, I hear Derek yell, 'There's a pulse.'"
Levi has since fully recovered, with Floyd calling the ordeal a "miracle."
"It was a miracle, no doubt," she said. "We will never, never be the same. Nothing will ever be the same."
As for his part, Levi believes God heard the family's praise that day.
"I didn't hear them singing," he told WGHP-TV, as he pointed up to heaven. "But He did."
(H/T: Faithwire)