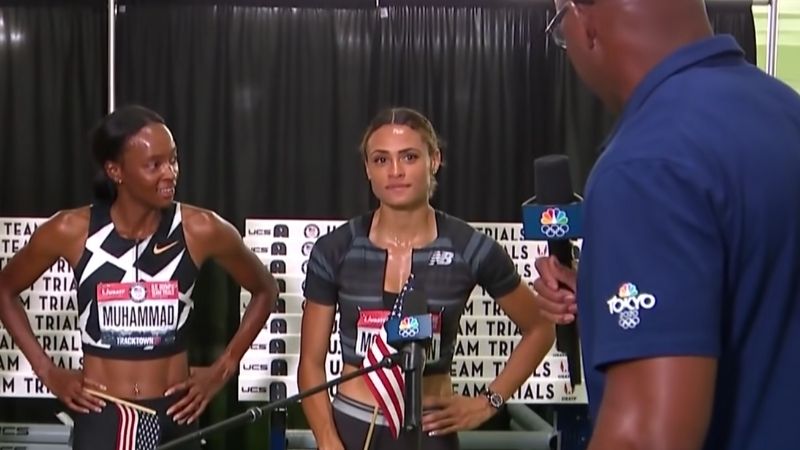 Sprinter and hurdler Sydney McLaughlin broke a world record at the U.S. Olympic Track and Field 400-Meter Hurdles Trials this week, and when she was asked about her victory the first words out of her mouth centered on glorifying God.
READ ALSO: 'I'M IN A WHALE'S MOUTH!': A MODERN-DAY JONAH? THE UNIQUE DETAILS ABOUT THE MAN WHO WAS TRAPPED INSIDE OF A WHALE
When an NBC reporter asked McLaughlin — who also qualified for the Tokyo Olympics — to take everyone back to the moment when she broke the world record, the athlete responded, "All glory to God."
And she wasn't done there, going on to call her experience "all a gift from God" and to cite her "child-like faith."
"This season, just working with my new coach and my new support system, it's truly just faith and trusting the process," McLaughlin said. "I couldn't ask for anything more and truly it is all a gift from God."
SIGN UP: GET THE BEST FAITH AND ENTERTAINMENT HEADLINES DELIVERED TO YOUR INBOX
Watch her comments at the 7:30-mark:
Read more about McLaughlin's stunning victory and record-setting hurdles over at The Christian Post. And be sure to sign up for more faith and culture headlines delivered right to your inbox.
Featured Image: YouTube/NBC Sports
OTHER MUST-READ STORIES: