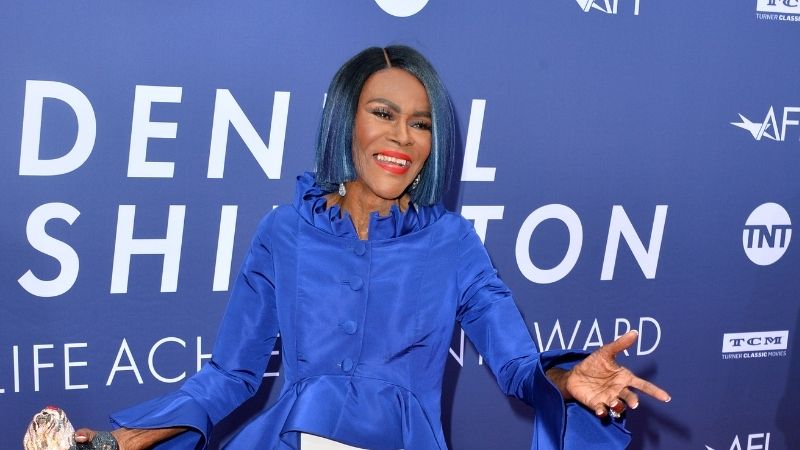 Legendary actress Cicely Tyson died on Thursday at the age of 96. Her career, which spanned six decades, included three Emmy Awards, a Tony and an honorary Oscar.
READ ALSO: 'I WAS...ANGRY AT GOD': JUSTIN BIEBER'S REFLECTION ON SHAME AND HOPE
Ironically, Tyson, star of movies and TV shows like "A Woman Called Moses" and "Madea's Family Reunion," among other popular films, released a memoir just two days before her death titled, "Just As I Am."
In it, the icon made a number of proclamations about death, life and God.
This shouldn't come as a surprise, as Tyson openly discussed her faith. The Rev. Calvin Butts of Abyssinian Baptist Church in New York City was among those who honored Tyson this week after her death; Butts got to know the actress after she became a member of his church 20 years ago.
"She was clearly a diva, but a diva with grace," the pastor told WCBS-TV, noting that he saw her just days ago. "She was full of life. She looked good. She was chuckling at different things, and she was just a wonderful, wonderful lady."
As writer Nicola A. Menzie noted, Tyson offered some specific proclamations about God in her book. Here are just a few of quotes from the book and various interviews during her life:
"A Child of God"
Tyson's book is named after the Christian hymn, "Just As I Am." Among her quotes in the description of the book, she calls herself "a child of God divinely guided by his hand." Here's how she explains her life — and the book:
"Just As I Am is my truth. It is me, plain and unvarnished, with the glitter and garland set aside. In these pages, I am indeed Cicely, the actress who has been blessed to grace the stage and screen for six decades. Yet I am also the church girl who once rarely spoke a word. I am the teenager who sought solace in the verses of the old hymn for which this book is named. I am a daughter and mother, a sister, and a friend. I am an observer of human nature and the dreamer of audacious dreams. I am a woman who has hurt as immeasurably as I have loved, a child of God divinely guided by His hand. And here in my ninth decade, I am a woman who, at long last, has something meaningful to say."
Performing in Church
Tyson once told the Associated Press that her entertainment roots were birthed in the church, as that's where she and her siblings would often perform:
"As a child, my father taught the three of us — he had a boy and two girls — to sing. So we sang and were always performing in church. …" I never thought of it as anything special. Except once when my sister and I were supposed to perform together. She didn't want to go because she didn't like the song that was chosen for us to sing. So I went by myself, and it ended up that they put me on a chair and they lifted the chair into the air and they marched all around the church with me on it. I couldn't wait to get home and tell my mother and my sister and my father. I never forgot that moment."
"God Isn't Finished With Me"
Tyson said in the book that she believed God wasn't done with her, but that she knew He would bring her home when the time came:
"The way I see it, God isn't finished with me. And when I've completed my job, he'll take me. Until then, I've got plenty to do."
"Thank You, Father"
Menzie noted another quote from Tyson's new book that is quite fascinating. The actress said she didn't know when her life would end, but affirmed that she thanked God every morning when she awoke.
READ: GET UPLIFTING FAITH AND ENTERTAINMENT NEWS RIGHT TO YOUR INBOX
"As soon as my lids slide open each morning, I say thank you. Thank you, Father, for the gift of another day,'" she wrote. "'Thank you for just one more breath. Thank you for the sacred opportunity to live this life.'"
Pray for Tyson's friends and loved ones. Also, you can see her perform in "A Woman Called Moses," the story of Harriet Tubman, as narrated by Orson Welles.
Plus, want more faith news? Sign up for the Pure Flix Insider email newsletter, and we'll send you Bible verse lists, movie lists and inspiring stories just like this one!