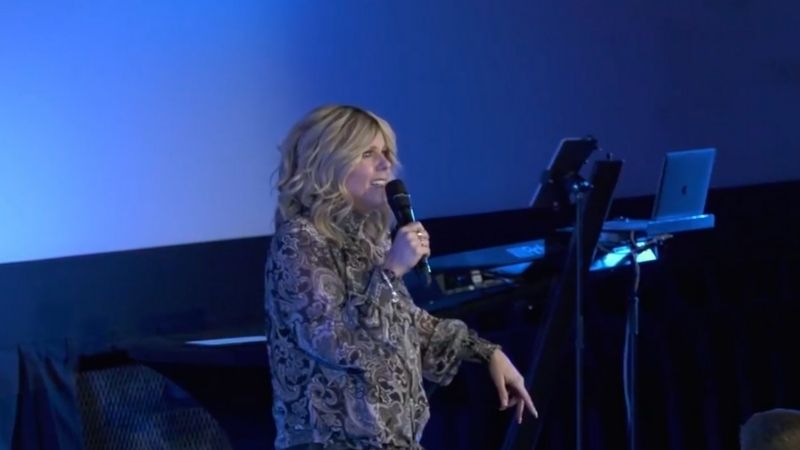 Former "Survivor" star Sunday Burquest died on Sunday at the age of 50 following a battle with esophageal and ovarian cancer. Burquest, a Christian and a former youth pastor, frequently spoke about the power of faith in her life.
READ ALSO: 'GOD, IF YOU'RE REAL, I NEED YOU': JUSTIN BIEBER HITS BACK AT 'CELEBRITY WORSHIP' OF SOME PASTORS
Her daughter, Kennedy, posted a touching tribute on Instagram and penned a heartfelt message thanking her mom for being her "best friend, a role model, a sister, and my mother all in one." She also praised her for offering lessons on faith.
"Thank you for raising me to love Jesus, and show that love to others," Kennedy wrote. "That's something you did so well."
Amid sorrow, Kennedy said she is glad that her mother gets to "be with Jesus" and is no longer in pain.
"I'm happy I got to have these past few months with you. I loved taking care of you. You'll always be my favorite patient," she continued. "I love you to heaven and back a million times. I know one day we will meet again. Until then, I'll spend every minute missing you, and trying to make you proud. Rest easy mom, I'll see you soon."
Others have joined in publicly mourning Sunday Burquest, who made an impression on those around her. Here are some of the reactions:
Burquest had previously overcome breast cancer before competing on "Survivor: Millenials vs. Gen X" in 2016.
In an interview with PEOPLE last June, she reflected on her second battle with cancer and the realization that she had a terminal diagnosis. Despite her challenges, she maintained her peace, joy and hopefulness.
READ ALSO: 'MIRACLES JUST KEPT HAPPENING': FIREFIGHTER WHO SPENT 7 MINUTES IN RAGING INFERNO RECOUNTS HOW GOD SAVED HIM
"Here's my thinking. No one knows how much time you have left. Accidents can happen. Miracles can happen," she said. "Someone healthy can die unexpectedly, and someone sick can live for much longer than expected. So I don't think of this as a death sentence; I think of this as something that has happened, and is now a part of my life. And I'm going to live my life as fully as I can."
Prayers up for Kennedy, her father, siblings and the entire Burquest family.