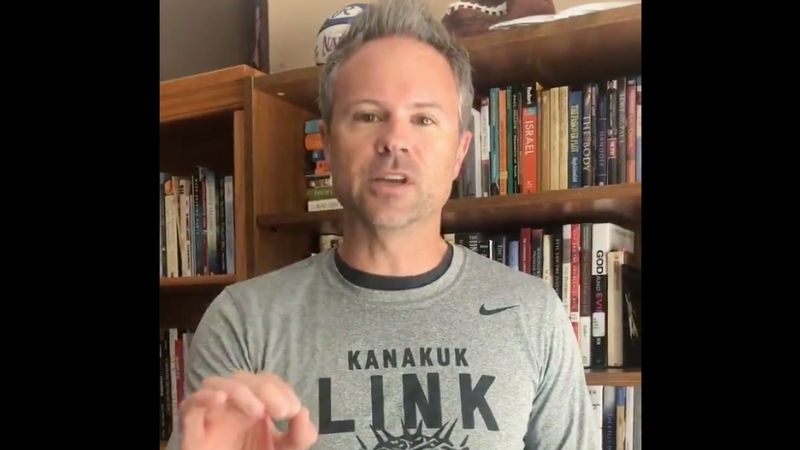 Dr. Sean McDowell, an associate professor of apologetics at Biola University in La Mirada, California, recently published a fascinating video during which he quickly broke down "five reasons the Bible is true" — and he accomplished the feat in under one minute.
McDowell focused on five key areas: manuscripts, embarrassing details included in the biblical text, extra-biblical accounts backing the Bible, fulfilled prophecies and archaeology.
WANT MORE TRUTH? Stream Sermons and Ministry Content Right Now on Pure Flix
"We have more manuscripts that are earlier for the Bible than any other ancient book, telling us it's been written and copied carefully," he proclaimed in the video.
McDowell went on to note that biblical writers chose to include embarrassing details about some of scripture's most important figures, something one wouldn't expect to see in a text like the Bible.
Plus, there's the issue of fulfilled prophecies — events predicted in scripture that later came to fruition.
WATCH: 5 Pastors Who Will Give You An Incredible Dose Of Hope
"We have dozens of prophecies from hundreds of years before about the life of Jesus and including the coming together of the Jewish state," McDowell added.
Watch him break it all down in under one minute:
5 Reasons the Bible is reliable in one minute! VIDEO. pic.twitter.com/mX7VelC8VC

— Sean McDowell (@Sean_McDowell) April 25, 2020
Want more inspiration? Head over to Pure Flix to stream thousands of faith and family-friendly movies, TV shows, documentaries and original series.