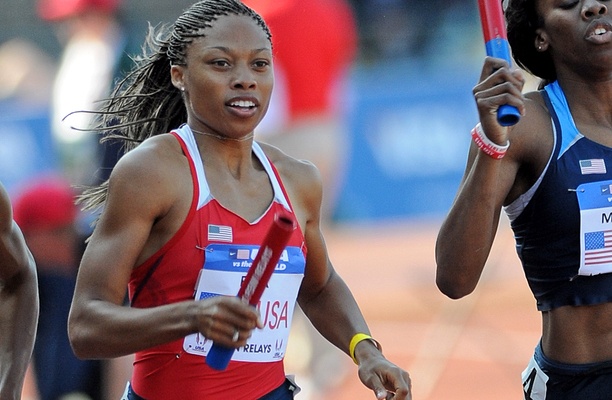 The 2016 Summer Olympic Games are well under way in Rio, Brazil, and it has been a record-setting Olympics for the United States. Among Team USA are many Christian athletes who compete to give glory not just to country, but also to God. Here are ten Olympic athletes who have spoken on faith while in Rio.
(Pictured Above) U.S. Track & Field athlete Allyson Felix told the LA Times,

"Faith leads my life. That's definitely the reason that I run." Born and raised in L.A., Felix told the Christian Examiner that she's not intimidated by the games. Instead, she recites Philippians 4:6-7. "That verse always [encourages] my heart when I am dealing with any kind of pressure, and throughout the struggles of life my faith calms my heart… I know my talent is from God. And that's my purpose: to run to glorify Him."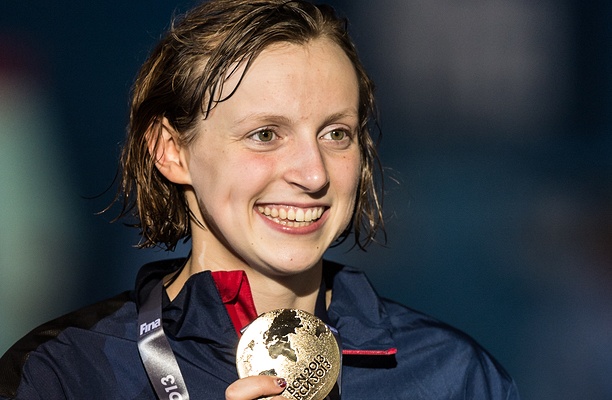 Image Credit: BrunoRosa / Shutterstock.com
Katie Ledecky already made a splash at the 2012 London Olympics when she won gold for the 800-meter freestyle event at age of 15, setting the new U.S. record for the event. Already in Rio, she has won a gold and silver medal. At every race, Ledecky reports that she makes sure to say a prayer or two beforehand. She told Catholic Standard, "It is part of who I am and I feel comfortable practicing my faith."
The only woman on Team USA's archery team, Mackenzie Brown hails from Flint, TX. The 19-year-old is an evangelical Christian who after qualifying for Team USA, tweeted, "I am so beyond ecstatic to be going to Rio this summer for the Olympic Games!! I'm so grateful for all of the support and love from y'all! God is so good all the time!" As an archer, Brown is often referred to as "The Girl on Fire," the nickname of fictional character Katniss Everdeen in The Hunger Games.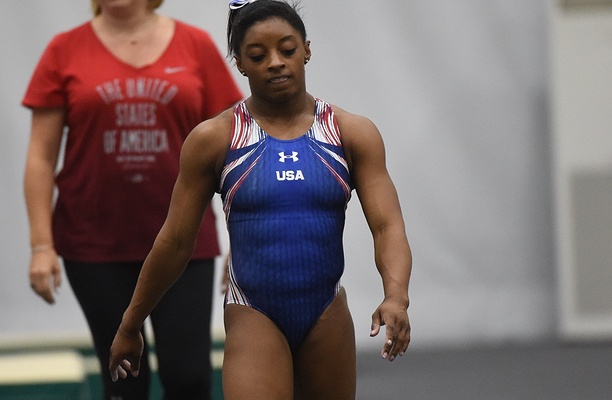 Image Credit: A.RICARDO / Shutterstock.com
Gymnast Simone Biles was born in Ohio, but because of her mother's drug addiction, she and her three siblings were adopted by grandparents in Texas. Called "the best gymnast ever" by the New York Times, Biles has shared her faith on Twitter saying, "'Do not be afraid' is repeated in the Bible 365 times. This is daily reminder from God to live everyday FEARLESS."
Maya DiRado
A swimmer from Santa Rosa, Maya DiRado has already won a gold, silver, and bronze medal in Rio this summer. When Christianity Today asked her how her faith has shaped her, she responded, "Knowing that I'm a child of God and that his love for me is determined by nothing I can achieve or do on my own has given me a quiet confidence." Once the summer is over, DiRado will stop competing, believing it important to focus on the whole of her life and the life of her family.
English Gardner
American sprinter English Gardner recently discussed her battle with depression and the support of her family and her faith in God to keep her on track with Sports Illustrated. The 24-year-old, who relies on Bible Stories to overcome her struggles, won the 100-meter dash at the U.S. Trials.Immediately she started worshiping, proclaiming, "Thank you Jesus. Thank you Jesus. Oh God I praise you. I give you so much glory."
Gymnast Jake Dalton didn't start out as an Olympic gymnast. The 24-year-old began his athletic career with baseball, but credits God for a divine intervention that got him involved in gymnastics. Dalton recently told the Religious News Service, "Usually you're afraid to get hurt, so my thought process is, if that's God's plan that I'm going to get injured, there's going to be a reason for it and it's going to make me stronger."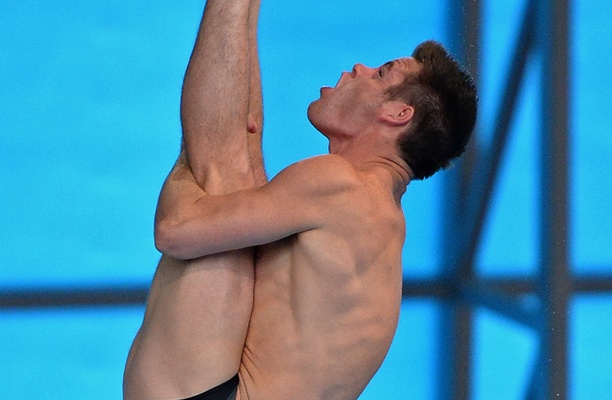 Image Credit: Mitch Gunn / Shutterstock.com
Just a few days ago, David Boudia won his third Olympic medal. The diver's Twitter profile says, "Follower of Christ, Psalm 115:1, Husband, Father, Olympic Champion Diver." Hailing from Indiana, Boudia wrote a book on his faith called, "Greater Than Gold: From Olympic Heartbreak to Ultimate Redemption." He recently told NBC sports, "Our identity is in Christ, and we're thankful for this nt of Brazil and in front of the United States. It's been an absolutely thrilling moment for us."
David Boudia's partner in crime, Steele Johnson, also just won a silver medal (his first). Johnson credits his death-defying injury at the age of 12 and the faith that sustained him afterwards as the only reason he made it to the Olympic stand now. Johnson told NBC Sports, "I was going into this event knowing that my identity is rooted in Christ and not what the result of this competition is just gave me peace ... and it let me enjoy the contest."
In high school and college, American soccer player Tobin Heath started digging further into her faith to. The 28-year-old from New Jersey told beliefnet, "I can't even imagine going through life without my relationship with Jesus. So much of it is me relying on Him and me needing Him…The depth of who He is and His character is unfathomable and the fact that we can know Him just a little bit is so cool. He knows us inside and out."
Featured Image Credit: Aspen Photo / Shutterstock.com
Read Also: Christian Movies to Get You Ready for Rio