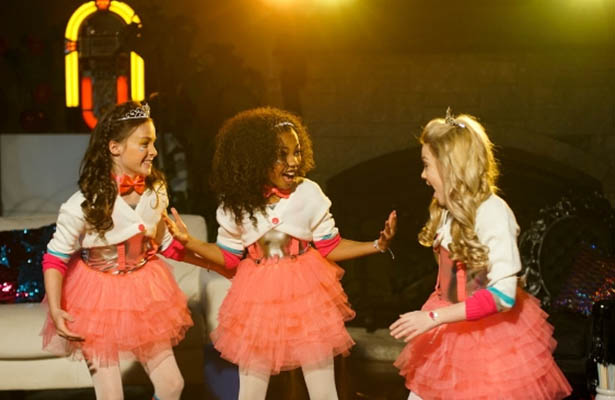 Actress Mia Damico, star of "The Beverlys" -- a Pure Flix original comedy series that centers on three gifted orphans who are discovered by record producer Tommy Beverly -- believes that the series will offer laughs, adventures, and a powerful message of hope.
"I hope [viewers] take away that God, through all of the hard times that you're going through, He'll always be there for you no matter what and He'll never leave your side," she said during a recent appearance on PureFlix.com's "Pure Talk." "["The Beverlys"] shows you that God will be with you."
Damico, 11, also said that the show, which premieres on PureFlix.com later this month, encourages kids and adults alike to realize that "God is fun to talk about" and experience.
READ ALSO: This New Sitcom Will Inspire Kids to Love God and the Bible
The young actress plays the role of Kayla in the series, a character she describes as "really goofy," crazy, a little weird and funny.
"When I opened the script, I knew that that character was for me, because I'm all of those things," she quipped.
Damico also revealed some of the fun, on-set details, noting that she and her castmates had a blast filming the series. In particular, she had a great time with co-star Jamie Grace.
SIGN UP: Get 'The Beverlys' Sneak Peeks, Devotionals and More!
"It was so amazing," she said of working Grace, a popular singer in the Christian music world. "On one of the scenes we just could not stop laughing at each other … we just couldn't stop."
Watch the "Pure Talk" interview to learn more about Damico and "The Beverlys," and be sure to check out devotionals and other materials here. Also, watch what the creators of the show had to say during a past episode of "Pure Talk" about what viewers can expect:
In addition to "The Beverlys," watch thousands of other inspirational movies, TV series and documentaries by taking advantage of your free, one-month PureFlix.com subscription. You'll have access to thousands of kid and family-friendly pieces of content — fun for the whole family.