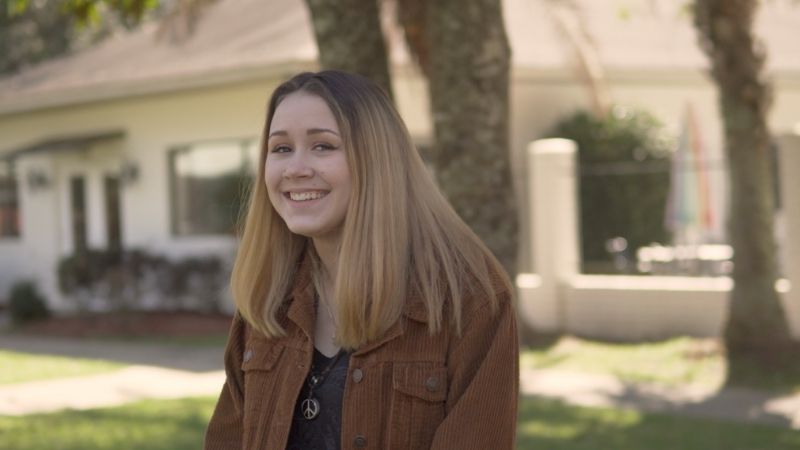 A woman who once "didn't believe in God at all" and suffered through more than a decade of self-harm recently shared her inspiring story with Pure Flix — a journey that led her to find Jesus and transform her life.
"Growing up, I didn't believe in God at all ... I didn't want to," Alyssa said in a video interview, noting that she at one point endured 13 years of self-harm and hospitalizations.
READ ALSO: HERE'S YOUR CHANCE TO HELP CREATE NEW FAITH AND FAMILY ENTERTAINMENT
But finding Jesus changed everything, with Alyssa sharing that she found peace and solace through Lynhaven Retreat, a Christian women's shelter, and through Christian movies and TV shows she has been watching on Pure Flix.
"They're not like any other movie," she said of these faith-based films. "You can see the relationship with God between anybody — and in any situation, how He'll make a way when there's no way."
The self-described movie buff said that the "Case for Christ," in particular, had a profound impact on her life. She wasn't a Christian when she watched it, but the themes truly resonated.
"It showed how God fiercely will pursue you even when you don't want Him," Alyssa said.
READ ALSO: 'THE ENCOUNTER' STAR'S POWERFUL REALIZATION ABOUT 'DEPRAVITY' ON TV
Because of generous supporters like you, people like Alyssa are discovering God and seeing their lives and perspectives transformed through biblical truth.
"I'm happy to be alive. I don't hate myself and I can love other people," Alyssa said of her life today. "I can love God, because now I know what true love is."
Alyssa's experience at the women's shelter and through Pure Flix have played a major role in her spiritual development, showing how people "can live out the gospel and really walk with the Lord."
Want more inspiration? Be sure to sign up for a free Pure Flix trial today and you can watch films like "The Case for Christ" among thousands of TV shows and movies.