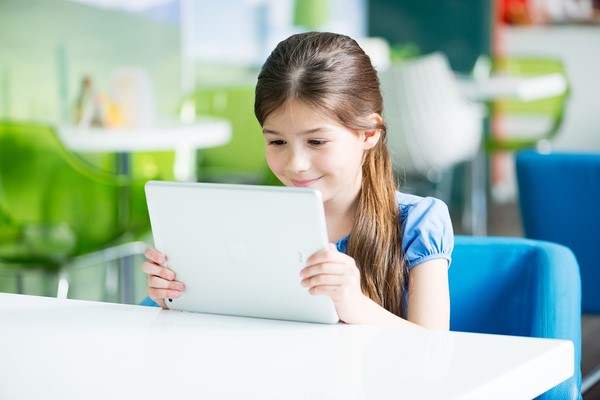 Pure Flix is a safe and uplifting alternative to the mixed programming offered by Netflix and other streaming services. Although Netflix offers a limited number of Christian movies, they also have content that includes unwholesome language, worldly attitudes, and even content with ungodly influences like the occult, extramarital affairs, and negative attitudes toward Christianity and faith.
Pure Flix, on the other hand, has only great content and continues to add more quality options as time goes on. Still not convinced Pure Flix is right for you and your family? See if what customers are saying hits home for you.
Pure Flix fan, Melissa Brinkley of Bartlesville, Oklahoma, wrote the following testimony on her Facebook page on June 4, 2016.
"Here's my shameless plug for Pure Flix...
We went without Netflix for close to a year and just used our antenna for local channels. Then we moved... We couldn't get any channels with an antenna, so we got internet and loaded Netflix on our Amazon Fire box. Shortly after that, I got hooked on "Doc Martin,'" then "Monarch of the Glen," then "Royal Pains," then "Downton Abbey." When I finished all of those episodes, I started looking for yet another series to waste my time watching. I noticed that my kids were doing the same thing. Granted it was just "Curious George," "My Little Ponies," "Littlest Pet Shop" and "Jessie," but it was ALL THE TIME!
I decided to cancel Netflix and after a couple of days of whining by my daughter (and me), we had "recovered" from our Netflix addiction. I thought we'd just go without TV for a while again. We had done it before and it was just fine. Then I found Pure Flix.
An ad for Pure Flix popped up on my FB feed, so I thought I'd try out the free month trial to see if it was a good replacement.
This service is AWESOME! It wasn't until I started watching shows like "Touched by Grace," "Monumental," "Until Forever" and "1 Message," that I realized how empty and pathetic the Netflix shows were. You probably won't find these shows on Netflix, although Netflix did offer a few faith-based options, because these shows aren't about entertainment. They convict us, inspire us, encourage us.
My kids are now watching shows like "Max Lucado's Hermie," "The Amazing Book" and "Where the Red Fern Grows." I'm not worried about what trash my daughter is going to see while she scrolls through the movie/TV choices. When she earns TV time, I don't have to pre-screen everything for inappropriate content. The pre-screening has already been done for me.
Right now there are thousands of titles on Pure Flix, but as demand for the service picks up, I'll bet they will be able to offer more titles. They need subscription revenue to pay royalties on the titles they offer. The more subscriptions they have, the more movies and shows we'll see pop up. Think about having access "Little House on the Prairie," "Mr. Ed," "Character Builders," you name it. Good shows our kids can watch. I'd love to see these shows on Pure Flix. It's up to us to create the demand so that the site will continue to grow."
Melissa writes further:
"MY CHALLENGE TO YOU...
"Take a moment and download the Pure Flix app and take the trial. Turn off all your other TV apps on your screen and offer this as the only option. Turn off all YOUR PERSONAL TV apps (on your phone and tablet) and make yourself accountable to doing the same. It's one thing to order your kids to obey, it's another thing to make yourself accountable as well (and it's a lot harder, too).
I think you'll soon come to the same conclusion I have. Most of the content out there is empty, meaningless and full of lies. Pure Flix offers a media solution to counter that. I hope you'll take the time to see for yourself and see how it can change you and your family."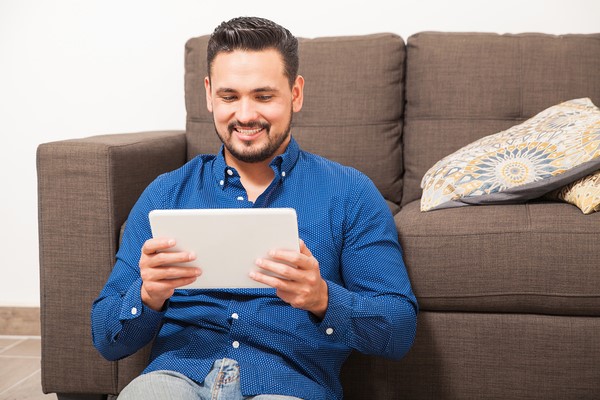 Read More: Top Films Now Streaming on Pure Flix
Become a member of the Pure Flix Digital Streaming Service today. Click Here and start enjoying thousands of Christian movies, family-friendly TV shows, and educational programming online anytime, from virtually anywhere, on your FREE trial.
Read More: PG Movie Ratings Not So PG Anymore