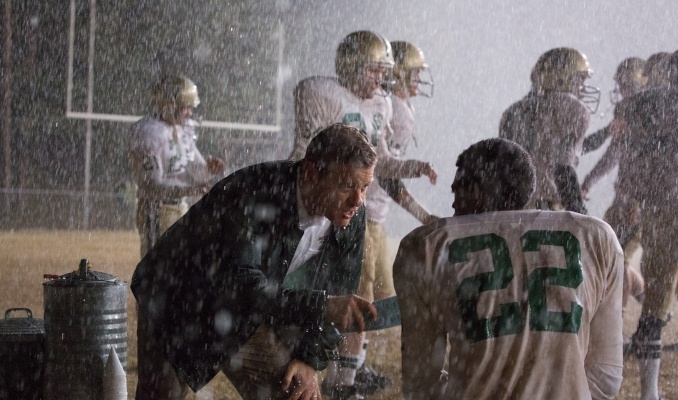 How often do you think about "stewardship," and what does it mean to you? Chris Brown, businessman and host of the podcast "Chris Brown's True Stewardship", is an expert on the subject. In an article at stewardship.com, Brown defines stewardship as hopefulness.

Looking to Psalm 24:1 (the earth is the Lord's, and the fullness thereof), Brown recognizes the freedom and hope in the truth he proclaims on his podcast: "God owns it all, and we're just managing everything according to His teachings."
A short video at stewardship.com looks deeeper into this idea of "God owning everything." It reminds us that thinking of ourselves as managers of God's blessings changes the way we live, serve, spend money, how we view relationships, and even how we use our talents and passions.
Woodlawn Characters: Great Stewards of Their Talents and Passions
Upon watching "Woodlawn," we see this idea of "managing" talents and passions for the glory of God wonderfully portrayed. Because "Woodlawn" is based on the true story of a 1970's high school football team overcoming racism, the characters employ their gifts as vehicles for peace in a time of prejudice and hostility. The film is full of compelling characters who shine as they use their passion for football for something much greater.
One heroic example of this is the Woodlawn football coach, Tandy Geralds. At the start of the film, Geralds admits he didn't always believe in miracles, however, inspired by the faith and reconciliation he sees in his newly converted team, Geralds comes to believe in God and consider himself a miracle. Before his conversion, Coach Geralds was already an excellent coach, but once he realized where the gift came from, he began using his coaching skills for something bigger: sharing the peace of Christ with his team, his school, and his community.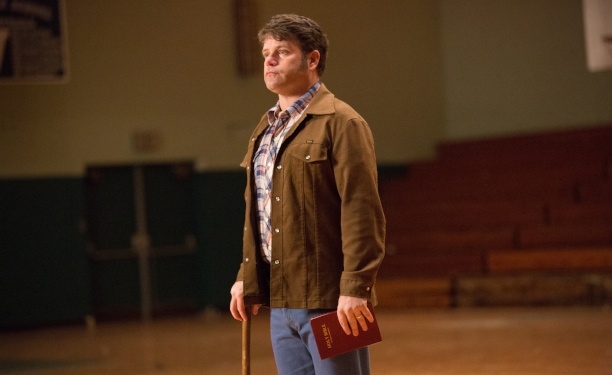 Read Also: 9 Leadership Lessons Learned from Dads in Woodlawn
Another example of incredible stewardship in "Woodlawn" is Hank, the sports minister whose preaching converted nearly the whole Woodlawn football team.
When Hank addressed the team, leaning on his cane, he didn't look like an influential athlete, or even as if he played sports. Still, Hank walked slowly and confidently in front of the team, saying, "I care about each and every one of you. I care about what you've seen. I care about what you've been through. I care about your pain. So does God." Hank then went on to ask the team to choose Jesus at that very moment. While Hank clearly had a gift for preaching, he also had the gift of knowing he did nothing to earn God's love. He recognized and accepted his mission to simply love the players and share the love of God with them.
Woodlawn Available on PureFlix.com
"Woodlawn" has even more inspiring characters who, through football, were great stewards of their gifts. Just some of them include Bear Bryant, Tony Nathan, and even Tony's parents. Like Coach Geralds and Hank, each recognized that passions and talents reach their full potential when we recognize they are God's first; we are just stewards of them.

How do you manage the blessings God has entrusted to you? Are there areas of your life (time, money, passions) that you find harder to let the Lord in? Share your thoughts in the comments, and let us know your ways and ideas of demonstrating stewardship in your own life.
"Woodlawn" and thousands of other Christian movies are available at PureFlix.com. Visit PureFlix.com and sign up for a free month trial today. You don't want to miss this incredible story that will inspire you to be a steward, or as Chris Brown calls it, a "manager," of the blessings God's given you.
Read Also: Top 10 Christian Movies for Your Family