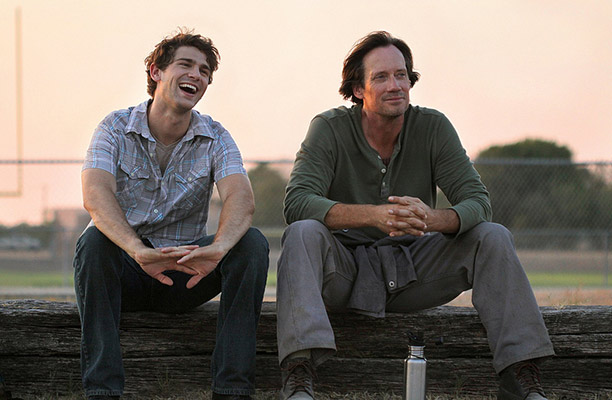 There's an old hymn that features the words, "This world is not my home, I'm just a-passin' through." One of the hopes we have in looking toward Heaven as our ultimate home is that the pain, trouble, and heartaches of this life will all be behind us.
In the meantime, it can often be difficult to trust in God's plan during the hardship we experience. In the movie "Abel's Field," the main character, Seth McArdle (played by Samuel Davis), portrays what it looks like to have faith in a time that seems hopeless.
"Abel's Field"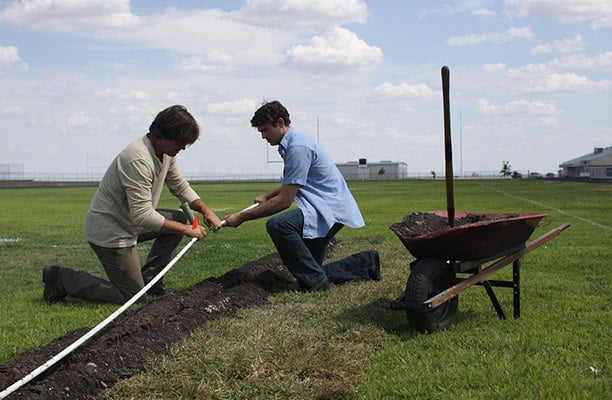 When going through hardship, we think we need to bear our problems alone. In this story, Seth is a young man who feels lost and isolated. When he loses his mother and his father abandons the family, Seth struggles to care for his sisters. At home, he has no one to turn to. At work, he struggles to earn enough money to make ends meet. His one outlet is playing football, but when he gets bullied by his teammates, that seems to be hopeless, too.
Overwhelmed by it all, Seth lashes out and is assigned after-school work with the groundskeeper, Abel (played by Kevin Sorbo from Coffee Shop & Revelation Road III). Abel is a bitter, friendless man, who is haunted by his past. Initially, the two men clash. However, as Seth and Abel work together on the field, Abel becomes an unlikely mentor. Abel helps Seth get ready for the "big game" and even offers to babysit his sisters. Seth is surprised to discover that Abel understands his struggles—and his dreams. When Seth is faced with a dark, desperate decision, Abel could be the one person who points him back toward the light.
An emotional and entertaining story of redemption, making choices and faith, "Abel's Field" will highlight how powerful we can be if we have faith in ourselves and faith in God.
Watch Now: "Abel's Field" Trailer →
Prayer To Get you Through a Hard Day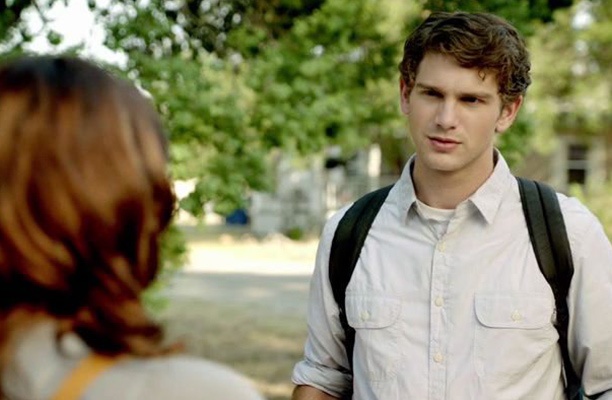 So often in the hardest times of our lives, we are tempted to abandon prayer. God can feel remote and unmoved by our problems. Remember, though, that Jesus lived as a man. He experienced pain and suffering and loss. He wept at the tomb of his friend and was concerned about whether his mother would be taken care of after his death. He understands the hardships we are going through and is still moved with compassion.
At first, both Seth and Abel have seemingly lost faith in both themselves and in God. However, they come to realize that, through hope, prayer and trusting in God's plan, He will guide them out of the darkness.
Check out the Movieguide Review of "Abel's Field" →
Christian Movie Guide
There are many times we are faced with challenges in life and don't know how to respond. Christian movies can provide an excellent way of illustrating how to trust in God's divine, even on a difficult day. These movies can inspire us and encourage us to keep the faith. Find more inspirational Christian movies with the Christian Movie Guide, free to download from PureFlix.com.