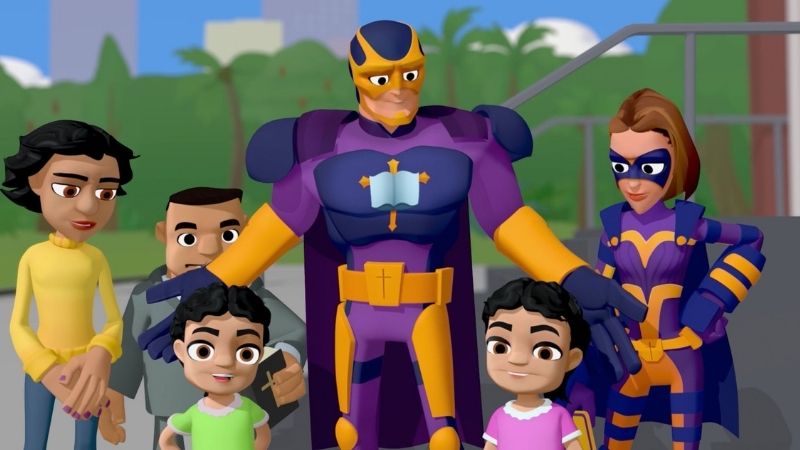 If you're looking for powerful animated stories from the Bible for your kids or grandkids, consider streaming "Bibleman: The Animated Adventures" right now on Pure Flix.
WATCH: STREAM BIBLEMAN RIGHT NOW ON PURE FLIX- GRAB A FREE TRIAL TO WATCH!
The series brings kids a captivating and entertaining experience as they watch Bibleman and his team fight evil with the power of God's word! You can watch multiple volumes right now, and this story provides the history and background on the series in case you want to learn more.
History of The Bibleman Adventure
"Bibleman" has been around for more than two decades, with the characters and looks changing a bit over time, but as the official site proclaims, the mission has always been to "share God's Word and teach children to rely on Him at all times."
Even the show's title has changed a bit (it started as "The Bibleman Show: and later became "The Bibleman Adventure"), but perhaps the biggest element that changed is that the show was originally a live-action program when it emerged in the mid-1990s.
READ ALSO: 4 Christian Cartoons That Your Kids Will Love
Later, it became a cartoon, which is what's streaming on Pure Flix!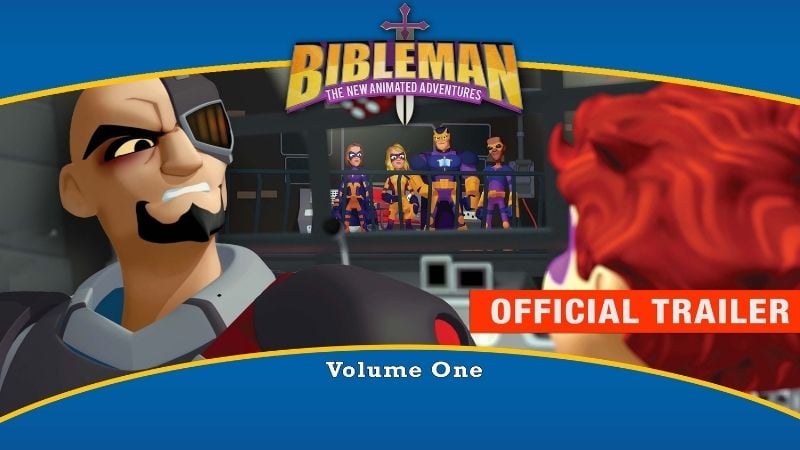 Bibleman: The Characters
So, you're probably curious about the characters in "Bibleman." Let's briefly explore.
First, there's Bibleman, who is the star of the show bringing kids animated lessons from the Bible. His weapon of choice? The Word of God, of course. As we continue to explore the Bibleman adventure, we have to also mention Biblegirl, who is set on protecting kids from God's enemies.
But the team doesn't end there, as there's also Cypher and Melody, additional heroes who help Bibleman and Biblegirl on their mission to spread the gospel to kids! Read more about the heroic characters here.
READ ALSO: 8 Shows That Will Instill Biblical Values in Your Kids
You might also be familiar with the villains, which include: Crusher, Mayor of Maybe, Ronin of Wrong, Baroness, Dr. Fear, Luxor Spawndroth, and Master of Mean. We won't get into each of their qualities, though you can check them out for yourself.
Dr. Fear, for instance, lives up to his name in that his goal is to spark worry and fear in children and the adults they love.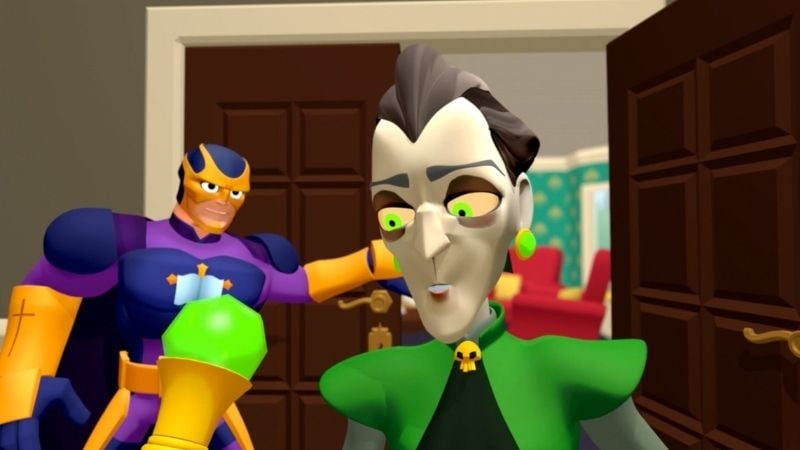 Lessons From Bibleman
There's a lot your kids and grandkids can take away from the Bibleman adventure series!
In addition to contemporary lessons, the show provides animated stories from the Bible — scriptural elements and truths kids can take away and integrate into their own lives.
READ ALSO: 5 Great Movies and TV Series for Sunday School Lessons
So, be sure to stream "Bibleman" right now with your family. Let's briefly explore some of the episode synopses:
"Clobbering the Crusher (An Adventure in Gentleness)": Everyone is afraid of the Crusher. This most violent villain is also wickedly clever, luring Bibleman and Cypher into a trap using schoolkids as bait. Can they rescue the kids before he destroys them all? Bible story : Rehoboam. Matthew 11:28-30

"The Mayor of Maybe Doles Out Doubt": Bibleman answers a distress call from a pastor on a Caribbean island. A stranger is handing out free "Bubba Gum" to all the kids—and it's causing them to severely doubt their faith! Bible story: Peter's Pentecost Sermon. Romans 1:16

"A Stand for Jesus Foils Dr. Fear": Tyler is a talented athlete and looks forward to speaking for the Lord at Bibleman's "Faith Night" event, so of course, Dr. Fear has targeted Tyler in hopes of ruining his testimony. Bible story: Road to Emmaus. 1 Thessalonias 2:4
And those are only a few of the powerful animated stories from the Bible that you'll take away from the Bibleman adventure season. Watch the trailer here for more — and if you don't have a Pure Flix membership, grab a free trial.