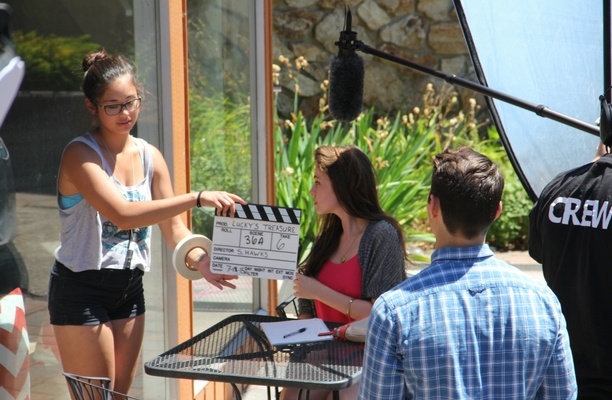 Like most faith-based films, "Lucky's Treasure" was made possible by a group of like-minded talent coming together to make something for God's glory and audiences' entertainment. Screenwriter Claire Hutchinson spoke with Pure Flix Insider recently about how this Christian movie came together, and shared her best tips for aspiring screenwriters.
3 in 1: Western, Horse Movie, and Treasure Hunt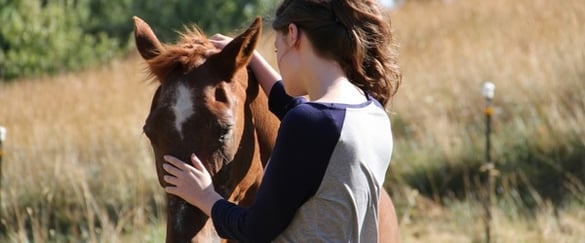 "Shane Hawks was the writer of the twelve page story outline that eventually became 'Lucky's Treasure," Hutchinson explained. "He said he wanted someone to do a girl and her horse script."
Familiar with a similar story Hutchinson had written, David A.R. White connected the two writers, and "Lucky's Treasure" was under way. With feedback from Hawks on multiple drafts, Hutchinson devoted her talent to fleshing out believable characters and a strong current of faith throughout a fun, family-friendly story.
"I had to ask him a bunch of questions about the characters," Hutchinson said, "like what motivates them what are their goals what are their fears. How do you want the character arc to go? What do they learn? How did they start out?... Because you know, a movie is really about character development and character transformation."
After months of hard work and constant iteration, Hawks story and Hutchinson's script were finally on screen. When asked her reaction, Hutchinson told Pure Flix Insider:
I thought they really captured the essence of the characters and they made them even better than what I wrote. You know, an actor, when he sees a line, he can really make it sound good. They even added a few lines that were not in my script. That made it really really good.
I loved that the Gospel was in there and it was really [clear]. It was like it came out of the characters and it came out of the circumstances.
Read Also: 'Heaven Bound' Producers: 'This Movie Was Made With Friends'
So You Want to Write a Movie?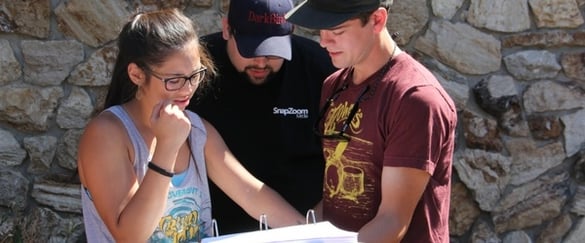 Hutchinson's work as a screenwriter and script analyst reveal a knack for storytelling that sets a great example for writers who want to "change the culture for Christ." Here's her best advice for aspiring screenwriters:
1. Commit Your Writing to Christ
"You have to make a commitment to Christ, that you want to devote your writing to glorifying Him and making Him known on the screens of the world. That's what I prayed for probably 15 years ago. I dedicated myself and my writing and my life to that.
You have to have that desire even through all the ups and downs. There's more rejection in this business than there is like the green light. So you have to keep your focus on glorifying Christ."
2. Perfect Your Craft
Practice makes perfect, and Hutchinson made it clear that screenwriting is no exception. "Do the best you can in your craft," she said." Her tips for becoming a better writer included: read the best screenwriting books, read the best scripts (look for good characterization and good storytelling), and start analyzing the movies you watch.
"Ask yourself, 'Why did this movie work? Why is this movie satisfying to me?'"
Read Also: PureFlix.com Adds Discussion Guides to Family Movies
3. Make it Entertaining
"Because even if you are a Christian and you're doing this to glorify God, your other goal is to to keep the audience interested," Hutchinson explained. For great examples of scripts that have successfully entertained and brought an important message to audiences, check out "Lucky's Treasure," "God's Not Dead 2," and "To Joey, With Love."
4. Don't Give Up
Hutchinson stressed the need for writers to market themselves in this industry:
Use all the things you can to market your scripts. Facebook, LinkedIn, even calling up producers, anything and everything you can do to market your script.
Be kind to everybody, because you never know when that person will give you the chance to get your film out there. Be kind as you meet all these people, show the love of Christ to them too. It's not just all about you and getting your script out there. You want to be kind to them and form a relationship, get to know their company's needs.
Ask them how you can be of service to them rather than how they can be of service to you. Be generous, be kind and just don't give up. It takes a lot of work.
You can watch "Lucky's Treasure" and thousands of other Christian movies, TV shows, and more for free with your one-month trial of PureFlix.com.