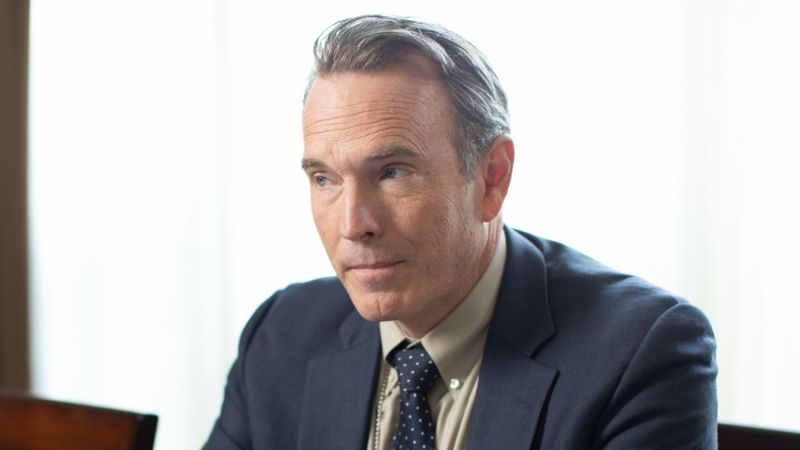 We are called to truth. This is just one of the central take-aways from the gospel, as the Christian faith calls us to seek the truth, no matter the cost.
WATCH: SEE THE TRAILER FOR 'VINDICATION' ON PURE FLIX
On a more basic level, we are each called to tell the truth when we speak. These are important realities that are driven home in "Vindication," a unique, faith-based crime series that follows the investigative work of an astute Detective named Gary Travis.
It's a drama that will leave you intrigued and entertained — and there are some important biblical lessons that can help us as we embark on our own paths in life. So, let's dive right in:

The first lesson we can take away from "Vindication": Be careful with your assumptions. We see Detective Travis dealing with a slew of situations — and sometimes he encounters characters who make the wrong assumptions about crimes that have unfolded.
We, too, might find ourselves pre-judging various situations in our own lives, but the Bible has something to say about that dynamic.
Ephesians 4:29 tells us, "Do not let any unwholesome talk come out of your mouths, but only what is helpful for building others up according to their needs, that it may benefit those who listen." So, rather than making incorrect assumptions, we should speak life into people and wait until we have the facts before making premature determinations.
Watch our "Vindication" video devotional for more:


Now, for our second lesson: Things aren't always what they seem. As we navigate the ebbs and flows of life, it's easy to assume that we know everything there is to know about [insert situation or issue].
In "Vindication" we see Detective Travis working hard to uncover all of the details surrounding various crimes so that he can walk away with a full picture of what's unfolding.

While we must do the same before making determinations in our own lives, there's also a deeper lesson at play when it comes to the idea that things aren't always what they seem. It's easy to feel sad or depressed when things don't go our way, but there's a God who is working all things together for good, and His love for us is profound.
So, when it seems a door has closed or life has erupted, we must remember that God has a bigger and better plan for our lives. And when the chips are down, we can turn to that reality — and prayer — to get through.
SEE 'VINDICATION' & THOUSANDS OF OTHER MOVIES & SHOWS RIGHT NOW WITH A FREE PURE FLIX TRIAL

The third lesson: In the end, truth always wins. Detective Travis encounters all sorts of scenarios, but one example we see in Episode Four is a lonely neighbor who gets accused of inappropriate conduct. But, in the end, the reality was much different from what everyone assumed.
The episode reminds us of John 8:32, a Bible verse that proclaims, "Then you will know the truth, and the truth will set you free." Jesus is obviously talking about the freedom we can find in Him —but we can also see the power that truth can having in our own lives. And we see this through the stories presented in "Vindication" as well.

So, to recap: be careful with your assumptions, things aren't always what they seem and in the end, truth always wins. Ready to dive in to "Vindication?" You can watch the trailer and stream the series right now on Pure Flix. Not a member? Grab a free trial here!