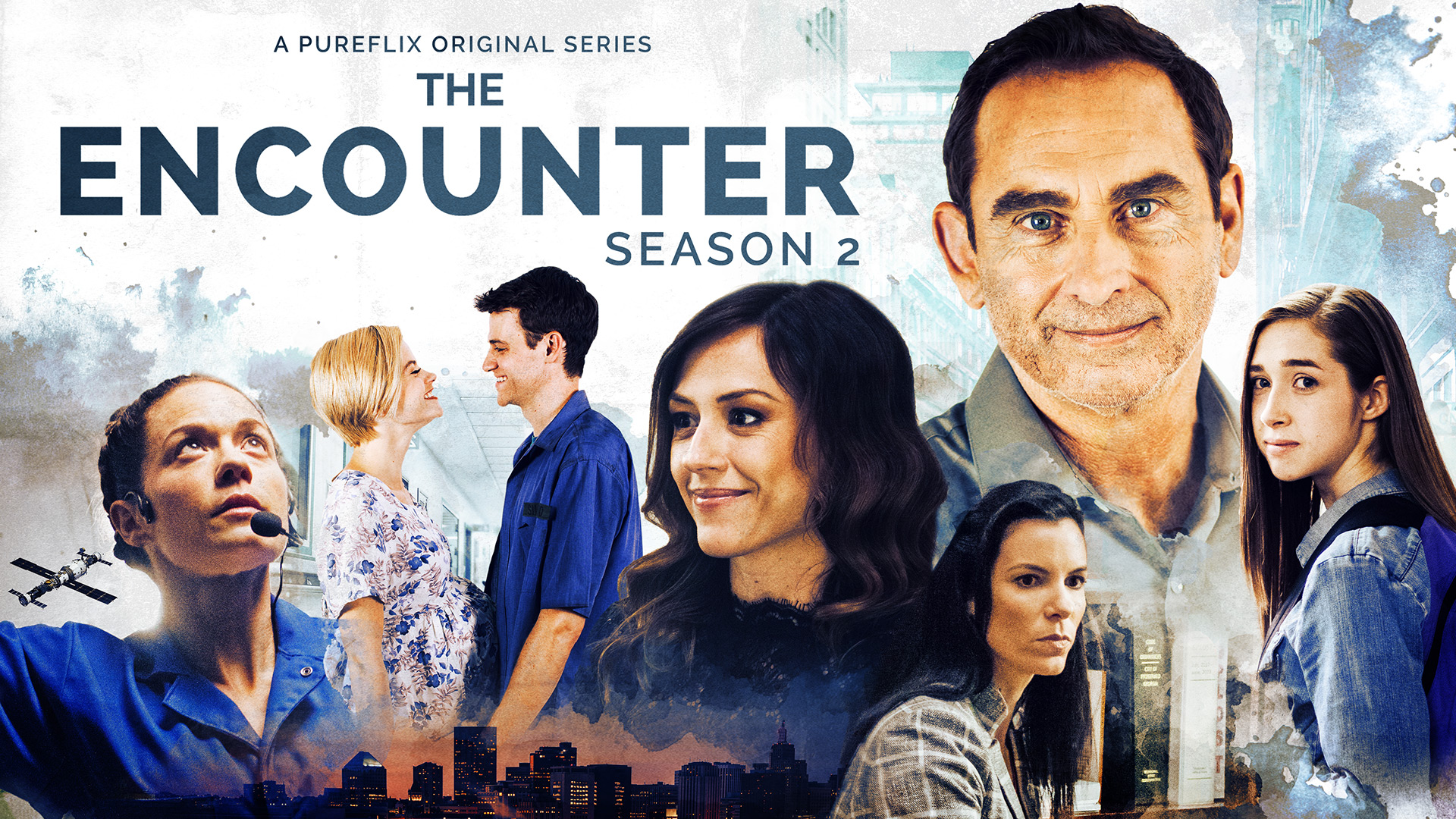 It's easy to find oneself worn, tired and distracted, especially with the pace of modern life. Work, kids, cooking, cleaning, responsibilities — the list goes on.
There's often times no shortage of chaos, and this pandemonium can sometimes leave us feeling weary, confused and off-center. This is what happens to Sharon, the main protagonist in the season two premiere of "The Encounter" on PureFlix.com.
In "The Encounter," we quickly learn that Sharon (played by actress Ashley Bratcher) is a frustrated stay-at-home mom who wishes for the exciting life she never had, but when she gets exactly what she wished for, God helps her realize it may not be as great as it seems.
WATCH: See Season Two of 'The Encounter' Right Now on PureFlix.com
A lot of us can relate to Sharon's struggles, as we've experienced the same disappointments and "what ifs" in our own lives.
Listen to "The Encounter" devotional on The Pure Flix Podcast for more inspiration on how to push through these difficulties:
We might pine for something that isn't and resent the life we currently lead.
We might struggle to understand why God hasn't turned a dream or hope into a reality. Or maybe we simply feel unappreciated like Sharon does. No matter what circumstances we find ourselves in, these emotions can rob us of our joy and distract us.
Here are just a few lessons we can take away from Sharon's experience in "The Encounter":
God's Path Is What Matters
It's easy to forget that our lives are intended to honor God — and that the Lord knows what's best for us. When we're frustrated that life isn't turning out how we want, sometimes we have to stop, pray and ask God for His guidance and His will.
The Bible reminds us in Jeremiah 29:11 (NIV): "'For I know the plans I have for you,' declares the Lord, 'plans to prosper you and not to harm you, plans to give you hope and a future.'"
Not everything we want is meant for us, but we can find everything God has in store for us by seeking Him and His will.
You Don't Know What You Have Until It's Gone
Sharon wanted a different life, but when she got what she wished for she realized how much she was suddenly missing.
Sure, life can feel overwhelming and tough, but we have to take time to find reasons for gratitude.
In the end, there's much to be thankful for, so it's essential to focus on the positive and to thank God for the blessings we have in our lives.
Be Careful What You Treasure
What do you value or treasure? That's an important question, and in a culture that encourages us to focus on material things and earthly accomplishments, it's sometimes easy to get lost in the mix.
READ ALSO: 6 Pastors And Sermons That Will Help Grow Your Faith, Marriage & More
Too many of us put work, hobbies and other priorities before family; many of us also forget to foster our relationships with God. But Matthew 6:21 (NIV) has a reminder for us to remember, "For where your treasure is, there your heart will be also."
So, where's your treasure? Let's remember to take time to put God first, to seek His face in all we do and to ensure that we're on God's path.
Find out how Sharon's story shapes up by watching the season two premiere of "The Encounter" on PureFlix.com. You can watch this incredible, original series with your free PureFlix.com trial.