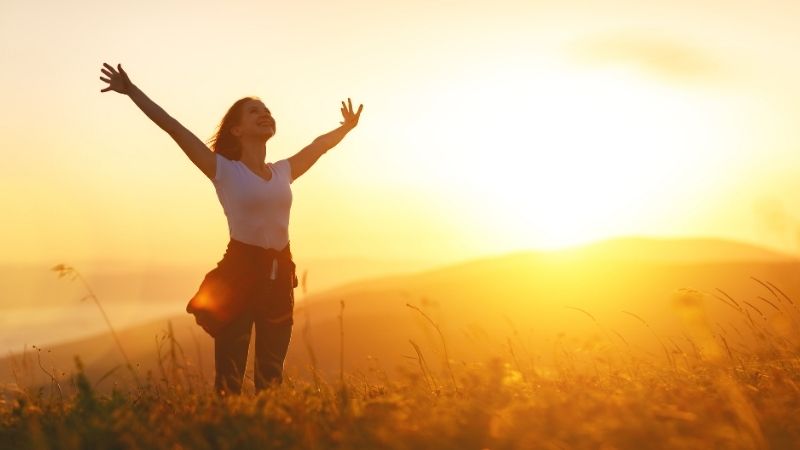 Sometimes, life can throw us for a loop, knock us off of our feet or leave us asking, "Why?" We often take this question to God, pondering why we are facing various struggles.
As we navigate faith and life, all of us will journey through ups and downs, with no promise that it will be easy — but with a pledge from the Lord that He will always guide us. No matter what happens, we can have hope in Him.
We see this dynamic in "God's Compass," a movie about a woman named Suzanne Waters who celebrates her retirement amid a series of crises that she could have never imagined. Trusting God's direction, Suzanne embarks on a quest to help a delinquent teenager named Eli.
WATCH: SEE THE TRAILER FOR 'GOD'S COMPASS' ON PURE FLIX
There are a variety of powerful lessons we can take away from "God's Compass" and as we encounter this sensitive and intriguing story, there are some important Biblical lessons that can help us on our own paths. So, let's dive right in:
The first lesson we can find in "God's Compass": God has a plan for our lives. At the start of the film, we see Suzanne — portrayed by Karen Abercrombie — reminding us that God cares deeply for us. She delivers this powerful quote: "God has plans for you.… God's north for you only needs your courage to be realized."
So many of us struggle when it comes to priorities. We seek what we want, when we want it and how we want it. But the Bible makes it clear that we should align ourselves with God's path for our lives — that He will guide us where we are meant to be.
Watch our video devotional for "God's Compass" to unpack this lesson further (and watch the movie):
Proverbs 16:9 tells us, "In their hearts humans plan their course, but the Lord establishes their steps." We see Suzanne following God's steps throughout the film, even when it doesn't make sense to her friends and loved ones. In the end, we see how her reliance pays off.
The same is true in our own lives, and following that path is simple: We just need to pray, seek and ask.
Now, for our second lesson: Don't let others dissuade you from God's plans. We see Suzanne's son, David, questioning why she's helping Eli. Others in the criminal justice system don't get it either. But Suzanne knows that God has called her to something bigger and she presses on, even when it doesn't make sense.
When we have a healthy relationship with God, He will guide us where we are meant to be. And the world might not understand it, but if we press on, the Bible tells us He will make our paths straight.
Proverbs 3:5-6 proclaims, "Trust in the Lord with all your heart and lean not on your own understanding; in all your ways submit to him, and he will make your paths straight." Notice that this scripture doesn't say to rely on our own understandings or the understandings of those around you. This is an important reality and step to living out our faith in a true and authentic way.
And the third and final lesson we can take away from "God's Compass": We must hold onto our faith even in the toughest of times. Sometimes, we drift from God when we struggle. Other times, we cling to Him. But it's the latter that will always guide us closer to truth.
And later on, when the dust is settled, we can often see the bigger picture. We only see snippets of God's plan in our lives, but He sees the full picture before the curtain opens and closes. And, as we see in "God's Compass," just as it is in our own lives, all things truly do work together for His good.
Ready to dive into "God's Compass?" You can watch the trailer and stream the movie right now on Pure Flix. Not a member? Grab a free trial here!