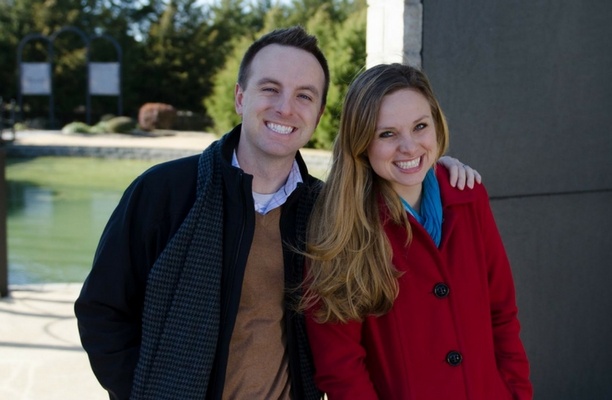 Now streaming on PureFlix.com, "Summer Snow" is a Christian movie made by a brother-sister team with American Family Studios. The uplifting film is about three siblings and their father learning to live after their mother passes away. Full of humor and heartwarming moments, "Summer Snow" was written and produced for families, by a family: Kendra and Jeremy White.
Kendra recently spoke with Pure Flix Insider about what inspired "Summer Snow":
The core theme of the movie definitely came from our mom's heart...
Summer Snow is not based on any actual events, but on a spiritual truth that when you die to self you can spread God's love to the entire world…
My brother and I come from a very close family...after we started writing the film we asked my mom to write each of us a letter. We said, if she had one last thing to encourage us, what would it be? Come to find out, she actually had some letters hidden in a trunk in case anything happened to her. Part of her legacy is that she wanted us to always be able to love each other and love God.

"If Mom had one last thing to encourage us, what would it be?" Watch #SummerSnow on @PureFlix
So she sent us these letters, and my brother and I are writing and talking on the phone and we said, let's pause and read these, and come back and write the mom's letters in the film. I call my brother [back], and he's really short and not talking clearly, and apparently he's just bawling on the other side…We sat down and wrote those scenes, they were some of the first scenes we wrote in the entire screenplay and the story, each kind of character developed from there. We wanted it to be something that people could connect and relate to.
My brother and I grew up doing a Bible memorization called Teen Bible Quiz and both of us memorized the entire book of John, so we had that verse hidden in our hearts and it really resonated with us and that's why we wanted to start the film with that verse.The theme verse of "Summer Snow" is John 12:24, "Unless a kernel of wheat falls to the ground and dies, it remains only a single seed. But if it dies, it produces many seeds." Even this theme verse carried special meaning for Kendra and Jeremy, as something each of them had memorized years prior:
I think the picture [of a dandelion] just serves as a great example throughout the entire film. The yellow dandelion has to die in order to become a white dandelion to spread its seeds...It was just a great example of how you have to die to yourself to love others.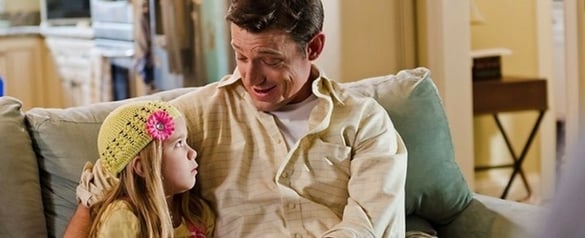 Rachel Eggleston (Hallie), David Chisum (Dan) on the set of "Summer Snow"
Working together on a film was hard work, Kendra told Pure Flix Insider, but worth it every step of the way:
It can be difficult to have two heads instead of one, but Jeremy and I talked about so much before the film actually started and had so much background. On set they called us the twins, we're not actually twins but apparently we have a lot of the same mannerisms and think very similarly.
There were definitely some hard days where we just could come to each other and be encouraged. When you're making a film you're honestly not seeing your name in stars, you're just thinking, "Please help me not to waste this money, please help this message...reach people." My brother is such a great friend, and having that right next to me throughout the whole process was huge.
Definitely there were moments we had disagreements, but because we're siblings we'd kind of figured out problem solving. I'm not going to lie, I think we did rock paper scissors once or twice to settle a debate. But for the most part we were in agreement and it was nice to divide and conquer.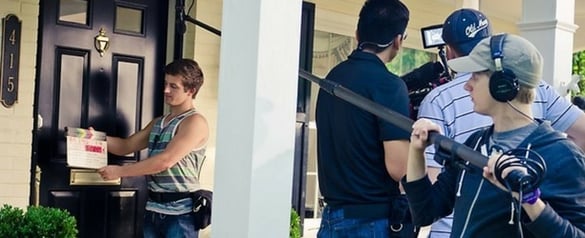 And conquer they did, with a film that families can enjoy together without fear of cringe-worthy content. "Summer Snow" is fun for all ages, thought-provoking, and incredibly uplifting. Kendra said simply, "Families deserve the right to sit around their TV at night with popcorn and feel safe."
When you and yours watch the movie, Kendra says, "I hope they talk about what it means to be selfless and to want to serve others. I hope when people come away from watching this film, they see what a family that loves each other looks like."
You can watch "Summer Snow" for free with your one-month trial of PureFlix.com.