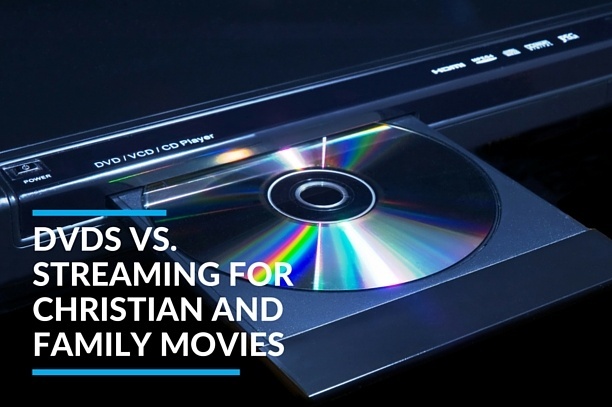 Once upon a time, if you wanted to watch a movie on a weekday night, you walked over to your local video rental store (probably a Blockbuster) and you paid more than five dollars to borrow a VHS tape for several days. When you were done, you replaced the tape in its plastic box and brought it back to where it came from, often paying a late fee because who can remember to return every rented movie without fail?
In 1997, with the release of DVDs, home movies became a little easier. DVDs took up less space than VHS tapes, had better sound and video quality, and they had an interactive component that VHS tapes never could. By 2003, DVD sales surpassed VHS sales, and by 2007, Blu-Ray joined the market. Movies in disc format (DVD and Blu-Ray) didn't remain king forever though. In 2013, digital streaming surpassed both formats as the most popular. The evolution of video is fascinating, but it leaves us to wonder: with so many movie formats available to us today, which one is the best?
Are DVDs or Digitally Streamed Movies Better for Your Family?
The answer is, it depends on what you're looking for. Movies on DVD and Blu-Ray are not without their benefits, in fact, both formats have remained on the market due to some key benefits. For example, it is undeniable that when it comes to video and audio quality, Blu-Ray reigns supreme. If you're interested in superior quality for your decked out home theater, you might want to invest in a great Blu-Ray player and stick to discs.
Read Also: PG Movie Ratings Not So PG Anymore
But let's face it, not many of us care too much if our everyday family movies are viewed with theater-quality resolution. Instead, we opt for the slew of benefits that come with streaming, including:
1. Cost
Instead of paying $20 or more for a single movie on DVD or Blu-Ray, with digital streaming services like Pure Flix, you can watch the same content (and lots more) for just $10.99 a month! For families that like to enjoy movie nights or educational shows for their children, the cost of a digital streaming service is far less than the cost of purchasing new DVDs- or replacing scratched ones!
2. Convenience
You're in luck! There will be no more trips to the video store for you. With online digital streaming services like Pure Flix, you can choose from thousands of family friendly movies without ever leaving your living room. You can access these Christian movies on the road with you too, using Pure Flix's app on the App Store or Google Play and your data connection.
Read Also: Want to Watch Pure Flix on Your TV? Here are 4 Easy Options
3. Variety
Besides cost and convenience, another great benefit of streaming is the variety of content that is always available to you! Pure Flix features nearly 5,000 titles ranging from family-friendly movies and TV shows to documentaries, children's shows and more.
See for Yourself
In 2015, TIME magazine declared DVDs were going the way of the dinosaurs. Maybe DVDs and Blu-Ray discs aren't extinct, but there are some huge benefits to switching over to an online digital streaming service like Pure Flix.
Still not convinced? Try it yourself and see! Pure Flix is the premiere online streaming service for Christian and family movies, and you can try it FREE for a month when you visit PureFlix.com and sign-up for a free-month trial.