Taking time to connect with your spouse is important in keeping a relationship healthy. While many couples intend to set aside time for themselves, there are many obstacles that can get in the way. It can be difficult for parents to find a night away by themselves, and even if they do go out, the theaters are filled with movies with dangerous messages for your relationship.
Tired of searching for a wholesome romantic movies that you and your spouse will love? Check out these encouraging romantic comedies, perfect for at-home date night:
"Pitching Love and Catching Faith"
Two bright, competitive young people with a love for baseball meet and fall in love in this warm and funny movie. Tyler is a competitive baseball player who has no time for romance. Heather is a sweet, but competitive softball player who strikes out after the first date with most guys. Will this be an impossible match, or a perfect fit? This movie is great for the sports lover in your family.
Featuring themes of purity, forgiveness, and true love, "Pitching Love and Catching Faith" is perfect for a romantic night at home.
Watch Now: "Pitching Love and Catching Faith" →
"A Strange Brand of Happy"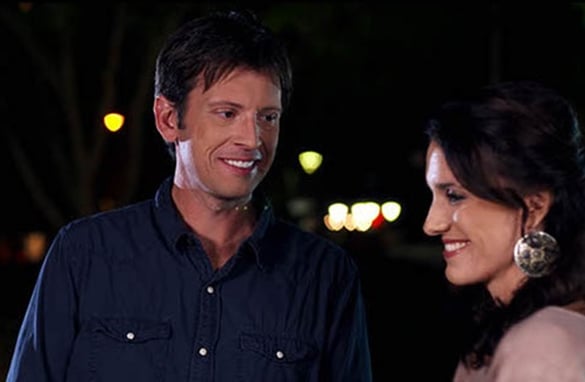 Rebecca St. James stars in this movie about finding love and God. When David loses his job, his roommate pushes him to see a life coach. The life coach, Joyce, urges him to join a group of volunteers who help out in a local retirement home. There, David discovers his ex-boss is not only a part of the group, but he's also interested in Joyce.
In this light-hearted film, the retirees coach David on how to win Joyce over. What he doesn't realize is that he is also learning valuable lessons on how to find true meaning in life. "A Strange Brand of Happy" is the perfect film about romantic pursuit and positive messages – while also leaving you and your spouse laughing throughout!
Watch Now: "A Strange Brand of Happy" →
"The Golden Boys"
This romantic comedy is heavy on the comedy. Set in 1905, three 70-year-old men decide someone from their group should get married. When no one jumps at the opportunity, they do the only reasonable thing – they flip a coin. Captain Jerry loses the flip and is selected for the chore of getting himself a bride. The only problem is that no one is available. When they decide the put an ad in the paper for a mail-order bride, the hilarity ensues.
Stream Now: "The Golden Boys" →
"Heaven Is Waiting"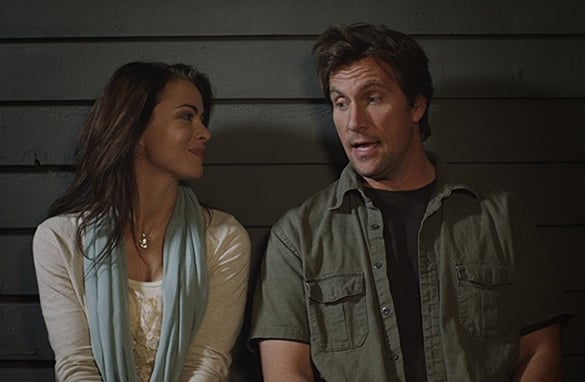 "Heaven Is Waiting" is a heartwarming and inspiring film with a strong emphasis on the importance of marriage. Years ago, Ned Stevens lost his wife to cancer. While Ned spends his time focusing on work, he has struggled to open up his heart again. Ned simply cannot allow himself to move on and find love. As the movie unfolds, his daughter brings home a new boyfriend from college that drives Ned absolutely crazy. Yet along the way, he learns some important lessons about opening up.
Watch Now: "Heaven is Waiting" →
"Road to the Open"
This movie is a hilarious, offbeat comedy about Jerry, a single parent who lost his wife. Tennis has been Jerry's only outlet since her passing. When an eccentric friend encourages him to join a doubles tennis match, he has a chance at getting into a prestigious event. While there, Jerry's life changes in more ways than one. A warm and funny film, with messages about the importance of good character, "Road to the Open" is a great choice for date night.
Watch Now: "Road to the Open" →
Romance Movie Guide
Want more ideas for date night movies? Download the free Romantic Movie Guide from Pureflix.com. Skip the hassle of looking for a movie you both agree on. With these suggestions, you're sure to find the perfect movie that is both wholesome and entertaining.