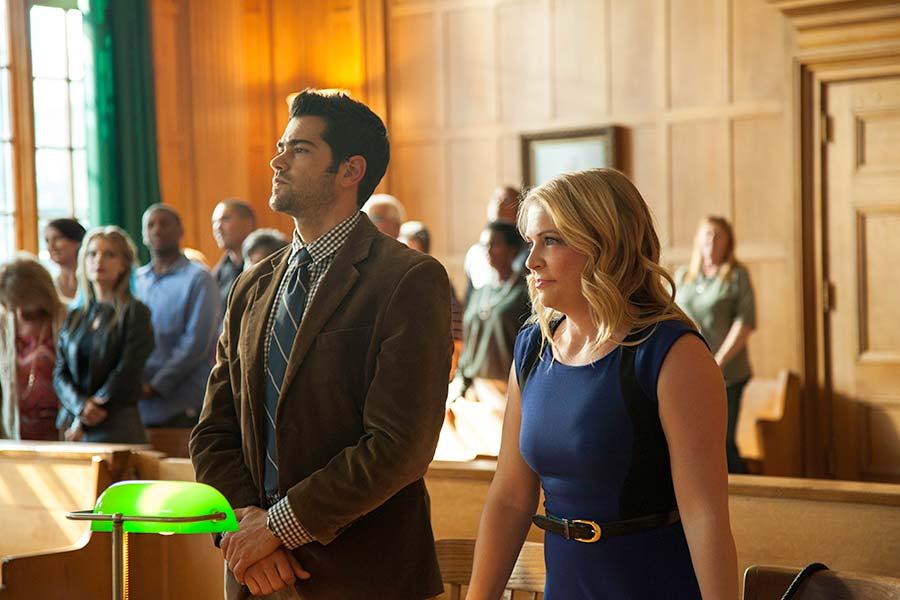 Melissa Joan Hart, one of the stars of PureFlix's "Gods Not Dead 2", isn't shy when it comes to speaking about religion or politics, two topics often deemed too inflammatory for public conversations.
Hart clearly embraces her Christianity and cherishes Christian culture. She told The PureFlix Insider earlier this week at a Media Day in Los Angeles that one of the best aspects of "God's Not Dead 2" was gathering with her fellow cast members each morning during the filming of the faith-based film and praying together.
For a free 6-minute preview of the movie--along with other special content--sign up today on PureFlix.com
But perhaps more importantly, Hart speaks out freely and openly on the value of religion, as well as the state of politics. In fact, she recently was quoted in a Fox News article saying : "I am always the one at dinner parties where people are like 'don't talk about religion or politics' and I'm like 'can we please talk about religion or politics?' I love debating and I love hearing other perspectives on everything."
Her thoughts on the current state of politics: ""I am just floored by everything going on and honestly just praying daily for this country..."
Hart, who plays high school teacher Grace Wesley in the movie (which opens in theaters April 1), also said she tries to attend a weekly Bible study class when she's home and is teaching her children about the power of prayer as she discovers more about her faith.
"I think [prayer is] really important; I just read recently a scientific study on prayer; how people that do pray and pray avidly tend to have more peace of mind," she told Fox News. "I always believed in God… I always understood Jesus and believed in him but then questioned a lot about Jesus. I finally realized I do believe in Jesus as my Lord and Savior. But recently I discovered the Holy Spirit and I think it's so funny now when people find this 'meditation'— which I think is prayer— they think they have an intuition and I'm like, that's The Holy Spirit!"
Hart provides a powerful performance in "God's Not Dead 2" along with Jesse Metcalfe, David A.R. White, Robin Givens and several others. In Hart's role, she defends her Christian faith, along with her freedom of beliefs and speech.
"I do relate to [Grace's] struggle," she said. "While she is faithful she is also wondering 'where are you God? I need you, don't forsake me.'"
Become a member of the Pure Flix Digital Streaming Service today.
and start enjoying thousands of Christian and family-friendly originals, movies, TV shows, and educational programming online anytime, from virtually anywhere, on any device, free for a month.