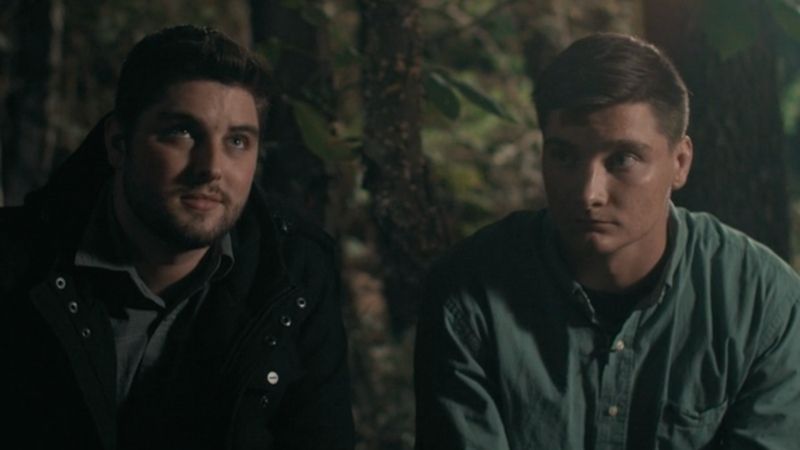 "Song of the Tree Frogs" is a powerful film that dives into tragedy, trauma — and hope. From abuse and anger to struggles overcoming past tragedy, the film explores the journey of two brothers, Phillip and Michael, who live in a troubled and turbulent home.
WATCH: Stream "Song of the Tree Frogs" Right Now on Pure Flix
The film, which deals with adult themes (parental discretion is advised), showcases Michael's extensive abuse at the hands of his father, while Phillip often helplessly watches and struggles with how he can stop the madness.
At the center of the family dysfunction is a mysterious letter that created years of havoc, and is blamed as the catalyst for this abuse.
As the abuse intensifies, the brothers finally come to a breaking point and difficult decisions must be made. Amid the human tragedy in "Song of the Tree Frogs," there are many powerful lessons we can take away, especially as we navigate our own faith journeys.
Let's explore some of the most touching lessons and quotes from "Song of the Tree Frogs."
READ ALSO: Jesus Died for Us: Verses About Salvation
"Song of the Tree Frogs" Quotes
As Michael and Phillip journey through their trauma, there are some powerful lessons we learn in the film. Here are just some of the quotes and proclamations you'll hear in "Song of the Tree Frogs":
"God can take the shattered, broken pieces of our lives and He can put them together in a way we never imagined before..."
This is a powerful message not only for Michael and Phillip, but also for each one of us. It's sometimes overwhelming when we consider the amazing things God can do through our brokenness.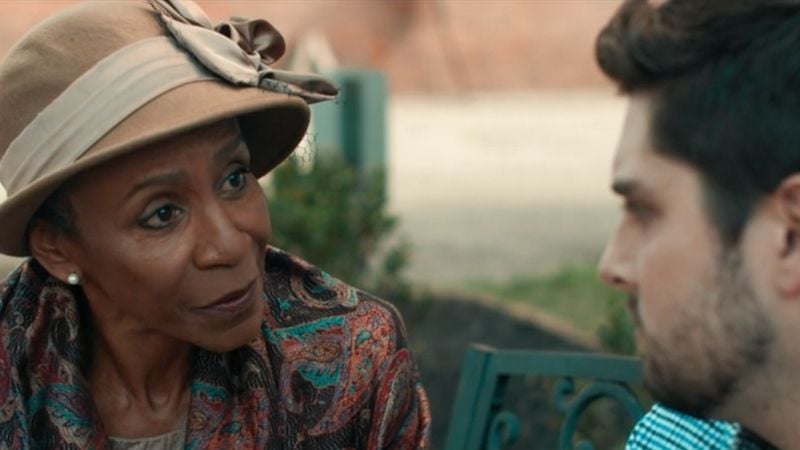 Sometimes, we assume trials and tribulations will destroy us, but through faith we can know that the Lord has a plan and that we cannot always see the full picture of what is happening beneath the surface. This is a powerful quote from "Song of the Tree Frogs" that should lead us to trust in Him.
"The Bible says that love endures all things..."
The power of love cannot be understated. We see the Bible proclaim that "love bears all things, believes all things, hopes all things, endures all things" (1 Corinthians 13:7, ESV). No matter what we face, the love of Christ can guide and sustain us. This is important to remember — and it's a theme we see play out in "Song of the Tree Frogs."
"For God so loved the world that He gave His son for us..."
READ ALSO: 20 Bible Verses About Strength in Hard Times
John 3:16 is one of the most popular and essential Bible verses, with the scripture telling us that Jesus died for us, and that God gave His son for us. The entirety of John 3 covers this in Jesus' own words, and reading this chapter and understanding it is incredibly important. It's also a message that is pointedly delivered in "Song of the Tree Frogs."
"God does work in mysterious ways..."
And finally, you'll encounter this quote and lesson in the film. The central take away? We might not always understand what's unfolding, but we can have hope and reliance that God knows the beginning, middle and end of the story — and that's an incredible and pertinent reminder for us all.
Want to watch a journey of forgiveness, hope and overcoming the odds? Stream "Song of the Tree Frogs" right now on Pure Flix. Don't have a membership? No problem! Grab a free trial here.