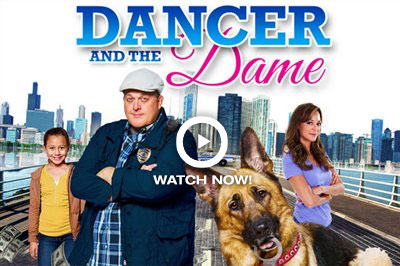 Watch Dancer and the Dame Eva LaRue has been in show business a long ime … since she was six! Best known for her starring roles in All My Children and CSI: Miami, Eva can be seen in the Pure Flix-produced movie Dancer And The Dame, which is now available on the Pure Flix subscription streaming service.
Dancer And The Dame also stars Billy Gardell, David A.R. White,, James Denton, and Cuja, who plays the canine cop in the title. If you haven't seen this cute family film yet, be sure to queue it up for tonight or this weekend.
Read Also: Top Films Now Streaming on Pure Flix
Eva LaRue recently took some time to answer questions from Pure Flix fans about the movie, her career, and other fun things. Be sure to watch the video above and then enjoy watching Eva in Dancer And The Dame, always playing on Pure Flix.
And if you aren't yet a member, you can begin a FREE Month Trial to Pure Flix - Start Today!