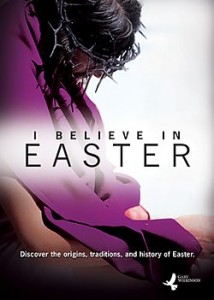 As we gather with our families to celebrate Easter, Pure Flix is currently featuring three faith-based movies with wonderful story lines and themes to make your time together even more special.
The three movies are currently streaming on PureFlix.com, so you can watch them anytime, anywhere. The movies are not only a great way to enhance your Easter celebrations. They are also a way to understand and celebrate the story of Christ and his resurrection.
For those looking to understand the origins of Easter, "I Believe in Easter" is a great choice. This thoroughly researched docudrama traces the history of Easter to its roots in ancient Egypt and how events lead to the the crucifixion of Jesus and his subsequent resurrection. It also explains how the original pagan tradition was transformed and its influences were involved in shaping how we celebrate Easter today.
As one reviewer states, "The [movie] explores various links between pre-Christian rituals celebrating the coming of spring and fertility, even connecting ancient myths about rabbits and birds with our contemporary Easter practices of dyeing eggs and buying chocolate bunnies."
On the other side of the cinematic spectrum is "Pieces of Easter." It's a heart-warming story about how a young woman and reclusive farmer find common ground. While traveling cross-country for a reunion with her estranged family for Easter, Alza Reese Bennett (Christina Karis) winds up at the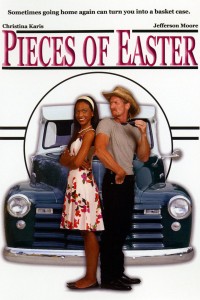 home of farmer named Lincoln (Jefferson Moore) after her car breaks down. After initial resistance, Lincoln agrees to drive her to her family's home and they embark on a three-day adventure.
The movie resonated very well with reviewers all across the U.S.. One reviewer wrote: "This movie was so funny, I laughed through most of it. Jefferson Moore and Christina Karis work so well together. And the supporting cast members were just as amazing...The entire ensemble cast made for a very enjoyable movie. Even the restored truck [a 1952 Chevy pickup] that was used for the majority of the film fit in so well with the entire theme."
The third in the trio of Easter delights is the "Road To Emmaus." It's a short (30 minutes) story about two disciples of Jesus who, on the road to Emmaus, learn from a stranger how Jesus Christ's death was the fulfillment of many prophecies.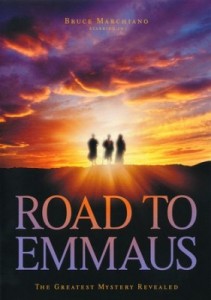 As Movieguide.org notes: "Taken from Luke 24...[two disciples] talk about the death of Jesus and how his death was not what they expected from someone they thought to be the Messiah. A stranger walks with them and begins to explain to them the salvation plan of God from Adam through Noah, Moses, and Abraham. As they get to Emmaus, the two disciples suddenly realize they have been talking with none other than Jesus himself [before he ascends to heaven]"
Several reviewers praised this movie as an "excellent representation of the Gospel" thanks to compelling "music, dialogue, and actors..." The movie also seemed popular with those looking to share Jesus' message of love with their friends, families and church organizations.
From all of us at Pure Flix, have a joyous and blessed Easter! He is Risen.
Become a member of the Pure Flix Digital Streaming Service today.
and start enjoying thousands of Christian and family-friendly movies, TV shows, and educational programming online anytime, from virtually anywhere, on any device, FREE for a month.