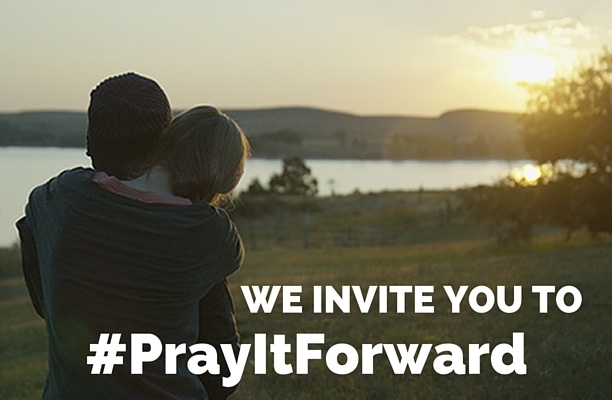 If you believe that prayer changes things, then we at Pure Flix ask that you join your voice with ours in the #PrayItForward campaign.
The Pure Flix exclusive release of the Christian movie, "Until Forever," is having an outstanding reception on our platform and winning national acclaim. We are not surprised as it follows the true and captivating story of Michael Boyum, who was diagnosed with a rare form of Leukemia in his early 20's at the same time he was falling in love with Michelle Larson. It contains themes of love, inner struggle, and the big question of "Why?" Throughout the film, Michael's incredible faith and strong prayer life carry him and his family through his illness.
Read Also: From Evening Shade to Pure Flix: The Story of David A.R. White
Introducing A Prayer Movement for Cancer
Inspired by Michael's perspective on life, his conviction, and legacy of living with God, we decided to start a video prayer campaign for cancer patients, survivors, families, doctors, researchers, and caregivers. PureFlix.com founder and actor, David A.R. White, kicks off this movement of prayer with a video where he prays for those affected by cancer. He invites fellow Christians, leaders, and fans (that's you), to pray it forward.
Will you accept the invitation?
Please join us in praying with and for cancer patients, survivors and their families (or pray for someone specific in your life).
To participate:
1. Record Your Prayer
Record your own quick 1 minute prayer video using your smartphone or computer. At the end of your video, you may want to call upon a friend to #PrayItForward.
2. Post Your Video
Post your video to Facebook and include the tags, #prayitfoward and #pureflix. This will associate your prayer with the global online conversation. Also "tag" your friend using the "@" symbol and then type in their name in the body of your Facebook post. You can also send a link to your video in a message on our Facebook page or post a link to your Facebook video in the comments below on this blog.
Spread the prayer movement and tweet your video link on Twitter:
I believe prayer changes things, I am joining with #PureFlix to #prayitforward!

3. Write Your Prayer (If you can't record it)
If you don't have a way to film your prayer, you can still participate! Write a prayer in the comments below and let a friend or fellow prayer partner know you've commented here. Email them this article by copying and pasting the URL into the email, so they can also add a prayer to the #prayitforward movement.
4. Call Others To Pray With Us
Invite your friends to make their own videos and tag #prayitfoward and #pureflix. To invite them, share this article or send a personal email with the copy below.
This simple act of praying is catching fire. Watch this #prayitforward video by Hayden Loven (who played James Boyum in "Until Forever"):
Thank you for joining us in this powerful campaign. Prayer is the most important conversation of the day - take it to God before you take it to anyone else! Post your videos and invite your friends today to ask the Lord for grace and healing across the globe.
Who Do You Know?
Let's make a difference together. If video isn't your thing, would you share this with someone who might just do it? Why not share this with your Bible study friends, Minister, or other Christian group members would do a video. How about asking a church leader or fellow parishioner to do this? Ask a colleague or group of friends?
It takes courage, but that's what we are given so we may help others. We know you're already praying. This is an opportunity to take that to the next level. Think of what works for you and how you can #PrayItForward. Facebook is where the event is happening. Feel free to post on YouTube, Twitter or any websites you feel will help grow our collective voices in prayer. Let us know what you share by including these hashtags in the post: #PrayItForward #PureFlix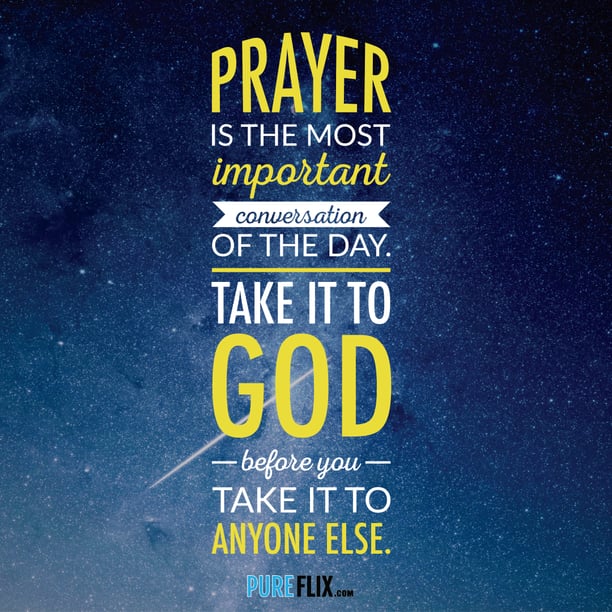 What Else Can You Do?
Here is a sample email you can use to invite people to #PrayItForward. Email this to at least one Christian influencer or praying person you know:
Please join me in the #PrayItForward video campaign that started May 5th. The movement is inspired by the true story of a young Christian man, Michael Boyum, who was diagnosed with a rare form of Leukemia in his early 20's. Though we lost Michael, his faith carried him and his family through this crisis and left a legacy that led to the Pure Flix exclusive film, "Until Forever."

You are invited to record a short prayer video for cancer patients, survivors and their families or someone near and dear to you. Upload it to your Facebook page and be sure to include the hashtags #PrayItForward and #PureFlix. Your generous words will be shared with the community on the PureFlix.com Facebook page.

To join the movement, learn more here: http://insider.pureflix.com/prayitforward

Thank you for your consideration and prayers. May God Bless You.