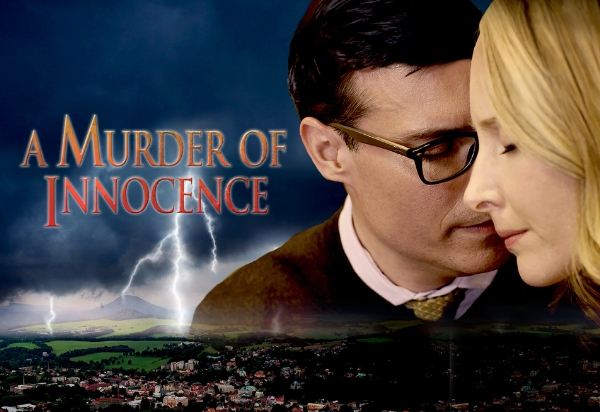 A young pastor and his wife find their lives turned upside down after they discover the bodies of two parishioners who were brutally murdered. They attempt to pick up the pieces while their community mourns, searches for the killer and attempts to heal.
This is the plot of "A Murder of Innocence." The film, which is based on a true story surrounding Pastor Albert Anderson and his wife, Aimee, is now streaming on PureFlix.com.
GET INSPIRATION: Stream Powerful Movies and TV Shows Right Now on PureFlix.com
It's a riveting and trying tale that shows how the murders tested the couple's faith. And whether or not you watch the film, these valuable lessons are worthy of your consideration:
Prayer Matters
When life seems scary or uncertain, prayer is powerful. This is a theme we see in "A Murder of Innocence" when Aimee Anderson is worried about her friends and can't reach them.
"Something doesn't feel right. Can we pray?" she tells her husband, before the two discover the unthinkable. At another point, one of their daughters prays for their father's safety, saying, "Dear God, please bring dad home safe and help us so we will all be able to go to sleep."
In the end, prayer matters and holds the power to sustain us — even when the circumstances we face are unpredictable or dire.
READ ALSO: 7 Powerful Prayers for God's Protection and Safekeeping
God Is Always With You
Life can sometimes be terrifying and painful, but no matter what happens: God is with us. We can turn to Him for help. When Aimee is seen struggling with the murders the couple discovered, Albert offers her kind and essential words.
"You have nothing to fear," he said. "God is with you."
This is a powerful lesson in our own lives as well.
Scripture Can Empower Us
Albert attempts to inspire by reciting an important verse: Psalm 46:1-3. That scripture reads, "God is our place of safety. He gives us strength. He's always there to help us in times of trouble. The Earth may fall apart, the mountains may fall into the middle of the sea, but we will not be afraid."
READ ALSO: 50 Bible Scriptures About Faith, Hope and Encouragement
These important Bible verses give us a great deal to think about in our own lives. When pain and suffering hits, we can turn to scripture to be empowered.
Trust Matters in Times of Trouble
Trusting God can be a challenge, especially when life gets complicated. But Albert reminds Aimee in the midst of their pain that it's essential to trust the Lord.
"Sweetheart, we have to trust Him," he said. "We don't hold all the pieces and we probably never will."
Ask God for Wisdom
Another important theme we can take from "A Murder for Innocence" is that we can always go to God for wisdom. In fact, considering that He's the source of wisdom, this is something we should be pursuing each and every day.
"I need your wisdom," Albert prayed. "I need the right words to say, Lord, to comfort my family."
READ ALSO: 6 Powerful Bits of Life-Changing Wisdom from the Apostles
"A Murder of Innocence" is filled with plenty of additional biblical lessons worth considering. Head on over to PureFlix.com to stream the film today.
You can watch "A Murder of Innocence" as well as thousands of additional movies and TV right now with a free, 30-day trial.