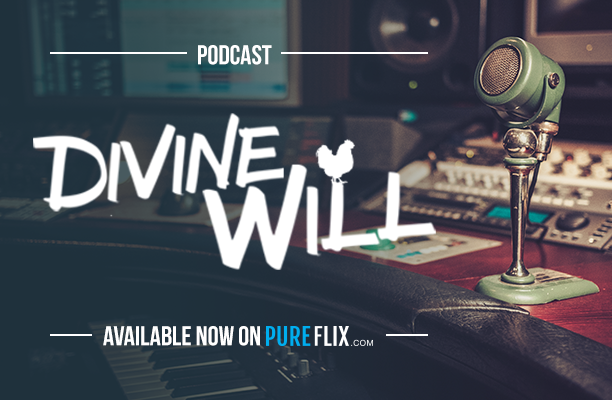 In an exclusive behind-the-scenes roundtable interview with Pure Flix Insider, the cast and producers of the new musical drama "Divine Will" shared stories from on set. In this special podcast interview, you'll hear:
Creator and producer Ken Jones share his story and the inspiration behind creating "Divine Will"
About the real "play town" of Punkyville, Kentucky and how God's provision led them to it
On-set stories like shooting during the middle of a cattle stampede
Actors share their testimonies
Co-star Brent Reed share about how God's grace covers our quirkiness
...and so much more!
Read Also: How Music Affects Our Brains (And Our Hearts!)
We hope you enjoy this special podcast for Pure Flix Insider. You can check out Lee Roessler's new album on his website, and hear Brent Reed's music, including a free downloadable worship album, here.
You can watch "Divine Will" on PureFlix.com right now, free with your one-month Pure Flix trial subscription. Be sure to share how this family movie impacts you on our Facebook page, and check out hundreds of other inspiring titles on PureFlix.com.