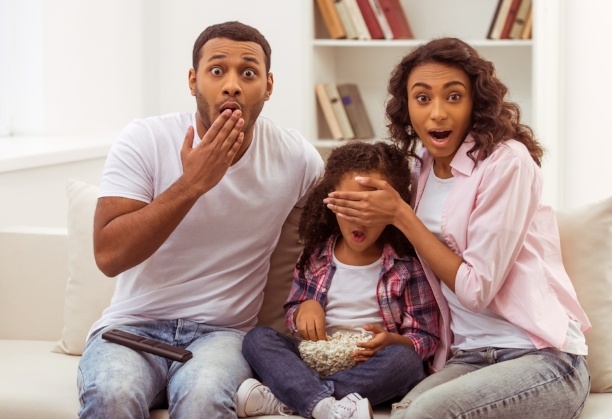 Ed Sullivan, Andy Griffith, Happy Days: names that belong in a museum. Long gone are the days when the whole family could switch on the television set for an evening together. TV of the 21st century makes movie night a risky, anxiety-causing activity, where cupped hands are ready to cover tiny eyes and ears.
While rating systems such as the MPAA (Motion Picture Association of America) and the TV Parental Guidelines exist, they have proven to fall short of parents expectations. According to a 2016 study by the Parents Television Council, "the amount and intensity of adult content on TV-PG shows is increasing, yet the TV-PG rating does not reflect these changes. Consequently, children are exposed to more adult content, even when parents choose TV-PG rated programs."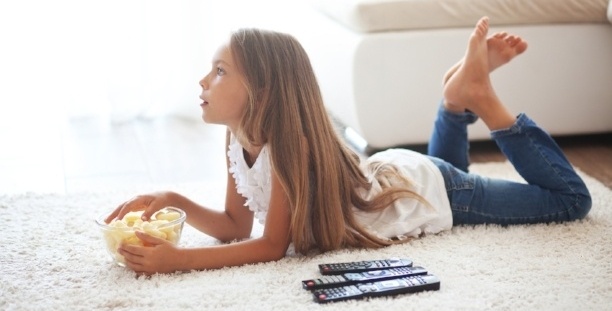 A PG-rating does not keep children from adult content.
The study continues to break down the overall increase in TV's explicit content between 2011 and 2014, stating that weapon-related violence has increased 17% per hour of programming and nudity has increased an alarming 93%. Over the last 20 years, regularly scheduled programs with a G rating have gone from 27 hours in a two week time span to absolutely zero hours. Along the same vein, prime time PG-rated shows have suffered a 38% decrease.
Read More: Allowing Jesus to Take the Remote
The worst rating for television shows is "TV-MA", and right above it is "TV-14." Under this rating system, every single program on television is appropriate for a 14-year-old. That's a bold assumption that has actually proven to be unhealthy for teens. The Center on Media and Child Health at the Boston Children's hospital says that "exposure to developmentally inappropriate sexual content may contribute to difficulties forming healthy romantic relationships, increased risk of teen pregnancy, poor body image and contracting a sexually transmitted infection or disease."
In 2000, the Federal Communications Commission tried to give parents a break, requiring all TV's to have V-chip technology, which blocks television programs with mature ratings. The trouble is that there are so few G-rated shows and the explicit content that is allowed on PG-shows is hardly appropriate, leaving parents stuck once again.
Is there a way to keep your eyes and ears free without throwing the out the whole TV set? We all know that is hard enough to live a good, moral life without television glamorizing the bad.
Read More: Top 10 Christian Movies for Your Family
There are some resources out there that filter one step further than TV ratings and V-chips. Websites like screenit.com and kidsinmind.com inform parents of a movie's explicit content, so they can decide if it's appropriate. However, in doing so, they also give away most or all of they story. Plus, who feels like weeding out explicit content every time your kid asks to watch something.
For thousands of Christian and family-friendly movies free of sex, nudity, violence, and profanity check out PureFlix.com. Pure Flix is a streaming service for movies and TV shows with quality entertainment value and quality content. Titles include box office films such as "Woodlawn", as well as a scores of new and older content. To find out more about Pure Flix, or for a free trial,
. Start enjoying television full of content and free of worries.