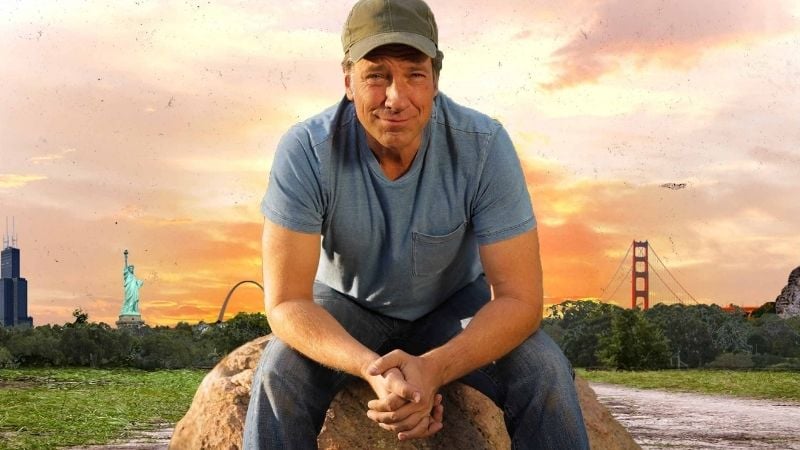 Mike Rowe, host of "Somebody's Gotta Do It," is known as a famed spokesman, narrator and TV personality, and in a recent interview with Pure Flix, he shared some fascinating details about his upbringing.
READ ALSO: HOW DID MIKE ROWE BECOME A TV ICON? HE EXPLAINS HOW HIS PAST HAS SHAPED HIS FASCINATING CAREER
Among them: Rowe's grandfather, a skilled tradesman, helped build the church he grew up attending.
For Rowe — whose show "Somebody's Gotta Do It" is now streaming on Pure Flix — the local church was very much a part of the fabric of his younger years.
"Faith and church for me growing up wasn't an event — it wasn't a thing that was introduced to me," he said. "It was a thing that was just there. It was there like the stable had always been there ... there were Lenten dinners on Wednesday nights. I was in the Boy Scouts [at the church]. For me, church and the faith that came with it were as much a part of the community as anything else."
WATCH: STREAM 'SOMEBODY'S GOTTA DO IT' RIGHT NOW ON PURE FLIX
Rowe also spoke about the more general faith he had in knowing that his parents would always be there and that he could count on his family. The TV host gave viewers an inside look at his life and upbringing.
Watch Rowe in action on "Somebody's Gotta Do It." Not a member? No problem! Grab a free trial to stream thousands of faith and family-friendly movies, TV shows and original series.
And watch him discuss his upbringing and his fascinating career: