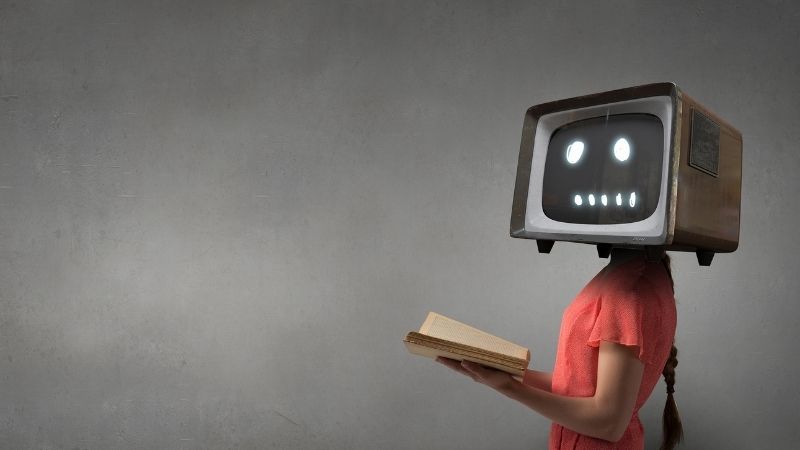 How do you decompress after a long stressful week? I love a good movie night as a chance to unwind and let the world fall off my shoulders for just a few moments. But are we getting more than we asked for when we just flip on any streaming service and start watching?
Unfortunately, what's popular on most streaming platforms or even network TV is typically not edifying or God-honoring. But what if there was a way to renew your mind while you watch TV or stream online? What if you could grow stronger in God by choosing wholesome movies that complement your Christian lifestyle? Even in today's digital age, it's possible to establish healthy habits that honor God in your media consumption.
DOWNLOAD FOR FREE: THE PURE FLIX POPULAR CHRISTIAN MOVIE GUIDE
Renew Your Mind With Christian Movies and TV
Does It Matter What Media I Watch?
Even the Bible calls us to pay attention to the relationship we have with the world around us:
"Do not conform to the pattern of this world, but be transformed by the renewing of your mind..." – Romans 12:2a (NIV)
That new TV series that's trending or the movie that's blowing up on social media often leads us away from a Christian lifestyle that honors God. But what does it mean to renew your mind?
If you immediately think about reading the Bible, you're right. Spending time in God's word is the best way to have our minds washed and renewed. But when your recliner is calling you, I have good news. You can also renew your mind and be transformed with a wholesome movie or television series that promotes Christian values.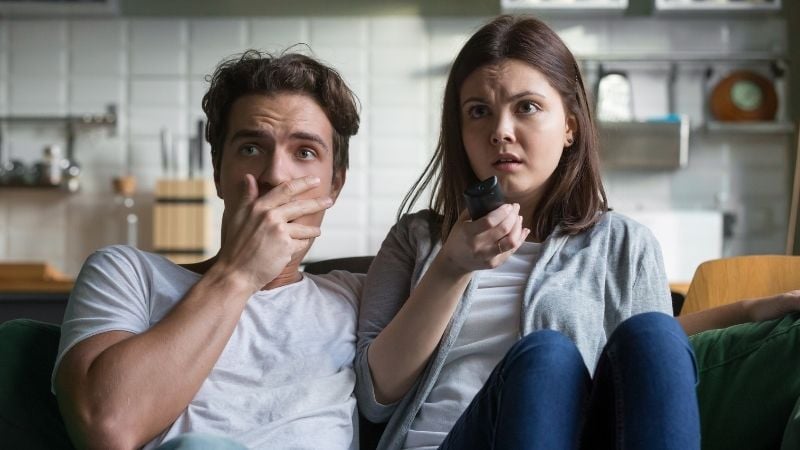 Are You Feeling Guilty About Your Media Choices?
It's challenging enough to maintain your faith in today's digital age without the stumbling blocks of graphic sex and violence found in the most popular Hollywood movies. If you're feeling guilty about your media consumption, maybe it's not how much, but rather what kind of films and TV you're watching that's making you feel unsettled.
READ ALSO: HERE'S 10 CHRISTIAN MOVIES THAT WILL RENEW YOUR FAITH
The best Christian movies can uplift your spirit as you watch others live out their faith in difficult situations. They can help you discover godly solutions for the challenges you're facing in your own life. TV shows centered around Bible themes and stories can help you develop a deeper relationship with God.
The Added Benefit of Healthy Viewing Habits
Plus, there's an added benefit to making wise choices with your media consumption. Let's look at the second half of Romans 12:2:
"...Then, you will be able to test and approve what God's will is – his good, pleasing and perfect will."
If you've ever wondered what God's will for your life is, developing healthy viewing habits to avoid conforming to the world's ways is important. Choosing media that honors God will help you discover His "good, pleasing and perfect will."
It's worth it to choose differently when you need an evening to relax. Finding faith in your entertainment can renew your mind and help you find your way to God's very best for your life.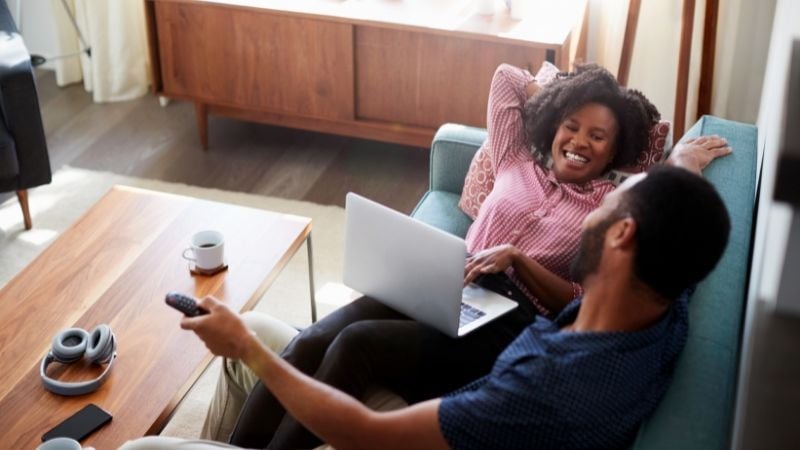 You Have Options in the Digital Age
The digital age has created a huge variety of media options. As you seek out better media choices, Pure Flix can help with quality entertainment that is faith and family-friendly. Visit the "faith" section on Pure Flix and you'll discover a variety of movies and television that can renew your mind and transform your spirit.
READ ALSO: 10 WAYS TO PUT GOD FIRST IN THE MODERN WORLD
Are you interested in end-times theology or prophecy? You can watch an entertaining movie like "In The Blink of an Eye" or go straight to the Bible with teachings from Ken Ham, Billy Graham and other Bible scholars and preachers.
If you need a little romance, scan the relationships or character-building section. Your heart will be warmed by the charm of an old-fashioned romance and two people putting God first in their relationship.
Into DIY? Check out the home makeover show "Rebuild and Restore." From missionary stories to animated Bible stories, television series covering church history, prayer, spiritual warfare and more, Pure Flix offers wholesome viewing that provides a framework of life you can emulate and learn from.
Here's the takeaway: You don't have to feel guilty about your entertainment if you make smart media choices that honor God. Download the Pure Flix Popular Christian Movie for free and become a Pure Flix member today for quality entertainment you can feel good about in today's digital age.