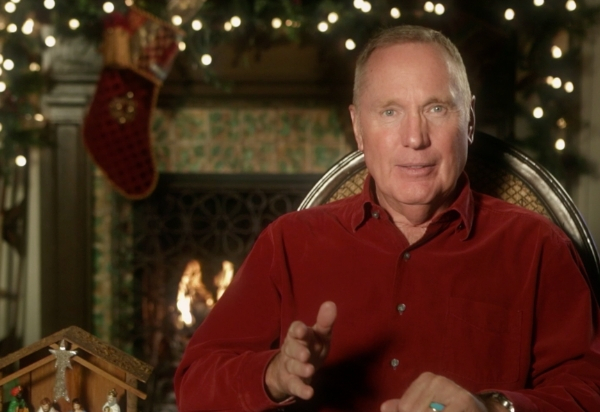 Bestselling author and well-known pastor Max Lucado has some powerful Christmas lessons for us to consider — important truths that help us focus on the real meaning of the season.
Lucado's series "Because of Bethlehem" is a powerful, four-part, video-based study in which Lucado explores how God, who made everything, made himself nothing to come into our world and transform our hearts and minds.
STREAM CLEAN: Become a PureFlix.com Member and Watch Thousands of Faith and Family-Friendly Movies and TV Shows
It's a powerful reminder of what Christmas is truly all about. So, let's dive into just four of the powerful quotes and lessons within the series, which you can stream right now on PureFlix.com:
Christmas Can Be Chaotic
"Christmas can require more from us than we have time or energy to handle." - Max Lucado
Lucado reminds us in "Because of Bethlehem" that Christmas isn't just about presents and fanfare. And he also details something many of us know all-too-well: The chaos of the season can sometimes overcome its true meaning.
For many, Christmas is a time of joy; for others it's a time of pain. But in the end, we must remember the holiday's true importance — Christ's emergence in our world.
"He took on your face in the hope that you would see His," Lucado proclaimed.
Watch episode one of "Because of Bethlehem" titled, "God Has a Face."
It's Never Too Late to Embrace Jesus
"Even if you've turned Him away before, you can still don the robe of grace, soar on the wings of faith and take your place in the heavenly chorus and sing, 'Glory to God in the highest.'" - Max Lucado
Lucado reminds us in "Because of Bethlehem" that it's never too late to turn to God. No matter our mistakes or errors, we can embrace Christ and allow him to change our hearts.
In fact, that's what the Christmas story is really all about!
"That knock on the door of your heart — that's Jesus," Lucado proclaims.
Watch episode two or "Because of Bethlehem," titled, "Worship Works Wonders."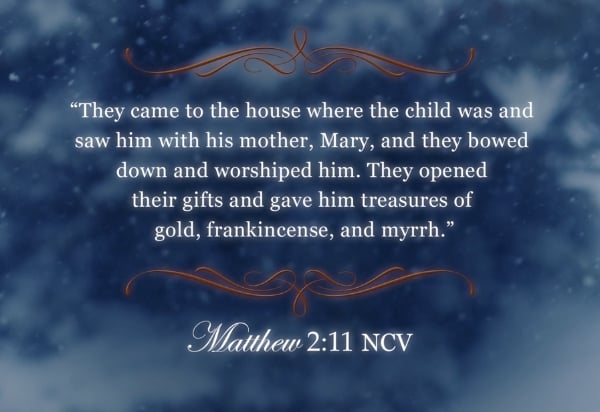 God Guides the Wise
"We're all travelers in need of direction. God gives it. And the story of the wise men shows us how God used the natural world to get their attention ... God uses the natural world to get our attention as well." - Max Lucado
Evidence of God is all around us. Lucado reminds us of an important part of the story surrounding Jesus' birth: how God used a star to guide the wise men.
Just the same, we can see God's beauty and existence all around us when we stop and look at his design. It's pretty phenomenal!
Watch episode three of "Because of Bethlehem," titled, "God Guides the Wise."
God Will Protect and Guide Us
"He sends his angels to protect us and his word is a star to guide us. Then he surrounds us with his grace. We become the distribution point of God's gifts. He wants no one to leave our presence empty handed. ... he uses us to make his presence known to the world." - Max Lucado
Lucado reminds us that God will protect and guide us — and that he will offer us his grace and peace. But the preacher and author also drives home an important note: people see God's love through us.
As Christians, we help make God's presence known to the world. When Jesus told us to love God and love others, this reality became plain to see.
Watch episode four of "Because of Bethlehem," titled, "Every Heart a Manger."
We hope these quotes inspired you! Head on over to PureFlix.com to watch "Because of Bethlehem." You can also stream thousands of your favorite Christmas movies right now! Merry Christmas!