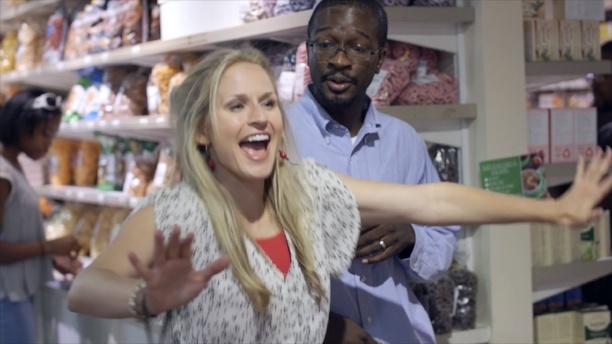 Last week Pure Flix released the Christian comedy, "Love Different." This award winning family movie tells the story of Lindsay Walker (Jenn Gotzon), a Caucasian woman who grew up in a small, all Caucasian town in Iowa. When she lands a job at an African-American consulting firm, she finds herself in complete culture shock. Her new African-American co-worker, Neque Campbell (Anthony Hackett), is given the task of teaching Lindsay all about black culture. The trouble is Neque has only 48 hours to teach Lindsay everything she needs to know before her first big meeting at the new company.
Comedy as A Vehicle to Tackle Important Issues
"Love Different" was written and directed by Anthony Hackett, founder and president of SONset Friday Entertainment. A hilarious actor, Hackett also stars in "Love Different" as Neque. Last year, Hackett sat down with Christian Cinema and shared how he originally came up with the idea of the movie after he experienced feeling ostracized for worshipping in a different way than others at his church.
"If you have a different gift or talent, the church doesn't always accept it," said Hackett. "The film is about understanding that the church is made up of different kinds of people… When I say different, I'm not talking about people who are living a life that is sinful and they're okay with it, but

when you're different by how you serve God, or worship God, or praise God, that's okay."
Hackett's passion of accepting different ways of praising and serving the Lord is portrayed in the film; his character actually stops attending church after his pastor asks him to not rap praise songs. While acceptance within the church is a big theme in the film, the "Love Different" also addresses racial tension. Hackett felt that comedy was the best way to approach such a tense topic.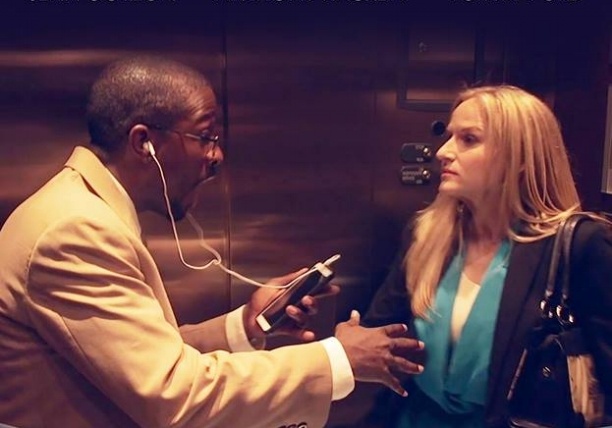 "Comedy is the safeguard of being able to address race especially in a time when it is becoming sensitive again." Hackett told Christian Cinema. "As of the last year or two, with things like Freddie Gray in Baltimore and Trayvon Martin, these issues are even more important."
The Different Ways to Love Different
Among other themes, "Love Different" addresses marriage problems, child-rearing challenges, and even the embarrassment of being on welfare. Woven into each problem is the solution that we must love differently. Even when we feel like we're giving it all we've got, we must stop and ask if we're loving in the right ways. Or, like the film suggests, do we need to love differently?
With its engaging script, "Love Different" challenges the perception that a comedy not need not have any depth. While this movie will certainly make you laugh, it will also inspire you to look at the ways you love others and ask yourself how you too can love them better.
"Love Different" is now streaming at PureFlix.com. You can watch "Love Different" plus thousands of other family movies and TV shows for free when you sign-up for a free month trial at PureFlix.com.
Watch the trailer to "Love Different:"
Read Also: 5 Romantic Comedies for Date Night