The producers of "The Dating Project" aren't shy about their hopes for the upcoming documentary. Both Megan Harrington and Catherine Sample are hoping "...that it creates a movement."
The film, screening nationwide on Tuesday, April 17, was inspired by a party Harrington and Sample had attended together. Sample recalls:
There were over a dozen single women there in their 20s and 30s and it wasn't until later on that we realized that every woman at the party was single… and it was a good bet to say that all of them wanted to be in a relationship. So we decided that we wanted to do a documentary about dating culture and really delve into the collapse of courtship and the effects of hookup culture and just all the different trends creating this dating deficit
But "dating culture" is a vast topic with countless angles and issues. Sample told Pure Flix Insider that it wasn't until they began that the true thesis of the documentary became clear — and that was only after much of their work ended up on the cutting room floor. She said, "We ended up realizing that it really was as basic as asking the question, 'What is dating?'"
Sample explained, "Our director asked people on the street, 'What is dating?,' and we literally filmed hundreds of different people across the country — all different states, all different ages, all different backgrounds and we could never get a solid answer... So that really laid the groundwork for the thesis, which is that there was no social script for dating in our culture."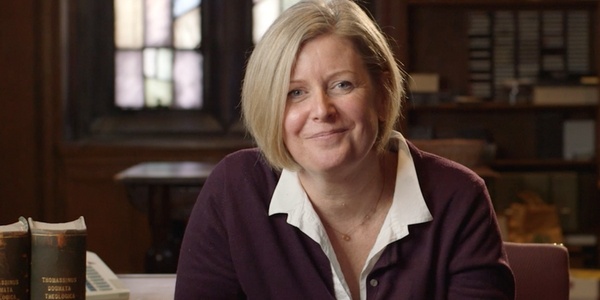 But the main idea was only the beginning. They connected with Boston College Philosophy Professor Kerry Cronin, who had begun challenging her students to ask one another out on "traditional dates." Then, through casting calls and God's grace, they gathered "the dateables" — Five single adults willing to let a camera crew into their lives while they navigated dating culture.
Read More: Is it Love or Infatuation?
Harrington said: "I think dating is probably one of the most talked-about (yet not talked about) subjects. Once you start asking people the question, you start to realize people have opinions and thoughts and feelings on this stuff."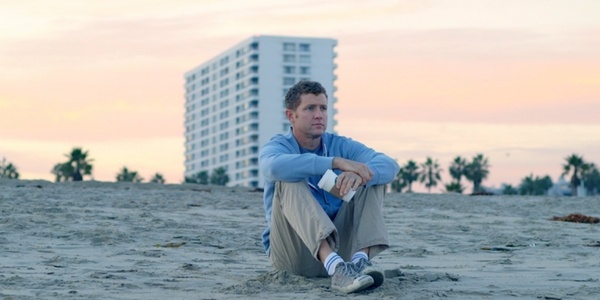 One of those singles was Chris Meehan, who told Pure Flix Insider, "To tell you the truth, I thought, 'Wow, this would be a great way to meet women.' So you're going to do a movie and I'm going to be the single guy? ...But I ended up watching the film and I could see where I was and where I ended up. As I reflect on it, it became more of a spiritual path."
He continued, "I discovered that dating and relationships have been separated…We get stuck at the dating phase because the technology and the variety and the chaos can really keep us there."
So does the "old fashioned" dating methodology presented in the film actually work? If the experiences of those who made the documentary are any indication, yes!
Meehan is now in a relationship with a woman he met at his church, and now shares with others what he's learned. He said,
Love is a decision, it's an act of will. - Chris Meehan
"There's an intention, and then an action, which implies a choice. I think romantic love has been amplified so high that it has drowned out the full song of what love in a relationship really is."
Read Also: 25 Relationship Signs He is the One
Sample met her husband during the course of filming "The Dating Project." She told Pure Flix Insider:
We interviewed author Lori Gottlieb. She made the point that we do so much intentionally in our lives. When it comes to education, when it comes to jobs. She used the example that if you were looking for a job you wouldn't go into the lobby of a large office and sit there and just say, 'Okay, I know H.R. is going to come down and hire me.' And so she was likening that to how we can't have that attitude when it comes to meeting people that we'd like to be in a relationship with. And so I decided I'm just going to be a little bit more intentional about this.
So that is my story and it was crazy too because my [future] husband and I just ended up talking about everything under the sun that had to do with dating and relationships while we were dating and it was so enriching to our lives as a couple at that time and it's continued to this day.
To hear about just what exactly a "traditional date" is, and why it works, check out The Dating Project at a theater near you on Tuesday, April 17.