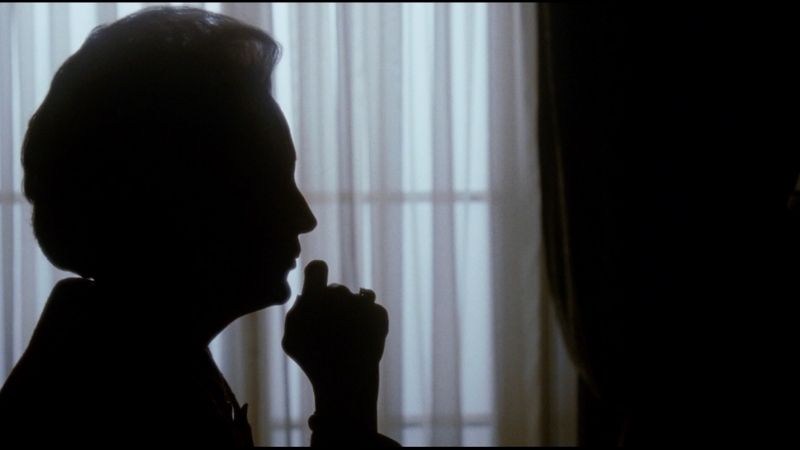 Margaret Thatcher was Europe's first-ever female prime minister, serving in her British role from 1979 until 1990. She was known for being tough, standing by her convictions — and making history.
READ ALSO: HERE'S 10 CHRISTIAN MOVIES THAT WILL RENEW YOUR FAITH
A member of the British Conservative Party who broke through barriers, Thatcher's story is told in the "Iron Lady" movie (now streaming on Pure Flix) and has been told in countless books and media stories. But one detail that some might not realize is that Thatcher was also a woman of "profound faith."
Who Was Margaret Thatcher?
Thatcher, who lived from 1925-2013, wasn't only known for her political power and her standing as the first female prime minister in Europe. She was also England's longest continually ruling prime minister since 1827, according to Encyclopedia Britannica.
Thatcher — as can be seen in the "Iron Lady" movie — was a force to be reckoned with, particularly when it came to her political prowess. History has more about Thatcher's political worldview:
Thatcher advocated greater independence of the individual from the state; an end to allegedly excessive government interference in the economy, including privatization of state-owned enterprises and the sale of public housing to tenants; reductions in expenditures on social services such as health care, education, and housing; limitations on the printing of money in accord with the economic doctrine of monetarism; and legal restrictions on trade unions.
One of the nicknames Thatcher was given was the "Iron Lady." Some might wonder what this means and what the history is, especially considering that the "Iron Lady" movie title embraces this moniker in telling Thatcher's story.
READ ALSO: THE INCREDIBLE HISTORY OF PRAYER AND ITS ROLE IN AMERICA'S FOUNDING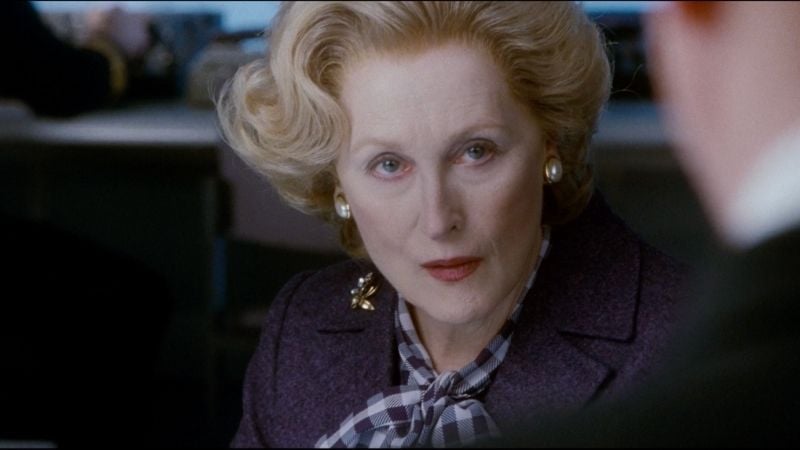 Why Was Thatcher Called 'Iron Lady?'
So, why was Thatcher called the "Iron Lady?" The name actually originated in the Soviet Union. Media there reacted to a tough speech she delivered in 1976. The seemingly frigid nickname, though, backfired, as The New York Times noted that Thatcher was actually quite proud of the title.
The Washington Post is among the outlets that have gone much deeper on the history behind the nickname. The Post explained some of that history in a 2013 piece on the matter:
Krasnaya Zvezda, known as a mouthpiece for the Soviet army, was responding to a speech in which Thatcher had accused Moscow of seeking world domination. It was a pointed but not especially novel charge, and the paper responded with in-kind boilerplate. But it also, as propaganda outlets are known to do, supplemented fact with a bit of what appears to have been lazy fiction. And that is where it changed history.

Robert Evans, then the Reuters bureau chief in Moscow, found a copy of the paper while trudging through the "quiet but miserably slushy" downtown. He saw the article lambasting Thatcher and, for want of anything more interesting to cover about that day, decided to write it up. The original Russian item carried the headline "Zheleznaya Dama Ugrozhayet," which Evans translated as "Iron Lady Wields Threats."
The name, which was likely meant to be an insult, ended up sticking — and this all unfolded three years before Thatcher became prime minister. She openly and publicly addressed and embraced the title.
"I stand before you tonight in my Red Star evening gown, my face softly made up and my fair hair gently waved, the Iron Lady of the Western world," she said when the "Iron Lady" moniker first started circulating. "Yes, I am an iron lady."
READ ALSO: 15 CHRISTIAN RELIGIOUS DOCUMENTARIES YOU SHOULD WATCH NOW
Thatcher's Faith
Another element of Thatcher's life was her faith. She was reportedly a lay Methodist preacher in college and had a deep Christian faith. She grew up in church listening to her own father deliver sermons about the importance of hard work, free will and other spiritual elements.
There are numerous stories about Thatcher's faith, but one involves an 8-year-old boy who wrote to her about Jesus and whether she had ever made any mistakes. Here's what she reportedly wrote back to the boy, according to Premier Christianity:
"However good we try to be, we can never be as kind, gentle and wise as Jesus...There will be times when we say or do something we wish we hadn't done and we shall be sorry and try not to do it again! We do our best, but our best is not as good as his daily life.'"
You can read more about her faith here.
'The Iron Lady' Movie
If you want to know more about Thatcher, it's worth streaming the "Iron Lady" movie on Pure Flix. The film, which explores Thatcher's life as she struggles to come to terms with her husband's death and revisits different scenes from her childhood and life.
Considering Thatcher's fascinating life, this film is worth exploring!
'Iron Lady' Cast
Now that we've explored a little bit about Thatcher, you might be wondering who plays the late prime minister in "The Iron Lady." As it turns out, Thatcher herself is played by Meryl Streep.
Others in "The Iron Lady" cast include Jim Broadbent, Richard E. Grant and Susan Brown, among others. Want to see the film? Head over to Pure Flix right now! No membership? No problem! You can get a free trial to stream this powerful movie today!
OTHER MUST-READ STORIES: