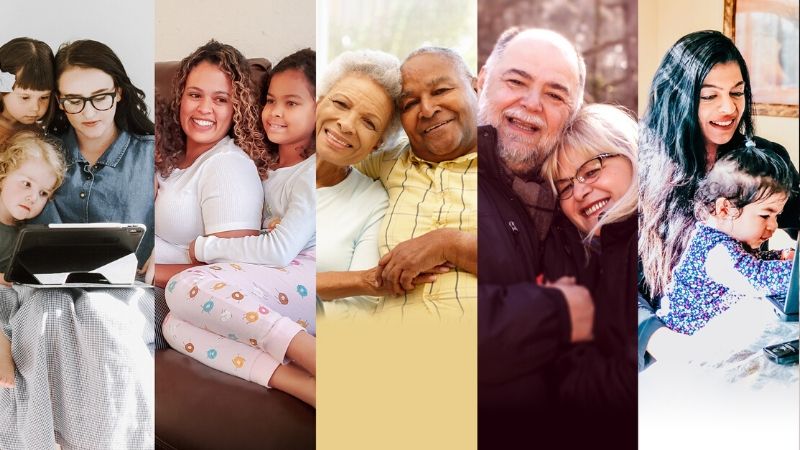 The COVID-19 crisis has sparked a plethora of cultural changes. And as we continue to grapple with the virus' fallout, #GivingTuesdayNow is upon us — a day when people across the globe are encouraged to support nonprofit organizations and charities of their choosing.
And at Pure Flix, we want to thank you for making a difference by helping us provide feel-good, faith-based entertainment to those most impacted by the COVID-19 health crisis.
READ ALSO: 3 WAYS YOU CAN SUPPORT PUREFLIX AND OUR MISSION
On this #GivingTuesdayNow, we want you to know that your support of our streaming platform helps provide uplifting and faith-forward entertainment to families across the U.S. and Canada.
Here's a message from Pure Flix CEO Michael Scott:
Your gift to Pure Flix allows us to provide God-honoring entertainment that strengthens the faith and values at a time when so many need it the most. Right now, with every $40 donation given to Pure Flix we will provide an individual or family in need with a year's membership to Pure Flix.

We are partnering with several organizations and ministries to help us identify individuals or families who are elderly, sick, or unemployed. Those most in need of the life-giving messages at the core of our TV shows, movies and original programs should be able to turn to Pure Flix right now. You are allowing us to make this impact.
SUBSCRIBE: Listen to 'The Pure Flix Podcast' Today

So far, because of the generosity of people like you, more than 31,834 families and friends will have the gift of Pure Flix. Thank you for all you are making possible through your support.
Please consider giving to Pure Flix on this #GivingTuesday so that we can continue to bring faith and family-friendly entertainment to the individuals and families who need it most. Help us meet our goal of more than 50,000 families. You can give here.