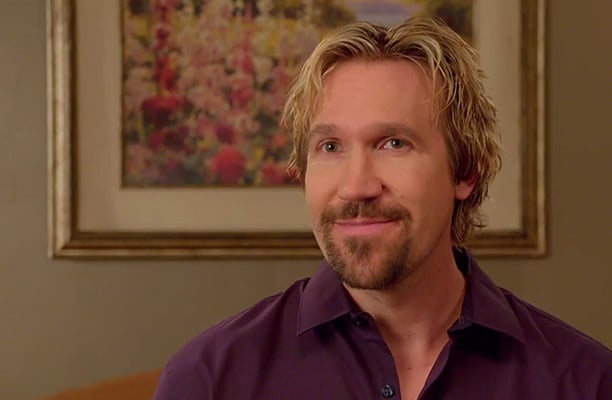 Raised in a small Mennonite farming town in Kansas, David A.R. White followed God's call to Hollywood at age 19 -- and thank goodness he did. Now the most visible actor and producer in the Christian entertainment industry, White has achieved great success as an evangelical Christian actor, producer, and screenwriter.
Known for his roles as Pastor Dave in "God's Not Dead"; Josh McManus in "Revelation Road 1", "2", & "3"; James in "Brother White", Roy Weichbrodt in the hilarious "Holyman Undercover", and much more, David A.R. White's work both onscreen and off provides entertainment you can feel good watching.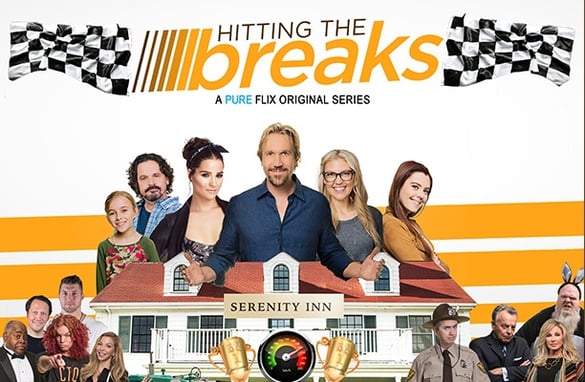 If you love David A.R. White, you'll love "Hitting the Breaks."
In this side-splitting PureFlix.com original series, White plays Randy Wilcox, an ex-racecar driver who moves his wife and daughters from Atlanta to the Colorado mountains. In his family's words, "At least we're not in the middle of nowhere... Oh, that's right. We are." There, he inherits the Serenity Inn -- along with a quirky town full of characters!
Read also: Here's How One Christian Actress is Influencing Hollywood
There's a lot to love about David A.R. White - and "Hitting the Breaks" - but to start, here are the top 4 best things about this PureFlix.com exclusive sitcom: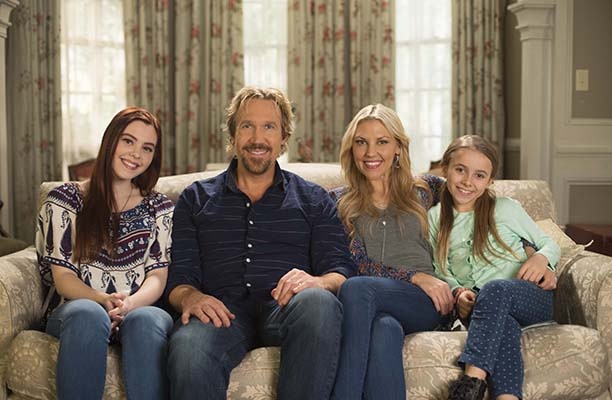 Funny
The laughs just keep coming with this quick-witted sitcom -- especially from the family's spunky younger daughter who had us giggling left and right. What is more enjoyable than sharing laughter with family and friends? Refreshing, clean comedy like "Hitting the Breaks" brings us together in a unique way, uniting us with relaxed laughter instead of dividing us with controversial or offensive humor.
Fast-Paced
The Wilcox family's mountain inn adventure doesn't leave us on the outside of the story. "Hitting the Breaks" takes us a step further and peppers quick character asides throughout every scene. Each snippet of side commentary breaks up the scene in just the right way. The fast, fun pace keeps viewers engaged and delivers an extra dose of humor.
Family Friendly
How many times have you settled into family TV or movie night only to cringe as the language or content of the show throws you a curveball? Suddenly, you're scrambling to change the channel or explain something you hadn't really planned to tackle that night. "Hitting the Breaks" is a family sitcom that lives up to the "family" part. How refreshing to sit back and really relax with the entire family, knowing there are no questionable curveballs headed your way.
Faith Affirming
In true David A.R. White fashion, this sitcom not only embraces the family's faith, it does so in an approachable, real-life way. Randy and his wife (played by White's real-life wife, Andrea Logan White) had us in stitches during their evening prayers in Episode 2! A faith-affirming, feel-good, family sitcom, "Hitting the Breaks" manages to weave the Wilcox family's Christian faith through not just funny, lighthearted scenes, but a deeper, heartwarming storyline as well.
Ready for a refreshing sitcom the whole family can enjoy? Watch "Hitting the Breaks" on Pure Flix now!