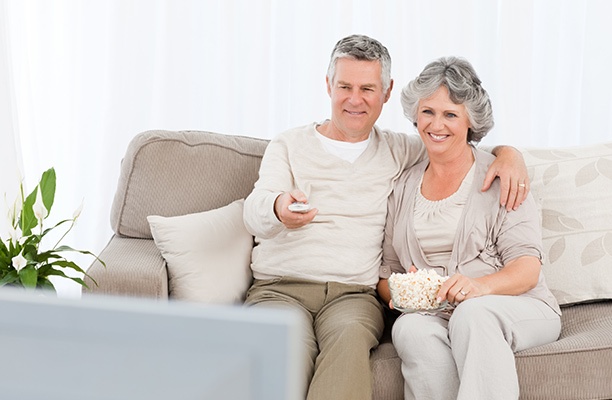 Remember when watching movies involved driving to the video store and wandering through aisle after aisle of titles? Often the most popular ones had already been checked out and you were stuck reading the descriptions of what was left, trying to find something you could enjoy. After you watched the movie, you had to take it back to avoid costly late fees. Thankfully, those days are gone. Now you can enjoy Christian content with just a press (or two) of a button. PureFlix.com makes it easy for users to watch Christian movies and more online from any device.
It's great to be able to watch positive entertainment on your tablet, smartphone or laptop, but for movie night most people want to view movies on a regular TV screen. There are several options for viewing PureFlix.com from your living room, like Roku, Amazon Fire TV Stick and others. Here's how to find your favorites on Apple TV.
What You Need for Setup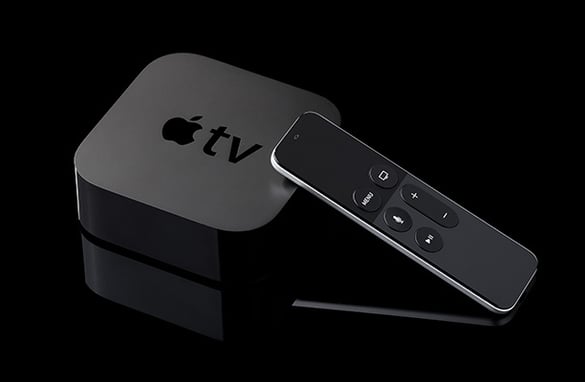 Before you begin setting up your Apple TV, make sure you have the following:
An Apple TV 4K or Apple TV 4th Generation
The Siri remote that came with your device
Personal Internet (public networks won't allow streaming)
A TV with an HDMI input
An HDMI 2.0 or later cable
Setting Up Your Apple TV
Once you gather everything you need, plug your Apple TV into a wall outlet. If you use an Ethernet cable to connect to the Internet, run the cable from your router to the Apple TV. If you plan to connect via Wi-Fi, this setup will come later. Next, use the HDMI cable to connect your Apple TV to your television. If your TV uses a receiver or a switch box for input, plug the HDMI cable into that.
When you turn on your television, you should see the setup screen. If you don't, you might need to check your television and make sure that you've selected the input source connected to the Apple TV.
The remote that came with your Apple TV has a touch surface at the top. Press the surface to connect it to your device. If it doesn't start to connect, press and hold both the menu and volume up button for five seconds and set up should begin.
Once connected, use the touch surface to select your language, country and region. If you haven't connected the Apple TV to the Internet via an Ethernet cable, you will be automatically prompted to select a Wi-Fi network. Swipe the surface to navigate and press to select the correct option. If you get stuck during setup or choose the wrong option, the menu button will give you the option to go back. If you get lost and want to start over, just unplug your Apple TV from your electrical outlet and when you plug it back in, you'll be back at the beginning.
Many users want to transfer information from their iPhone or iPad. Access your files on iTunes and iCloud on your Apple TV by choosing "Set Up with Device."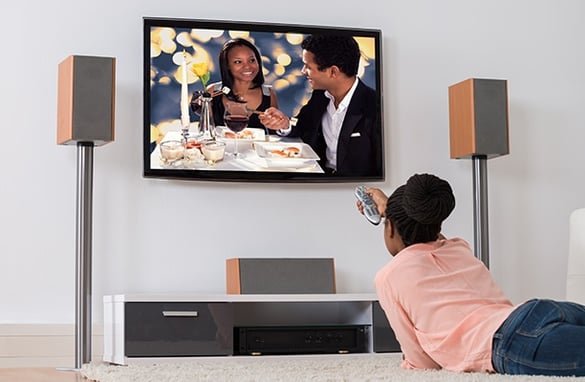 Watch Christian Movies Online
Once you've followed the prompts for screensavers and privacy settings, find the App Store on your television's home screen. You'll have the option to download PureFlix.com and sign up for a free trial or log in to your existing account.
Instead of driving to find entertainment or paying for every movie you watch, choose from thousands of titles that are available for immediate streaming. No matter what device you own, all you need is your popcorn once you sign up to watch the best in wholesome entertainment today.