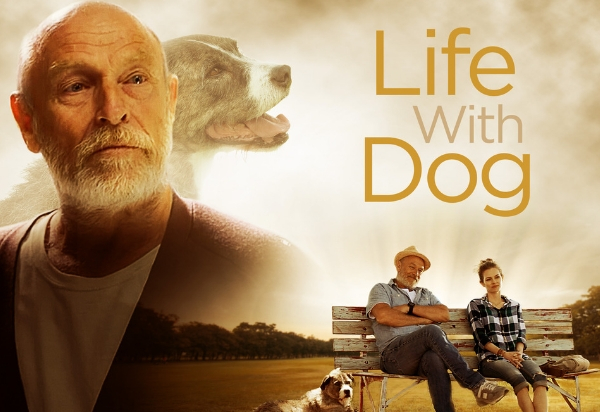 Veteran actor Corbin Bernsen has been on a faith journey in recent years — one that began after his father died. It was an event that left Bernsen questioning what comes after death, and before long the actor was diving deep into stories of finding faith.
"My father passed away back then and I was sitting with a bag of ashes," he told TheBlaze in 2015. "And I'm just thinking, you know, I think I'm 55, or at this point 54, and I'm thinking, 'Here's my dad's ashes. Is that it?'"
Bernsen's faith journey and his years as a veteran entertainer led him to direct, write and star in "Life With Dog," a new film now exclusively streaming on PureFlix.com.
WATCH: Stream Corbin Bernsen's 'Life With Dog' Right Now on PureFlix.com
The Powerful Themes in 'Life With Dog'
Bernsen plays Joe Bigler, a man without faith who finds himself grieving after his wife, Alice, dies in a mysterious bike accident. Here's more from the synopsis:
The circumstances of Alice's accident leave more questions than answers and Joe is left in a dark abyss of uncertainty. But, one day, a dog comes wandering into his garden and won't leave despite Joe's many attempts to be rid of him. Without even letting out one bark, the dog offers a deep love and comfort that Joe hasn't experienced. With that love comes a discovery of faith that helps him not only start down the road to recovery, but also the unsolved mystery surrounding his wife's accident and an ability to grieve her passing.
Bernsen, who is a Christian, has shared his love for storytelling before, taking his talents into the faith realm to help people tap into essential life themes. Considering the universal themes in "Life With Dog," the heartwarming film is sure to inspire audiences.
In the past, Bernsen has explained that his love for creativity and storytelling extends beyond the "fame and money" that oft-times comes through Hollywood projects.
"Most everything I do on a creative level is beyond the fame and money," he said.
He told The Stream earlier this year that he aims to make a certain type of faith-based film — one that challenges the heart and soul.
"With God as my witness, I try to create films that are about the discovery and turmoil of life and faith," he said.
READ ALSO: Who Created God? Author Responds to Atheists' Burning Question
Bernsen has said that he believes it's essential to truly explore the ups and downs that come with people's unique faith journeys.
"I think it is extremely important that we grieve to the depths of the darkness that it takes to hit bedrock, and then, with our faith, work our way back to the light, His light," he told The Christian Post. "In reverse, just because we are in the depths of our despair, the darkest moments of our life, it doesn't mean that His light isn't there for us. It is. But it takes 'faith' to recognize this."
Diving Deeper on Bernsen's Faith
Bernsen has found himself on a fascinating faith journey over the past decade, noting that his faith has been "reborn and reconstructed." Filmmaking, in fact, has helped him to rediscover his faith — especially after his dad's 2008 death.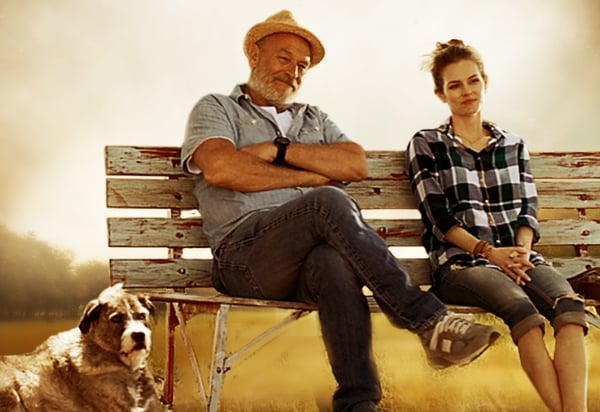 "Not that I had never acknowledged God, as I grew up in a household of faith," he told The Stream. "But if you don't go to the gym often enough, the muscles deflate — which is what had happened. Then with that film, we picked up where we left off."
Bernsen has also made some fascinating comments about faith and what happens when someone walks away from God.
READ ALSO: 20 Bible Verses About Strength: God's Word on Faith in Hard Times
"When you walk away from God and you walk away from Christ, you're basically uprooting the very foundations of being," he told CBN News. "So I don't think there is an easy way to do that."
He continued, "So I'd imagine for somebody who falls out of love with God, has dedicated their life to God in the service of God in Christ, and to walk away from that must be the most frightening... I can't imagine anything more frightening."
Stream "Life With Dog" right now on PureFlix.com. You can access this powerful film as well as thousands of inspirational and faith and family-friendly TV shows, documentaries and original shows during your free trial.