Pure Flix Insider recently got a comment from a teen asking, "What movies do you recommend for me?" Great question! While most movies on Pure Flix are great for the whole family, there are quite a few that we feel teens will especially enjoy.
So for parents of teens who are seeking movies that do more than just entertain, but actually inspire faith, make one think a little, and maybe even spur on insightful conversations, here's what Pure Flix has for you.
Don't have Pure Flix yet? Sign-up for a free trial today, and get access to these films plus thousands of other originals family movies, documentaries, and TV shows. In an age where good media is hard to find, you've got nothing to lose.
1. Woodlawn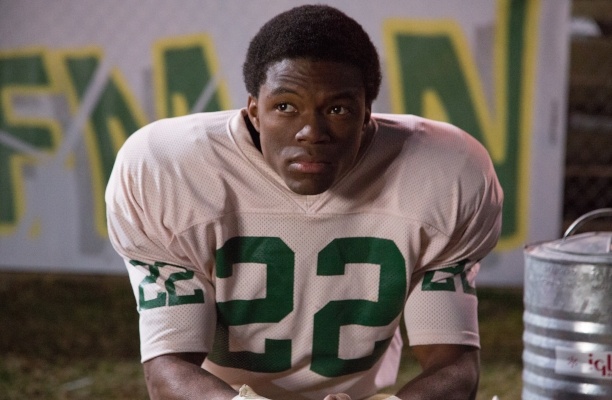 Following government-mandated desegregation in 1973, Tony Nathan joins fellow African-American students at Woodlawn High School in Birmingham, Ala. As violence and anger erupt, football coach Tandy Gerelds allows an outsider to speak to his players. His message of hope and love leads to a spiritual awakening that inspires Nathan, his teammates, and the whole community to overcome the hate.
2. The Perfect Wave
Based on a true story, Ian and his best friend travel through Australia, Southeast Asia, and Africa, to surf incredible breaks. Soon Ian meets Annabel, a striking and kindred soul. But when he is fatally stung by a jellyfish, Ian goes to heaven and is given the choice to stay in true paradise or return to tell the world his story.
3. October Baby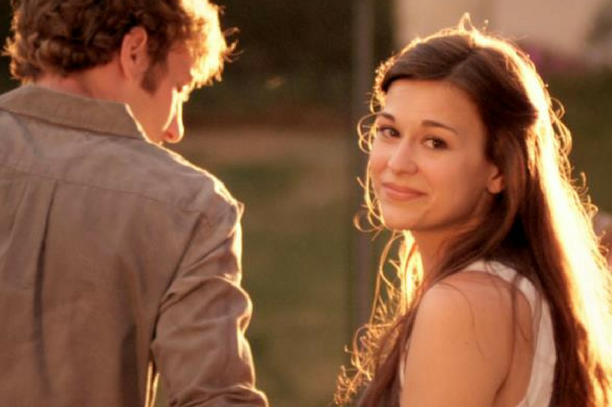 After countless medical tests, all signs point to one underlying factor: Hannah's difficult birth. This revelation is nothing compared to what she then learns from her parents: she was actually adopted after a failed abortion attempt. Angered, and confused, Hannah turns to Jason, her oldest friend. She joins his group of friends on a Spring Break road trip, embarking on a journey to discover her hidden past.
4. Camp Harlow
Alex, a teenage bully is asked by a young admirer she is interested in to attend a summer camp. She goes to camp only to find out this is the last place she wants to be - a Christian camp. Thrown into a new group of people, she is determined to shut out the world. However, Alex is brought out of the corners of her own heart through the love of Jesus Christ.
5. The Pledge
Tory Hedderman is a self-centered 16-year-old with an unpatriotic attitude and the motto, "If it doesn't have to do with me, why should I care?" However, when Tory is caught vandalizing a statue of a World War I vet, he is ordered to perform community service at a local veterans' home. There he learns about the sacrifices that have been made for our country and how to open his heart to those around him.
6. Beyond the Mask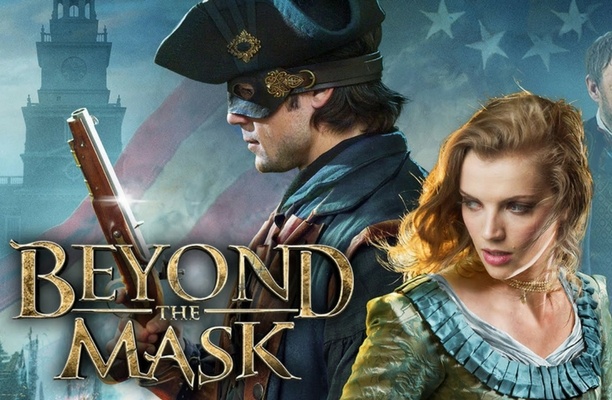 Will Reynolds has just been double-crossed and is on the run in the American Colonies. Working to redeem his name and win back the affections of the woman he loves, Will now hides behind a new mask in hopes of thwarting his former employer. As his past life closes in on him, Will must gain the trust of his beloved Charlotte - and Ben Franklin - while he races against time to defuse a plot of historical proportions.
7. Cutback
High School senior Luke Harris (Justin Schwan) dreams of just one thing... pro surfing. But Luke's Mom (Raquel Gardner) and Dad (Greg Carlson) have other ideas: pick a college and grow up! When Luke learns that a spot is opening up on the local surf team, he see's his big chance to prove to his parents that he can make it as a surfer and avoid being shipped off to school.
8. Princess Cut
In this young romantic-comedy, a lifelong Carolina farm girl, Grace, searches for the promise of marriage in her longtime boyfriend. But when her dreams begin to unravel, she gets catapulted into a quest that helps her understand what it means to truly love another.
9. The Messengers Box
When high school student Jake Casper finds a small wooden box in the attic of his grandpa's antique store, his life is forever changed, especially when he discovers a secret compartment that appears to contain a nail used during Christ's crucifixion. Now the more Jake learns of the power within the box and its purpose, the more obstacles he must overcome to get the box to a stranger before it's too late.
10. Jackson's Run
Jackson is a troubled teen coming from a broken home who is trying to find purpose and meaning in life. Rusty Martin (from "Courageous") plays the lead role as a typical teenager who lives in the world and partakes in what it has to offer. But when he gets in trouble, he is sentenced to a mission group run by a man who tries to point him in a new direction.
11. Heartland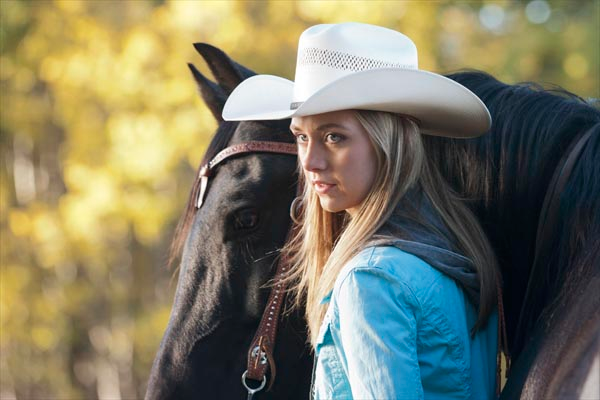 Not actually a "movie," but "Heartland" is Canada's longest-running hour-long dramatic television series for good reason. "Heartland" is about Amy Fleming, a horse whisperer who works with damaged and abused horses, along with her sister, Lou, and her grandfather, Jack. Set in the foothills of the Alberta Rockies, the series chronicles the family's adventures, along with several friends and employees that cross their paths.
Read Also: Michelle Morgan on Playing Lou in 'Heartland'
12. A Perfect Chord
Cadence (Malia Flack) has an incredible gift for music, but her extreme fear of the stage keeps her from performing for anyone but her best friend, Lizzy (Avery Noel). Meanwhile, Mika (Elina Odnoralov) struggles with the weight of expectations that comes from being born into a musical family and wrestles with the style of music her heart yearns to play. Featuring an original motion picture soundtrack, "A Perfect Chord" is sure to encourage you to pursue your dreams.
13. Meant to Be
When Nathan Burr (Bradley Dorsey) loses his career and his girlfriend, he questions his purpose in life and sets out on a quest to find his birth mother and come to terms with her rejection of him. His journey begins by flying to the city where he was born, and befriending people staying at his hotel who help him find his mother. When he finally meets her, he uncovers a terrible secret that redefines his view of his own life.
Resource: 2015-2016 Most Popular Christian Movies Guide
14. Treasure State
In the wilderness of Montana, adventure awaits. The Hogues and the Stantons have feuded for decades and now their teenage sons, Levi Hogue and Trey Stanton, are continuing the family tradition, rivals to the bitter end. Or so they think, until an airplane carrying a cargo of great importance crashes in the snow covered mountains of Montana, sending the boys on an adventure that will change the course of their lives forever.
15. Unlimited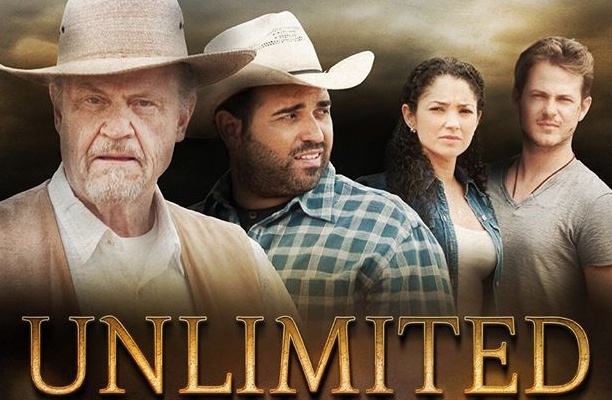 Simon Orwell is a brilliant student whose life has taken a series of wrong turns. At the point of giving up on his dreams, he gets a call from an old professor living in Mexico, who has discovered a breakthrough in a device that would create unlimited energy, and he needs Simon's help.
16. A Place in the Heart
During spring break, Nathan Hanighan (Jason Burkey) returns home with a ring in his pocket for his high school sweetheart (Rachel Brooke Smith), only to find she had fallen for his best friend (Ben Davies). Heartbroken, he moves to Angler Island, near his father (Kevin Sorbo), but circumstances force Nathan to return to Shelton Harbor. Living with his grandmother (Shelley Long), Hanighan begins falling for his grandmother's caregiver, Miranda Joelsey (Kelsey Sanders), his former best friend's sister.
17. Walk By Faith
Corey is living with the disease, Sickle Cell Anemia, and with very little hope left, he yearns for support. His prayers are answered when he is assigned to a school project dealing with his disease. Through this experience he finds hope and a potential cure for his disease. The question he asks himself is "What if God is waiting on me to act for myself and not just me expecting Him to do it all?"
18. My Mother's Future Husband
When Headly experiences her first crush she decides her mother needs some romance in her life as well. Headly and her friend Willis devise a scheme to help Rene find love again. After a few misadventures, they introduce Rene to Andrew, a single dad with a four-year-old son, and sparks fly. Through it all, Headly and Rene learn that they must first deal with the pain of the past before they can open their hearts to the possibilities of the future.
19. Two to Tangle
Jessica's true love starts appearing to her after his untimely death. Terrified and confused she seeks an explanation for what's haunting her. Through countless twists and surprises, she finds that learning the truth about her fiance's past becomes the key to understanding the present.
20. Ties that Bind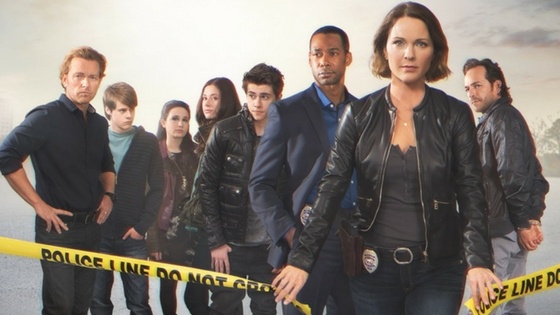 "Ties that Bind" is a TV series about a family learning to live with one another. When their dad is sent to prison, two teenagers go to live with their aunt, Allison McLean (Kelli Williams) who is a tough and experienced police detective. They must learn how to adjust to a new life, how to get along with their "goodie-two-shoes" cousins, and how to stay out of trouble living under the roof of a top police detective.
Read Also: 9 Christian Movies that Teach the Fruits of the Spirit