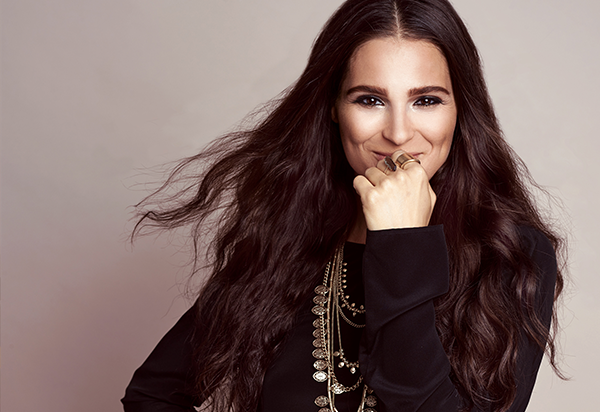 From "Star Trek: Into Darkness" to "God's Not Dead 2," Gianna Simone's career story is one of faith shining brightly in the center of Hollywood. Now, Simone is co-starring in the first-ever Christian sit-com, "Hitting the Breaks," available now exclusively on PureFlix.com. She recently spoke with Pure Flix Insider about faith, acting, and what it is like to be a Christian in Hollywood:
What are some of the ways you maintain an authentic faith while working in Hollywood?
I think it's about who I am as a person, and Jesus is so much a part of me. No matter where I work or what I choose to do, I always try to be my authentic self and God is so much a part of that. In how I treat coworkers, directors, casting directors, crew, and strangers. I maintain this way of living by knowing who I am and Who I depend on- especially when it comes to the purpose He's given me.

You've worked on secular and faith-based films throughout your career. What are some of the biggest differences you've noticed in these projects?
Honesty, working on every set is amazing, no matter the genre. I am filled with gratitude every time I have the opportunity to do what I love, and do a story and character justice. It is wonderful to be advancing a positive message when I work on faith based films, and also pray on set. We did this on "God's Not Dead 2" and it blew me away. It set the day off to such a positive, intention-setting start and it carried throughout each day.
It's also humbling and wonderful to work on all sorts of sets, from fun, crazy ones to ones where it may be the complete opposite of praying first thing before shooting. To tell stories of all kinds with a diversity of people is so fulfilling, in my opinion.
Are you really a Vegan, or was that just part of your character?
As an actress, I've had to bring parts of me to the characters I play, and also dive into parts of me that are unexplored. That's what makes it so fascinating, intriguing, and exciting!
Yes, I am a Vegan! In "Hitting the Breaks," we are bringing a beautiful message about faith to people who will watch, and I love that I was also able to bring such important, much needed information of a plant based diet and lifestyle to the show. With heart disease being the number one killer in America; a plant based diet being able to prevent and reverse it, in addition to preventing and reversing many other leading killers. I felt veganism was a very crucial message I wanted to give to the world. I also love that it's brought to people in a fun, light-hearted way.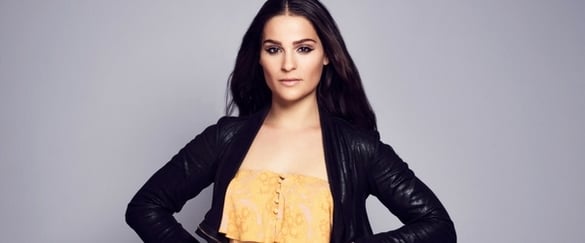 What do you hope audiences take away from a show like "Hitting the Breaks"? Who will the show appeal to most?
I hope people come away smiling, feeling joyful, hopeful and full of love. I think the show will appeal to all! It's a family friendly, hysterical and heartfelt show. It brings aspects of faith, health, family, life lessons, and great laughs. It doesn't get much better than that!
"Hitting the Breaks" is the first-ever Christian sit-com and will influence the industry and work toward the Pure Flix mission of "changing the culture for Christ." You can watch it now for free on PureFlix.com.