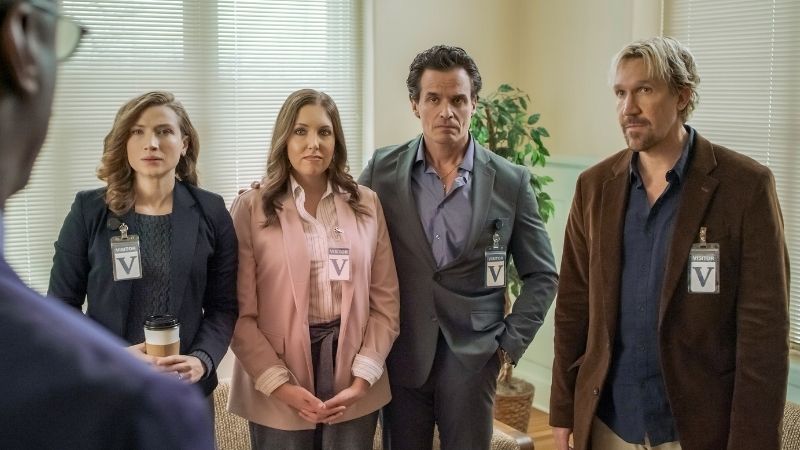 "God's Not Dead: We the People" is now streaming on Pure Flix. The film, which focuses on religious freedom, offers a fascinating lens into one community's battle to homeschool their kids without government intrusion.
READ ALSO: INSIDE BENJAMIN A. ONYANGO'S 'GOD IS GOOD' MESSAGE IN 'GOD'S NOT DEAD'
We'll spend time in this article focusing on the God's Not Dead cast, but before that, let's explore the official synopsis of the fourth installment of the film:
Reverend Dave finds himself at the defense of a group of Christian homeschooling families after they receive an impromptu inspection by a progressive, local-government official – who doesn't like what she finds. Believing that the children are receiving an inferior education compared to their public school counterparts, and potentially being unfairly indoctrinated at a young age by their Bible-believing parents, the families are ordered to return their children to the public school system, or else face exorbitant fines and contempt of court.

Taken aback by the interference of the government, and believing that their right to educate their own children as a freedom worth fighting for, the resistant families, along with Reverend Dave, are invited to Washington, D.C. to testify in a landmark congressional hearing that will determine the future of public (and private) education in our country for years to come.
READ ALSO: NEW 'GOD'S NOT DEAD' FILM INSPIRES YOU TO EXPLORE FREEDOM & LIBERTY
Now that we've covered what the film is all about, let's further dive in to the God's Not Dead cast at the center of the fourth installment, which is subtitled, "We the People." The cast list includes:
David A.R. White, Isaiah Washington, Benjamin Onyango, William Forsythe, Francesca Battistelli and Antonio Sabato Jr., among others.
David A.R. White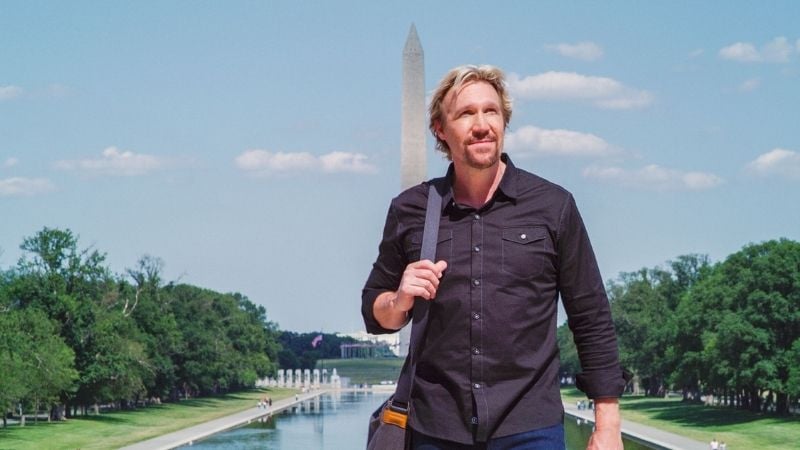 Actor David A.R. White portrays Reverend Dave in the "God's Not Dead" series. White, the co-founder of Pure Flix, is one of the most recognizable faces and names in faith and family-friendly entertainment.
His reprisal of the role in "God's Not Dead: We the People" offers yet another powerful exploration of freedom. Read more about his story here.
Isaiah Washington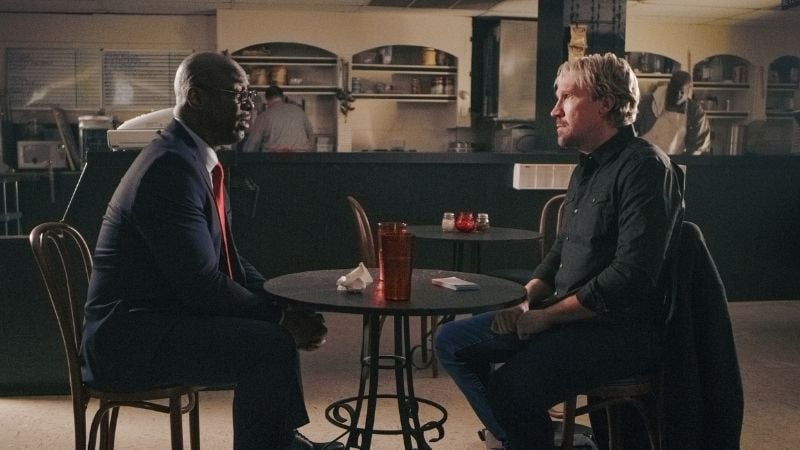 Actor Isaiah Washington portrays Congressman Daryl Smith in "God's Not Dead: We the People." He's one of the God's Not Dead cast who creates a compelling character aimed at defending the faithful.
Smith is a congressman who comes alongside Reverend Dave and others to stand up and defend God amid a truly harrowing ordeal. Here's a bit more on Isaiah Washington, as per IMDb:
Isaiah Washington was born on August 3, 1963 in Houston, Texas, USA. He is an actor and producer, known for Grey's Anatomy (2005), Ghost Ship (2002) and Romeo Must Die (2000). He has been married to Jenisa Marie Garland since February 14, 1996. They have three children.
That brings us to our name in the next God's Not Dead cast: Benjamin Onyango.
READ ALSO: 'GOD'S NOT DEAD' OFFERS POWERFUL REMINDER OF AMERICAN LIBERTY AND THE 'ULTIMATE FREEDOM WE HAVE IN JESUS,' DIRECTOR SAYS
Benjamin Onyango
Next comes Benjamin Onyango, who briefly reprises his role as Jude. Onyango, who was born in Kenya, came to the U.S. >for educational purposes and ended up recognizing his dream of acting and performing in music. He became a member of a band after graduating college in 1992 and continued on in the arts.
Like many actors, Onyango started out as an "extra" in background scenes in TV and movies. But a big break came after directors of a show he was working on found out that he speaks Swahili. He was immediately elevated to a principal role and his acting career >soon took off, leading him to the "God's Not Dead" franchise.
William Forsythe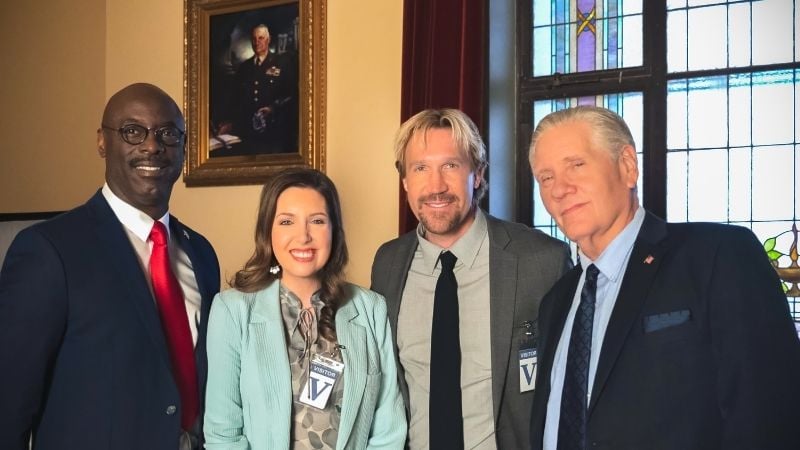 Actor William Forsythe is also part of the "God's Not Dead: We the People" cast. Forsythe, a well-known performer, plays politician Robert Benson. As the antagonist, he becomes a major hurdle for Reverend Dave and other characters in the film.
Forsythe is known for taking on villain roles and has been in Hollywood for decades, playing in "Dick Tracy," "Stone Cold" and a plethora of other movies. In "God's Not Dead: We the People," he offers a compelling performance, challenging Reverend Dave and homeschooling parents along the way.
Francesca Battistelli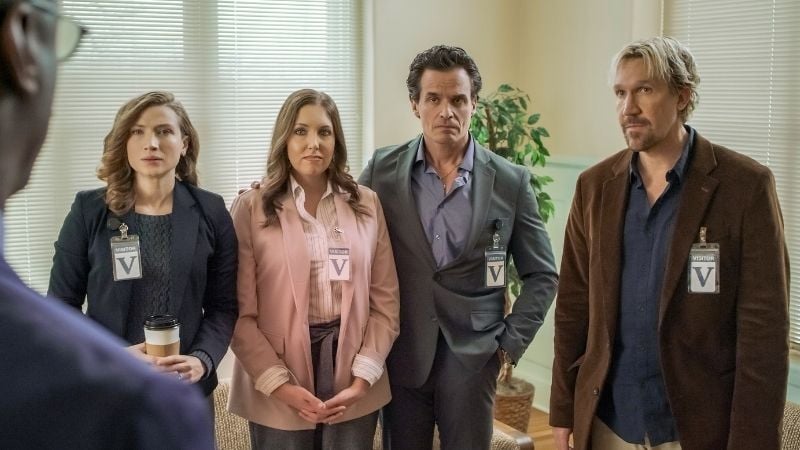 Francesca Battistelli is yet another of the God's Not Dead cast worth noting. While she shows her acting chops in "God's Not Dead: We the People," Battistelli is most known as a Christian singer who churns out popular, gospel-driven songs.
The Grammy-award nominated artist plays Rebecca McKinnon, a mom who is on a mission to educate her children as she sees fit. Facing challenges, she persists and pushed forward. Battistelli is a key figure in helping bring the powerful story in "God's Not Dead: We the People" to light.
Antonio Sabato Jr.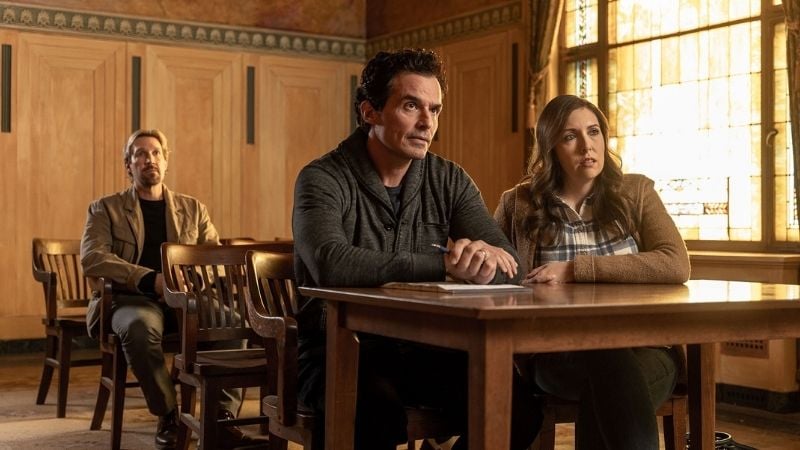 And finally, there's Antonio Sabato Jr., a longtime actor and model who portrays Mike McKinnon, Rebecca McKinnon's (Francesca Battistelli's character) husband. Mike joins his wife, Reverend Dave and other parents on a quest to defend their rights.
Watch "God's Not Dead: We the People" on Pure Flix! Not a member? No problem. Get a free trial to watch this new "God's Not Dead" installment here.