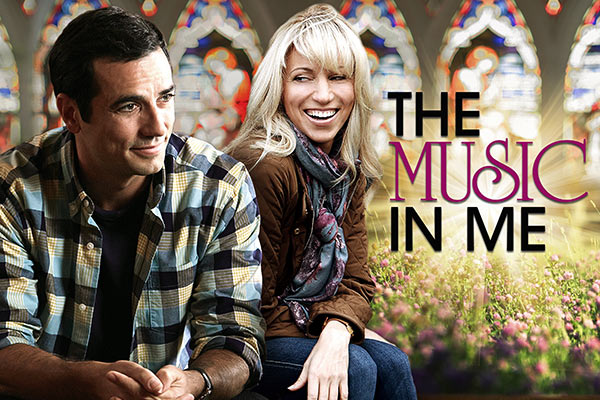 By the end of the week, most people long to counteract the onslaught of negativity around us with something positive. Sometimes the answer is as simple as taking in an uplifting movie.
Of many inspirational Christian movies available, "The Music in Me" is a favorite. Released in 2015, this movie delivers on a promise to uplift and inspire. Here's our review:
Setting the Tone
In the opening sequence, director John Bradshaw sets the tone for the viewer. Panning over a small town autumn landscape, we sense a gentle invitation to a journey. No need to sift and sort or please and perform. Just rest and soak up some inspiration, artfully wrapped in a heartwarming story.
Believable Dialogue
Singer/songwriter Debbie Gibson stars as Jessica Terrill in this musical drama. Jessica has given up her musical dreams to help her aging parents run the family business. The family's dialogue is refreshingly believable. We found this made the characters likable and relatable from the start.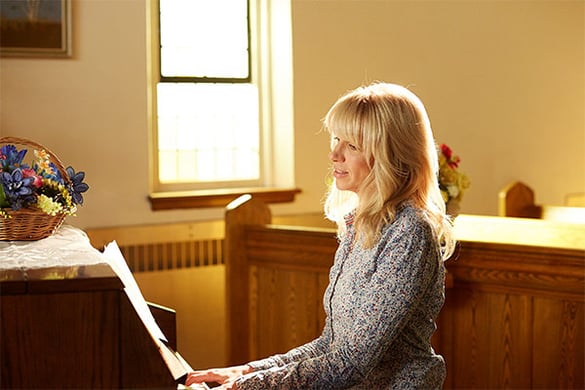 Challenging Circumstances
Next we meet Pastor Chambers (Richard Blackburn) and Deaconess Gloria Howard (Gloria Reuben). Gloria breaks the news: The failing church's choir no longer has a director. Hard-pressed to find someone who can help their struggling choir in time for the church's Centennial Celebration, Pastor Blackburn reaches out to Jessica.
Endearing Characters
Jessica reluctantly agrees to step in as choir director. Her journey with the choir members is hilarious and endearing, one of our favorite dynamics in the film. You can't help but love these characters. We found ourselves loving them because of their quirks, rather than despite them.
Enduring Resistance
Jessica's relationship with Gloria is a tough one. Discouraged, Jessica is convinced that Gloria is just waiting for her to fail. She does her best to endure. Jessica tries to stay true to herself and to the promises she has made. The unexpected course of the story softened us toward Gloria, though. (Despite our resistance!)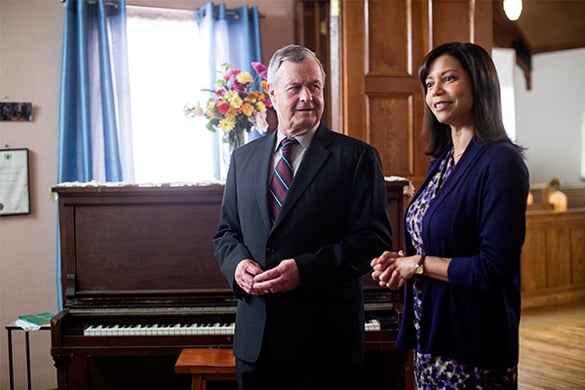 Dynamic Relationships
The plot features other dynamic relationships as well. A challenging one between Jessica and student Alice (Amy Forsyth) adds further depth to the story. A budding relationship between Jessica and church handyman Ben (Antonio Cupo) adds a subtle love interest. We would have enjoyed seeing Jessica and Ben's story develop in more depth. However, we appreciate that writer Bryar Freed didn't force with a romantic story line that would muddy the focus of the film's plot.
Finding Your Voice
We found the twists and turns in Jessica and Gloria's relationship genuine and heartfelt. The plot's progression kept our hearts engaged. It says a lot about a film when we really care what happens to the characters -- and we did. With surprising revelations, the film avoids predictability, yet remains down-to-earth and relatable. But, make no mistake: this down-to-earth story lifted us up in a special way. It's a story that inspires all of us to use our voices to bring life and hope to the world. Make a point to watch "The Music in Me," and receive a powerful message of faith and promise.
Looking for more uplifting entertainment? Download our inspirational movie guide now!