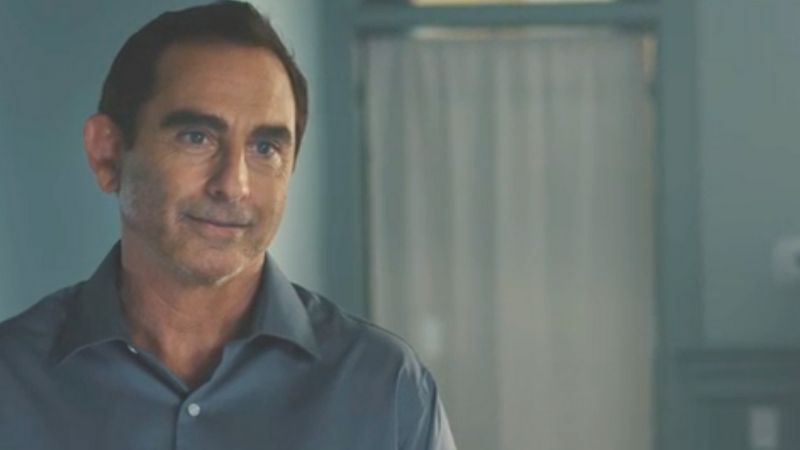 Our wants and desires can sometimes cloud our judgment, leading us to miss the blessings that are right before us. Other times, we find ourselves questioning why God has allowed something to happen (or not happen) in our lives.
WATCH: Stream Season Two of 'The Encounter' Right Now on PureFlix.com
These are the themes we see unfolding in episode two of "The Encounter," as we meet a woman named Lily (played by actress Michele Gomez) who finds herself in total crisis after being stood up by the groom on her wedding day.
As we watch Lily's journey of frustration and disappointment unfold, we can take away some powerful lessons about God that can help guide us in our own lives:
Sometimes, We Totally Miss Answered Prayers
"Sometimes, we don't see the answers to our prayers even though they're right in front of our eyes." That line from episode two, season two of "The Encounter" offers some essential truths worth pondering.
It's easy to be so intent on what we want that we don't stop to ask God for His will in our lives. Instead, we pray fervently only for what we want, pining for the end result to exclusively be based on our will.
The problem? Sometimes what we want isn't what's best for us, and God knows that, so He might lead us somewhere else — to a place that's actually meant for us. Many times, this is the true answer to prayer, but we mistakenly assume God's not listening.
1 John 5:14 (NIV) tells us, "This is the confidence we have in approaching God: that if we ask anything according to his will, he hears us."
Let's start praying for God's will in our lives.
Our Worst Day Could Really Be Our Best
There's an old Chuck Swindoll quote that can really get us thinking: "Life is 10% what happens to you and 90% how you react to it."
There's a lot of truth to this statement. We see Jesus saying something similar in "The Encounter" when he proclaims, "This could be the worst day of your life, but it could also be the best. It depends on what you do with it."
READ ALSO: 6 Pastors And Sermons That Will Help Grow Your Faith, Marriage & More
It's understandable why Lily is so heartbroken that her wedding fell through, but in the midst of her pain, she has a choice to find hope and joy. In our own lives, too, we have a choice to find joy and hope and to seek God as we journey through pain and suffering.
Romans 8:28 (NIV) tells us, "And we know that in all things God works for the good of those who love him, who have been called according to his purpose."
God Doesn't Ignore Our Prayers
Sometimes, it feels as though God is ignoring our prayers. We many times want what we want and we want it right now. But God always hears us — and when life doesn't turn out the way we'd like, He's there to help us pick up the pieces and find His plan.
Psalm 147:3 (NIV) offers us a simple yet important truth: "He heals the brokenhearted
and binds up their wounds."
READ ALSO: Check Out PureFlix.com's Powerful Prayer Guide
So, no matter what you face today — the struggles, hardship and pains — you can turn to Jesus and seek his face to help you journey through. Find healing through His love today.
Also, be sure to find out how Lily's story unfolds by watching season two, episode two of "The Encounter" on PureFlix.com. You can see this incredible, original series along with thousands of other movies and shows with your free PureFlix.com trial.