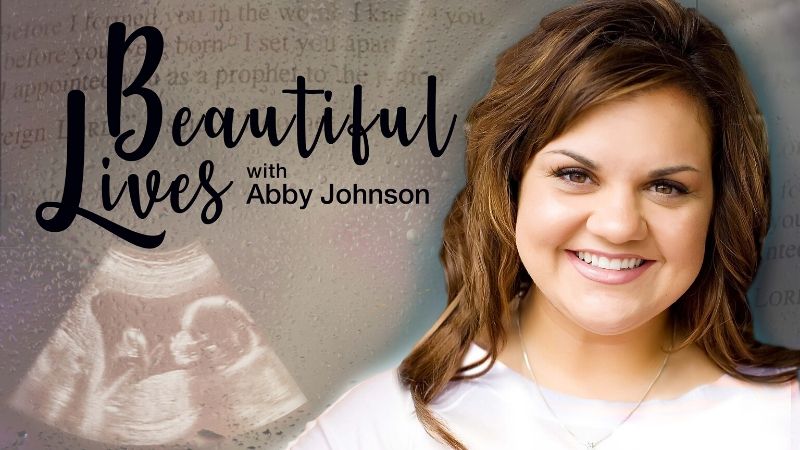 Pure Flix has released "Beautiful Lives," an eye-opening, five-part interview series hosted by pro-life advocate Abby Johnson (of "Unplanned" fame).
"Beautiful Lives" explores the experiences of former abortion industry workers who have survived – and thrived – after leaving their controversial careers behind.
WATCH: SEE 'BEAUTIFUL LIVES' ON PURE FLIX — GET A FREE TRIAL
It's been nearly 50 years since the contentious Roe vs. Wade Supreme Court decision legalized abortion across America — but the debate is perhaps fiercer than it has ever been. And as the conversation forges on, certain voices are overlooked and overshadowed in popular media.
Enter "Beautiful Lives," a series that goes beyond the typical back-and-forth to offer firsthand insight from former abortion clinic workers, a former abortion nurse and others who can offer insight into their own stories about restoration and overcoming the odds.
Watch the "Beautiful Lives" trailer:
"If you're on the fence about abortion or want to know more about the inner workings of the abortion industry, 'Beautiful Lives' is a must-watch series," Johnson said. "The stories these women share are not only shocking in content but also reveal how powerful God's mercy and love is."
READ ALSO: INSPIRED BY 'UNPLANNED'? 5 PRO-LIFE MOVIES YOU CAN WATCH NOW
The series, which opens with Johnson's dramatic story of leaving her clinic director job at Planned Parenthood, will explore the women's lives and experiences as well as the impact their work had on their hearts and minds.
"Beautiful Lives is an important series that speaks to the power of faith to transform hearts and lives," Pure Flix CEO Michael Scott said. "The series offers a thought-provoking lens into people's journeys that the media don't often show us. We're excited to welcome Abby Johnson to Pure Flix."
READ ALSO: ABBY JOHNSON'S POWERFUL REACTION TO CLAIM THE UNBORN ARE 'JUST TISSUE'
"Beautiful Lives" will challenge and inspire audiences to think deeper about the sanctity of life — all while giving a lens into the lives of women who have been uniquely impacted by the industry. You can stream "Beautiful Lives" on Pure Flix — grab a free trial here.