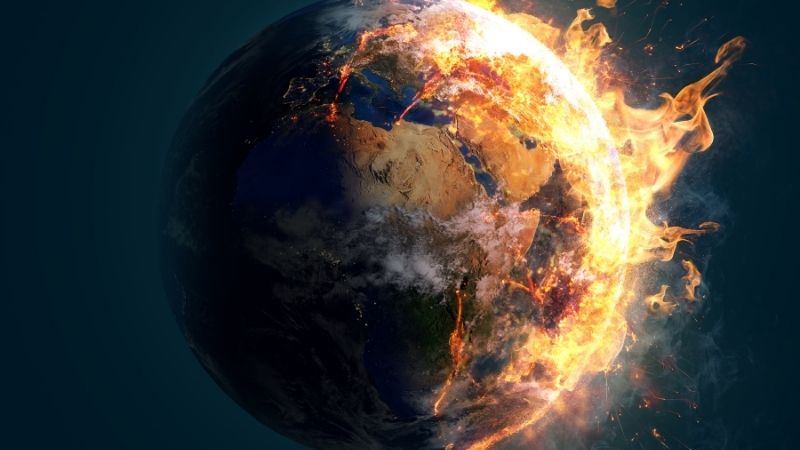 Understanding end times prophecy can sometimes seem like a daunting task. After all, the Book of Revelation is complex and the many places throughout the New and Old Testaments that address these issues often require definitions and additional context to fully comprehend what is unfolding.
READ ALSO: 11 CHRISTIAN MOVIES ABOUT THE END TIMES
And yet eschatology (the study of the end times) and prophetic scripture remain popular theological topics – and there's a reason for that: these subjects deal with the return of Christ and the end of days.
These are essential elements to human life and existence — and most certainly to the Christian faith. Over the years, divergent ideas have emerged surrounding the meaning of various verses. That, too, adds to the complexity of the discussion.
So, Pure Flix has developed a powerful guide to help you understand end times prophecy subjects like the Rapture, Tribulation and other related themes. This guide, which can be downloaded for free, is based on the book, "The Armageddon Code: One Journalist's Quest for End-Times Answers."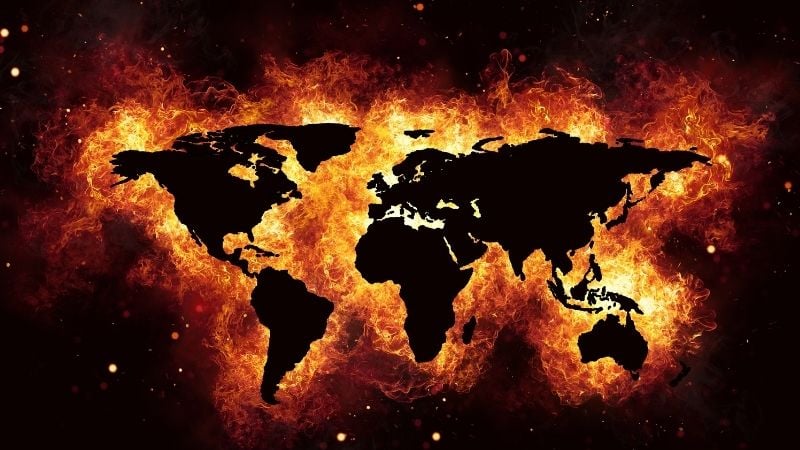 Watch: The "Apocalypse" franchise. All five movies are now available on Pure Flix – be sure to get yourfree trialto stream "Apocalypse," "Apocalypse 2: Revelation," "Apocalypse 3: Tribulation," "Apocalypse 4: Judgment" and "Apocalypse 5: Deceived."
In addition to biblical explanations, the guide offers powerful and entertaining movies that focus on end times prophecy. Download the guide for more, but let's also briefly explore some relevant Bible verses and a brief recap of the Book of Revelation, which is most known for its prophetic elements.
READ ALSO: ARE SIGNS OF THE BIBLICAL END TIMES HAPPENING BEFORE OUR EYES?
Relevant Bible Verses
Here are just some of the relevant Bible verses about end times prophecy — scriptures to get us thinking deeper about these powerful issues:
2 PETER 3:10-12 (NIV)
"But the day of the Lord will come like a thief. The heavens will disappear with a roar; the elements will be destroyed by fire, and the earth and everything done in it will be laid bare. Since everything will be destroyed in this way, what kind of people ought you to be? You ought to live holy and godly lives as you look forward to the day of God and speed its coming. That day will bring about the destruction of the heavens by fire, and the elements will melt in the heat."
2 TIMOTHY 3:1-5 (NIV)
"But mark this: There will be terrible times in the last days. People will be lovers of themselves, lovers of money, boastful, proud, abusive, disobedient to their parents, ungrateful, unholy, without love, unforgiving, slanderous, without self-control, brutal, not lovers of the good, treacherous, rash, conceited, lovers of pleasure rather than lovers of God—having a form of godliness but denying its power. Have nothing to do with such people."
Matthew 24:6 (NIV)
"You will hear of wars and rumors of wars, but see to it that you are not alarmed. Such things must happen, but the end is still to come."
Matthew 24:21 (NIV)
"For then there will be great distress, unequaled from the beginning of the world until now—and never to be equaled again."'
End-Times Prophecy Movies
Now that we have covered some of the end times Bible verses worth knowing, here are just some of the eschatological movies worth streaming today. From "Left Behind" to "Jerusalem Countdown," you won't be disappointed:
JERUSALEM COUNTDOWN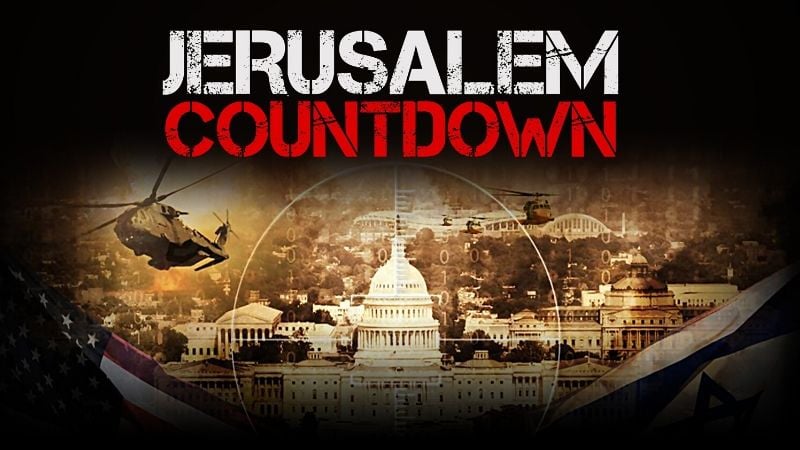 In this "24"-like story of terror and the fight for peace, Agent Shane Daughtry teams up with a CIA agent to stop an apocalyptic plot that will detonate nuclear bombs on American soil. Based on the best-selling novel by John Hagee.
Watch "Jerusalem Countdown" on Pure Flix.
APOCALYPSE MOVIE FRANCHISE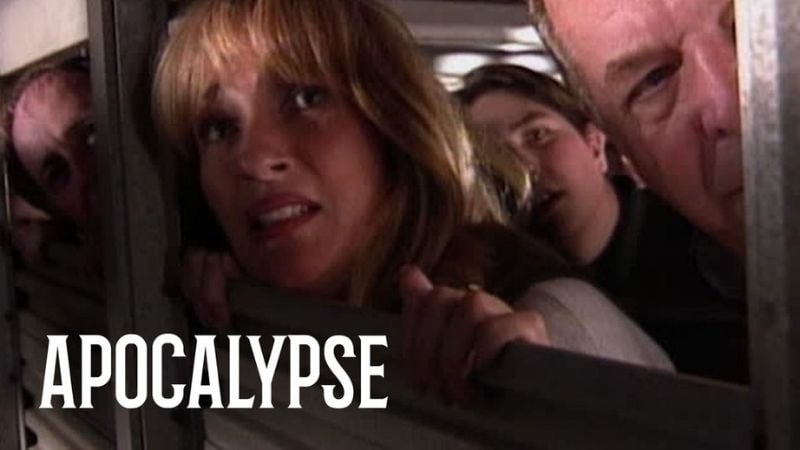 A war in the Valley of Armageddon leads to a global confrontation. But as the nuclear holocaust looms, millions of people suddenly vanish. Chaos reigns as two news anchors try to uncover what's happening.
All five movies in the franchise are available on Pure Flix – be sure to get yourfree trialto stream "Apocalypse," "Apocalypse 2: Revelation," "Apocalypse 3: Tribulation," "Apocalypse 4: Judgment," and "Apocalypse 5: Deceived."
Left Behind Trilogy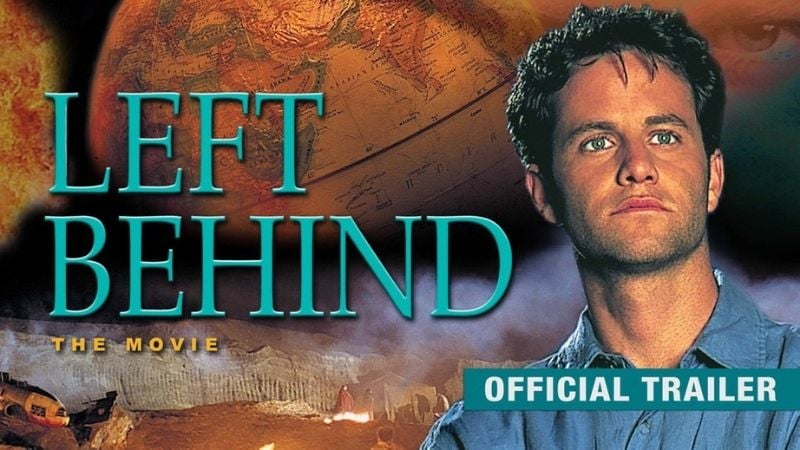 After learning that millions have completely vanished, an airline pilot, his daughter and others work together to unravel the mystery of those left behind in this film based on the hugely popular book series.
Stream the whole trilogy with afree trialto Pure Flix! "Left Behind," "Left Behind: Tribulation Force" and "Left Behind: World At War" are available today!
NOAH AND THE LAST DAYS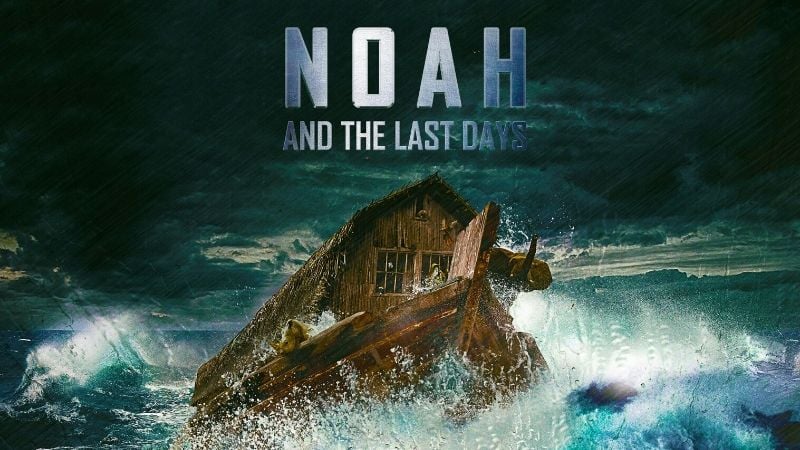 This film offers a fascinating take on the Bible and the end times. Presenting a somber warning, "Noah and the Last Days" considers what the ancient story of Noah may say about the present and future existence of human beings.
Watch "Noah and the Last Days" on Pure Flix.
READ ALSO: SIGNS OF THE END TIMES: ARE THEY UPON US?
Want to know more about end times prophecy? Download the guide today. Plus, want even more great faith and family-friendly films and TV shows?Head over to Pure Flix! If you're not currently a member, you can grab your free trialhere.