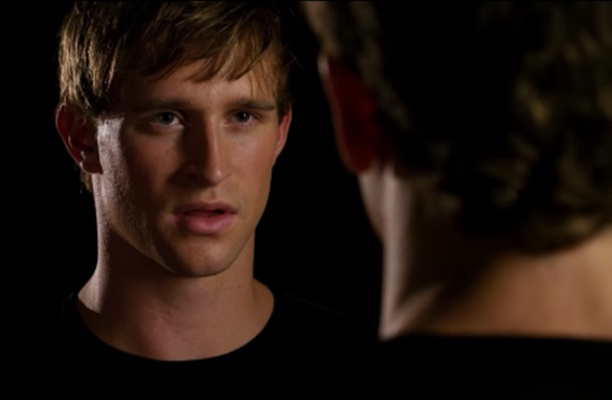 Ben Davies has been in entertainment since he was in diapers. You probably recognize him from acting in films such as "I'm Not Ashamed", "Vindication", or "Courageous".
His mother, Nise Davies, started a modeling and talent agency in a suburb of Nashville and his father was an all-American athlete. When he was young, Davies wanted to follow in his father's footsteps. In high school, he was already a six-time All-American and held a National Gold Medal in both the Decathlon and Javelin.
When injuries forced him to have surgery to repair an injured shoulder, Davies cried out to God as his dreams seemed to be slipping away. That same week, Davies auditioned for his role in the movie "Courageous". The faith that he brings to his own real-life challenges makes his on-screen performances powerful. Davies is also firmly rooted in Christianity where he works through God in every performance. On the set of "I'm Not Ashamed", he recalls in an interview with Pure Flix, "you can tell when the Lord is working through something and there was no doubt in my mind that His presence was there…"
Whether you're a long-time fan or new to his movies, you'll love each of the following films available on PureFlix.com.
"Touched by Grace"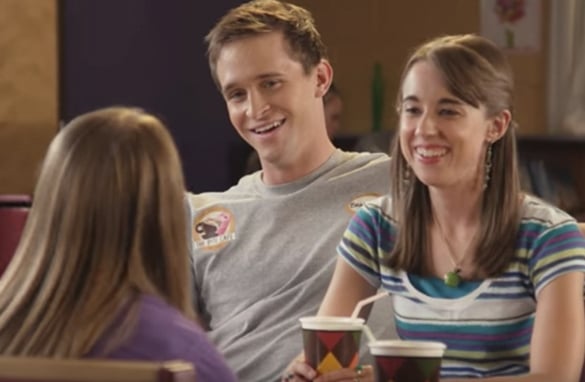 "Touched by Grace" was inspired by real events and shows the effect of bullying on teens. A group of seniors decide to play a prank on Grace, a girl with Down Syndrome. Stacey Bradshaw plays Cara, a new student who is torn between supporting Grace and being a part of the "in" crowd. Cara is also determined to impress Brandon, her romantic interest - played by Davies. The group finds out the consequences of bullying as Cara evaluates her worldview through prayer and Bible study.
"New Hope"
When Michael's family moves to the small southern town of New Hope during his senior year, he doesn't want to leave his friends behind. Davies plays Lucas, the basketball team's star who is still mourning the loss of his brother. When Michael joins the team, the two clash. Conflict and circumstances test Michael's faith as he struggles with peer pressure, relationships and challenges related to his beliefs. The movie emphasizes the value of character and conviction and has strong themes of forgiveness and compassion.
"I'm Not Ashamed"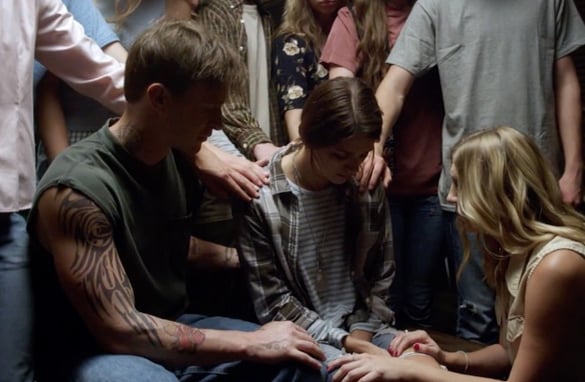 "I'm Not Ashamed" is the powerful, moving story of Rachel Scott, a young woman killed in the Columbine High School Massacre. The movie shows Rachel's struggle and the development of her faith leading up to the shooting. In many ways, she was a normal teenager who struggled through the breakup of her family and made mistakes because of peer pressure. She meets Nathan Ballard, a homeless student played by Davies. Rachel helps Nathan find a place to stay and becomes an integral part of her life.
As Rachel struggles with her faith and experiences bullying from other students, Nathan encourages her not to give up hope. When shooters bring guns to school the last day of her life, Rachel became their first victim. The movie expresses a strong Christian worldview and themes of compassion and forgiveness.
"Uncommon"
When the students of Rosewood High School face the loss of their theater department, they decide to take action and create their own theatrical production without the help of the school. When the students struggle to find the right scripts, songs and choreography, they turn to an uncommon source of inspiration - the Bible. Met with backlash from the school and the community, the students must come together to defend God and their right to worship. Watch to see if student Aaron Chase, played by Ben Davies, and his schoolmates can face aversion and create the perfect performance.
You can find Davies' films and work from other notable celebrities on PureFlix.com. Find films to keep the whole family entertained with clean content you can trust when you download your free guide to the most watched Christian movies.