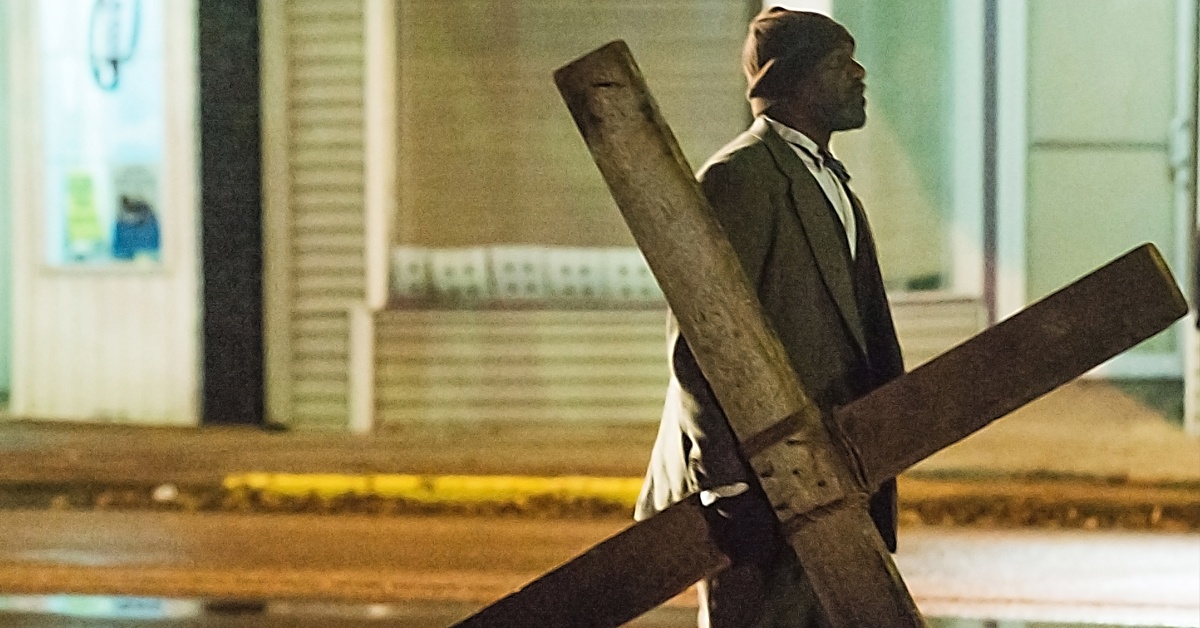 It's been said, "Life imitates art." In "Do You Believe?", the newly added movie now streaming at PureFlix.com from the creators of "God's Not Dead", we meet Bobby, an EMT who loses his job for sharing his Christian faith with a dying man.
Late last year, Atlanta Fire Chief Kelvin Cochran was fired after he authored a devotional that shared God's design and desire for intimacy. Needless-to-say, some powerful people were not pleased with this public show of faith. After a 30-day suspension, Chief Cochran was fired.
Read Also: Top Films Now Streaming on Pure Flix
Our friends at Alliance Defending Freedom are stepping up and helping Chief Cochran fight for his rights—and his job. In a great piece on FoxNews.com, Todd Starnes shares his thoughts on this strange new reality in our country. Read the article here
"I've had a chance to interview Chief Cochran and I have found him to be a good and honorable man. What happened to him should not happen to any other American."
Unfortunately, it is starting to happen to other Americans. Therein lies the heart of "Do You Believe?" As Bobby states in the movie, "If what I did has suddenly become a crime, then I'm proud to plead guilty."
Check out what Chief Cochran says about his real-life nightmare:
"To actually lose my childhood dream-come-true profession—where all of my expectations have been greatly exceeded—because of my faith is staggering," Cochran said in a statement. "The very faith that led me to pursue my career has been used to take it from me."
And, from Starnes' article, read these thoughts from ADF lawyers:
"Americans are guaranteed the freedom to live without fear of being fired because of their beliefs and thoughts," ADF senior counsel David Cortman said. "The city of Atlanta is not above the Constitution and federal law. In America, a religious or ideological test cannot be used to fire a public servant."
"Every American should be concerned about a government that thinks it can fire you because of what you believe," ADF senior counsel Kevin Theriot said in a prepared statement.
Read Also: 5 Common Misperceptions About Christian Movies
It's time for us to stand with Chief Cochran, ADF, and our fellow believers in every walk of the public square. It's time to stand up and proudly plead guilty to following Christ in EVERY area of our lives.
Not a member of the Pure Flix Digital Streaming Service yet?
and start enjoying thousands of Christian and family-friendly originals, movies, TV shows, and educational programming online anytime, from virtually anywhere, on any device, Free for a month.