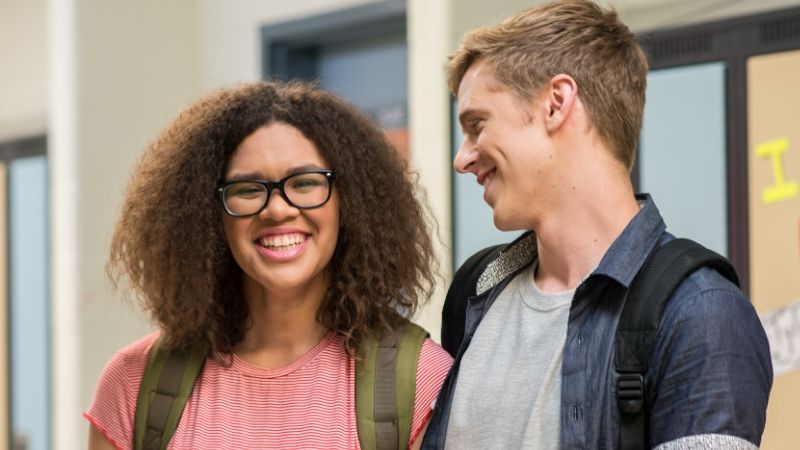 Rae RezWell is a truly unique talent. The actress and photographer, who is deaf, is driven, smart — and devoted to her craft.
RezWell, who stars in the new movie "Dance Together," which is streaming right now on PureFlix.com, recently told Pure Flix Insider about her life, career and her inspiring quest to push past boundaries to achieve her dreams.
WATCH: Stream Thousands of Faith and Family-Friendly TV Shows and Movies Today!
And the actress' journey and outlook are pretty inspirational.
RezWell portrays a character named Alex in "Dance Together." Alex, who is also deaf, struggles to find her way in school and relationships, facing some barriers along the way.
Alex's experience is one that RezWell can relate to in her own life, explaining that she realized she and Alex have some "similarities" when it comes to struggles, experiences and their personalities.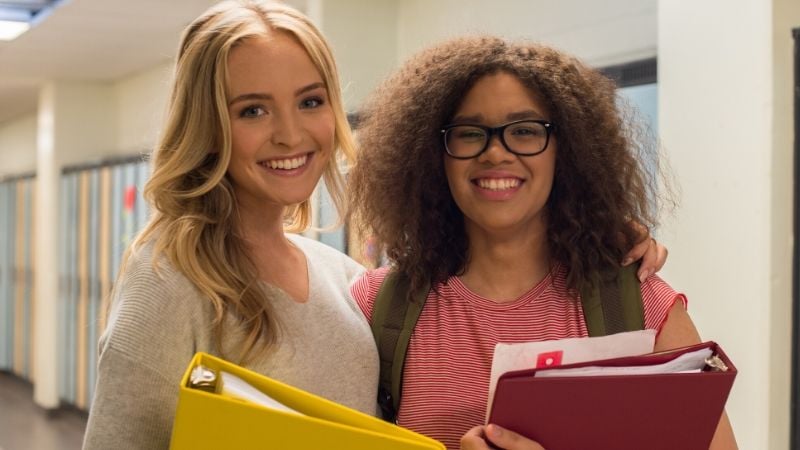 "Honestly, on my path, there have been multiple barriers and there will be more ahead," she said (pictured above, right). "I just kept going until I break through or find another way. No matter how hard it is, even if I have to work twice as hard."
LOOKING FOR A GOOD PODCAST? Stream 'The Pure Flix Podcast' Today!
RezWell continued, "I use my weakness into a strength that helps me to analyze myself and increase my confidence to overcome."
The actress spoke specifically about the positive experiences she had while making "Dance Together," revealing that her confidence bloomed during filming.
"I couldn't speak to any of my hearing peers in class or talk to the teacher because it was hard for me to start to communicate, unlike with my deaf friends," she said of her own personal struggles. "Working on the movie changed that."
And RezWell has a message for any young person who might be facing similar roadblocks or struggles: persist and work diligently toward your goals.
"My message for all young people should take chances no matter how bad or good the opportunity turns out," she said. "It is good to get more experience and share your story."
RezWell also encouraged young people to learn their weaknesses, as she said they can become your "true strength."
"Know that you are worthy and be positive no matter how hard it gets," she added.
READ ALSO: Billy Graham's Daughter Finds 'Triumph In...The Darkest Places'
RezWell said audiences can learn quite a bit through "Dance Together." In addition to being entertained with a great storyline, she said the film teaches how to befriend a person who is deaf and to gain a window into the experiences this population faces.
"This movie will teach when you fall seven times, you get up for the eighth time," she said.
You can follow RezWell on Instagram and catch her in "Dance Together," streaming right now on PureFlix.com. Watch this film as well as thousands of other TV shows, movies, documentaries and original series with your free PureFlix.com trial!