As a child, you might have imagined yourself as a cowboy or prairie girl surviving in America's Wild West, riding broomstick horses and playing sheriff. But what you probably didn't realize was that the real Wild West that you so often imagined was the foundation of a value system that author James P. Owen calls "cowboy ethics."
Owen's book, "Cowboy Ethics: What it Takes to Win at Life," teaches why and how the values of American cowboys are timeless and worth striving for. The Center for Cowboy Ethics and Leadership was founded in 2006 after the book sparked a grassroots movement, and its mission is to "bring the simple, timeless values embodied in the Code of the West back to the fore of American life."
"Cowboy ethics" are easy to spot in PureFlix.com movies like "The Redemption of Henry Myers." So what does the Code of the West say? According to Owens, the core values that kept cowboys and farmers alive and honest included:
1) Live each day with courage.
2) Take pride in your work.
3) Always finish what you start.
4) Do what has to be done.
5) Be tough, but fair.
6) When you make a promise, keep it.
7) Ride for the brand.
8) Talk less and say more.
9) Remember that some things aren't for sale.
10) Know where to draw the line.
You Can Teach Your Kids "Cowboy Ethics"
Owen writes in "Cowboy Ethics," that what we so admire about the cowboys we imagine boils down to their values: "Cowboys are heroic because they exercise human courage on a daily basis. They live with danger. They take chances. They sweat, they bleed, they burn in the summer and freeze in the winter. They find out how much a mere human can do, and then they do a little more. They reach beyond themselves."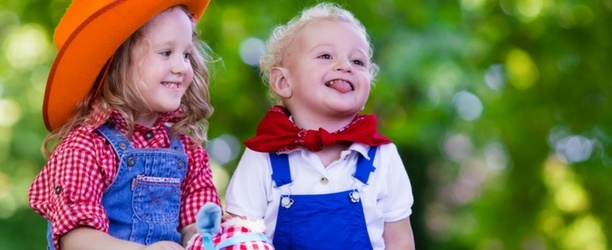 In "The Redemption of Henry Myers," Henry finds himself injured, abandoned, and hopeless after his criminal friends leave him to die. After a kind widow and her children take him in, Henry's heart slowly begins to thaw as he experiences their inexplicable kindness. As he heals, Henry begins to help with chores around the farm, and what he learns is reminiscent of many of Owen's Cowboy Ethics concepts.
The Code of the West isn't as elusive as you might imagine, and instilling the classic values it contains in your children might be as simple as watching Western movies like "The Redemption of Henry Myers."
Here's a fun activity for your cowboys and cowgirls: Print out a copy of The Code of the West for each of you and discuss what values stand out to you and what they mean. Then, watch "The Redemption of Henry Myers," or "Miracle at Sage Creek," or another Western movie on PureFlix.com, and see which values you can spot. First person to identify all 10 wins a prize, like a candy bar or special kind of popcorn!
The next time your kids play cowboys and Indians, remember that imagining the wild, wild West is a perfect teaching opportunity. You can watch "The Redemption of Henry Myers," family-friendly Western movies, and more for free during your one-month trial of PureFlix.com.