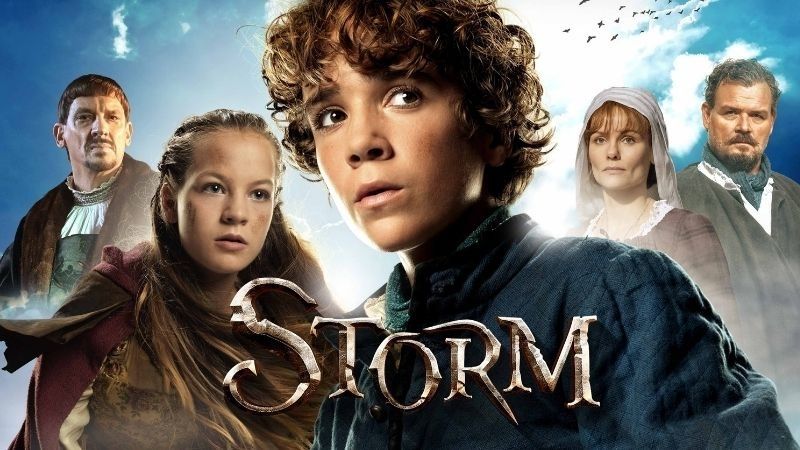 Looking for a powerful family movie to stream? Sit down to watch "Storm and Luther's Forbidden Letter." Here's the synopsis: When his father is arrested for printing a forbidden letter written by controversial reformer Martin Luther, 12-year-old Storm escapes with the original.
There's a lesson for everyone in this feature film!
WATCH: STREAM 'STORM AND LUTHER'S FORBIDDEN LETTER' RIGHT NOW ON PURE FLIX
Building and living out a bold faith is essential for parents and children, alike. Rather than a passive faith, Christians are called to have a joy-filled and robust belief in Christ that permeates everything we say and do — an inspiring faith that guides us no matter what we face.
If we're honest, it's often easy to have a strong faith when everything is going well in our lives, but the truest test of our beliefs is what happens — and how we react — when things crumble or become difficult.
Those moments can often test our faith, but when we have a belief that is rooted in scripture and truth, we are able to navigate anything that comes our way. We see this dynamic play out with Storm in "Storm And Luther's Forbidden Letter."
READ ALSO: HOW TO BUILD A BIBLICAL WORLDVIEW IN KIDS
In the film, young Storm refuses to give up on his family and his faith, holding strong even amid unimaginable pressure. While we live in a different time and certainly with quite different circumstances, we can certainly relate to Storm.
We all face various pressures and challenges that hold the power to lead us in negative directions or to separate us from what we know to be true. We control how we react, and when we've built a strong faith it's always easier to navigate it all. Charles Swindoll once wisely said, "I am convinced that life is 10 percent what happens to me and 90 percent how I react to it ... we are in charge of our attitudes."
It might be hard to remember this during chaotic times, but God promises to give us His peace if we seek him. Jesus proclaims the following in John 14:27 (NIV):
"Peace I leave with you; my peace I give you. I do not give to you as the world gives. Do not let your hearts be troubled and do not be afraid."
READ: CULTIVATE A FEARLESS FAITH FOR YOU AND YOUR FAMILY
And there are times when we will need that peace to live out our faith, just as we saw Storm live out his beliefs in "Storm And Luther's Forbidden Letter." Plus, download our "Fearless Faith" guide to be inspired by stories of Christians living fearlessly for God.