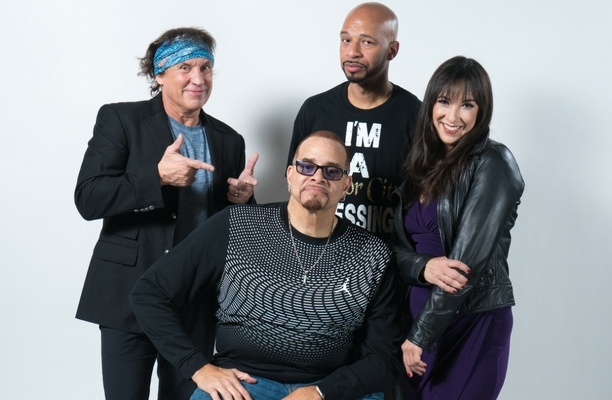 Have you ever felt excited to share something that made you cry from laughing, only to cringe when you realize there's a swear word or inappropriate joke? You're not the only one. But while R-rated comedy shows may be cropping up on Netflix and television, audiences seem to increasingly prefer clean comedy Christian Science Monitor correspondent Gloria Goodale attributes this rise to a need for unity:
Audiences' desire to come together to laugh is motivated by everything from businesses looking for work-safe entertainment for conferences, to religious reasons, to families' desire to take a tween to something both child and parent can enjoy. In these trends, some culture watchers see a possibility of bridging today's fragmented society.
Joe Boskin, professor of social history at Boston University said in that article, "Humor is rising to help close the gap that has been widening between religions, ethnicities, and different communities...While the political landscape is ever more polarizing and divisive, our comedians are doing just the opposite – bringing us back together with laughs."
Clean comedy does this in a unique way by bringing laughs that are non-offensive, and instead of division, spark community.
Are We in a "Golden Era" of Clean Comedy?
This desire for clean comedy to go beyond just a couple of laughs into something even more impactful is echoed by many of the most successful stand-up comedians today. Christian comedian Jeff Allen told Pure Flix Insider recently,
I do clean comedy because I once read a quote from Eugene Debbs that said, 'profanity gives people permission not to hear what you have to say.' I want people to hear what I have to say. Besides, working clean honors my faith.
TWEET: "Working clean honors my faith." @JeffAllenComedy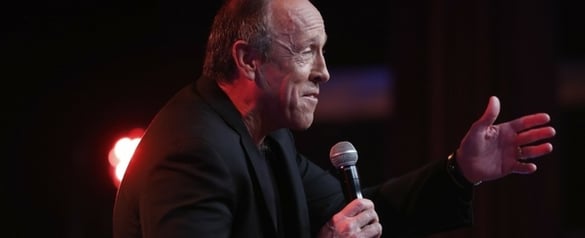 The faith and family markets are only partially responsible for driving the popularity of clean comedy. The "Christian Science Monitor" article suggests "financial concerns are driving today's rise in PG-rated jokes," since corporations are using comedy for team-building, and shows like Tim Allen's "Last Man Standing" have enjoyed great ratings.
Professor Boskin concludes that we're currently enjoying a "'golden period of comedy,' driven from both sides – comedians who want to work clean and audiences who are yearning for it."
If your family is one of those audiences ready for some clean comedy fun, then you're in luck. Laugh along to Sinbad, Jeff Allen, Louie Anderson, and more than a dozen other comedians, knowing that your whole family can enjoy it with you. Pure Flix Comedy All-Stars brings together the very best in clean comedians. Every Friday in June, you'll find new stand-up comedy ready to watch.